Children's book author Rahul Kansal on storytelling and reading habits among young adults
Rahul Kansal's children's storybook is a collection of three stories, the titular pig's tale, How the Saras got its Long Neck and The Langur's Black Face
The tradition of narrating bedtime stories to children is not only one of the most enduring ways of keeping the practice of storytelling alive but also the most engaging method of imparting values and wisdom. A good story often enriches and enhances the childlike wonder, a curiosity that is reflected in the avalanche of questions that flow after The End.
Rahul Kansal, the Group Brand Advisor in Marketing at Network 18 and a parent to two sprightly daughters, would often make up many such animal fables years ago to answer the odd questions his children posed. How The Pig Became Dirty and Other Animal Stories came into being after the 60-year-old decided to write those stories down at the urging of his daughters, now well into their twenties. "My daughters had always felt that the stories we had concocted together were pretty cool," he says.
"I was till recently in a job that took me from Delhi to Mumbai 3-4 days a week, and I hence had lots of free time on my hands in the evenings," and it was during those evenings that Kansal took to writing his tales down. The basic plot-lines of the stories already existed in his mind, Kansal noted, but he did have to flesh them out by way of including new characters and more detailed narration.
Kansal's children's storybook is a collection of three stories, the titular pig's tale, How the Saras got its Long Neck, and The Langur's Black Face. The book is an illustrated work containing some colourful drawings by illustrator Vijay Manure, who studied the works of Quentin Blake — best known for illustrating Roald Dahl's work — for the drawings in this book. "His style was simple yet appealing to all age groups, not just children," says Manure.
The thought behind illustrating the stories stemmed from the idea that children would possibly need a bit of help in being able to imagine the characters, and in relating to their emotions at different points in the story, Kansal explains. However, he also adds that the illustrations fulfilled the purpose of tugging at their imagination alone, allowing them to 'fill in the blanks' visually in their minds.
Manure, who also referred to works by Allen Shaw and water-colourist Eudes Correia for this book, explains that illustrations also help in understanding the body language of any character that is in the story and the mood in any particular scene. One can write that a person was angry or happy, he says, but an illustration helps to understand the exact drama behind the words. Manure further mentioned that every character was created in such a way that it was easy to draw for any child.
"I feel illustration helps in engaging a child in process of reading.  It provides a good visual gap of colours and lines between hundreds of words," he adds.
*
About the habit of reading among children and young adults today, Kansal opines that young kids are naturally drawn to books, especially if they are visually rich; all that parents have to do is to make them available at home, within the child's reach. According to him, there is no better way for children to develop their imagination other than through books. What starts out as a pastime during childhood can, he believes go on to inculcate empathy in young minds with the world outside their immediate sphere.
"Many parents seem to lament that today's kids don't read as much as their generation did, largely because they are distracted with so many new tech-based stimuli. And that is probably true, to a great extent. But at the same time, one comes across kids who are such voracious readers, they have to be torn away from their books at meal times," says Kansal.
For Kansal, like most of us, Enid Blyton was a favourite in the earlier years.
Who could possibly forget the world of mystery, adventure and boarding school drama that she weaved for the youth to immerse themselves into? Blyton's descriptions of warm, buttery scones, jars of cream, delicious pies, jams, tarts and sandwiches perhaps mark every child's introduction to culinary writings.
Kansal admits having read every single book in the Five Find-outers and Dog series, the Adventures of the Secret Seven series and the 'Adventure' collection. WE Johns' Biggles, and books by novelist Lois L'Amour are also among some of the author's personal favourites.
And yet, living as most of us do in a world engulfed in media content, with nearly everything at our fingertips, Kansal cannot help but wonder, whether many of these books are even available in bookshops anymore.
How The Pig Became Dirty And Other Animal Stories has been published by Good Earth.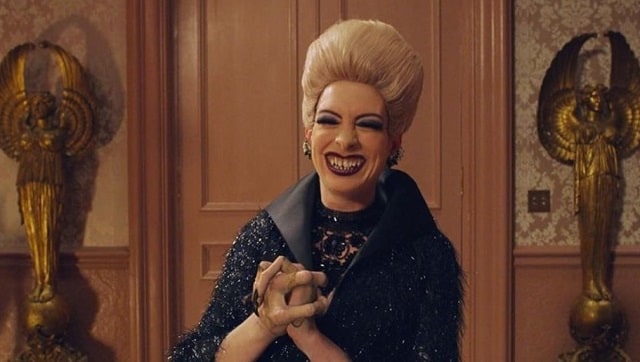 Lifestyle
Harmful depictions of people with facial deformities, skin conditions, scars as evil have real life consequences for people with disabilities.
Life
Do you really, really follow the news every week? Here are seven questions on developments of the last seven days. If you've been a regular visitor to Firstpost, you should get all the answers right.
Fwire
E-book fans in the US can follow the adventures of Willy Wonka, the Fantastic Mr Fox and other Roald Dahl creations.