Every winter, India's capital city Delhi is shrouded in a toxic gaseous cocktail that ensures the city regularly tops lists of cities with the worst air quality. While Delhi's atmosphere is bad year around, it gets worse around Diwali and stays that way for the next couple of months. The major reason for the winter woes is the burning of farm waste in the neighbouring states of Haryana and Punjab.
One man wants to change that situation and in a hurry. That man is Manoj Bhargava, billionaire philanthropist on a mission to bring change to billions of rural poor. Bhargava's solution, which he succinctly explains in the documentary Billions in Change 2, is not just about reducing pollution from farm waste, it is about providing an alternative to farmers that enables them to make a decent living.
The change agent and his team of scientists have come with a simple and realistic solution to converting farm waste into fertilizer. Bhargava and his team spent time in rural areas to first understand then create solutions that would make a difference to the rural poor. Says he: "There are more than a billion rural poor. What we are about is providing an opportunity for them. To tell them we are going to educate you so you can write computer code is not practical. What you really need to give them is help in what they are already doing. We found out that the biggest thing they knew how to do is farming. The largest cost for a farmer is fertilizer--urea and other chemicals, seeds, pesticides and diesel. They end up giving 98 percent of the money to these four things. So now they end up living on two percent. They are barely able to survive on that, in fact, tens of thousands of farmers commit suicide. If you can just take the fertilizer out--which costs 20% their earnings go from two to 22 percent. So they up their amount of their money they are making by 10 times just by doing that."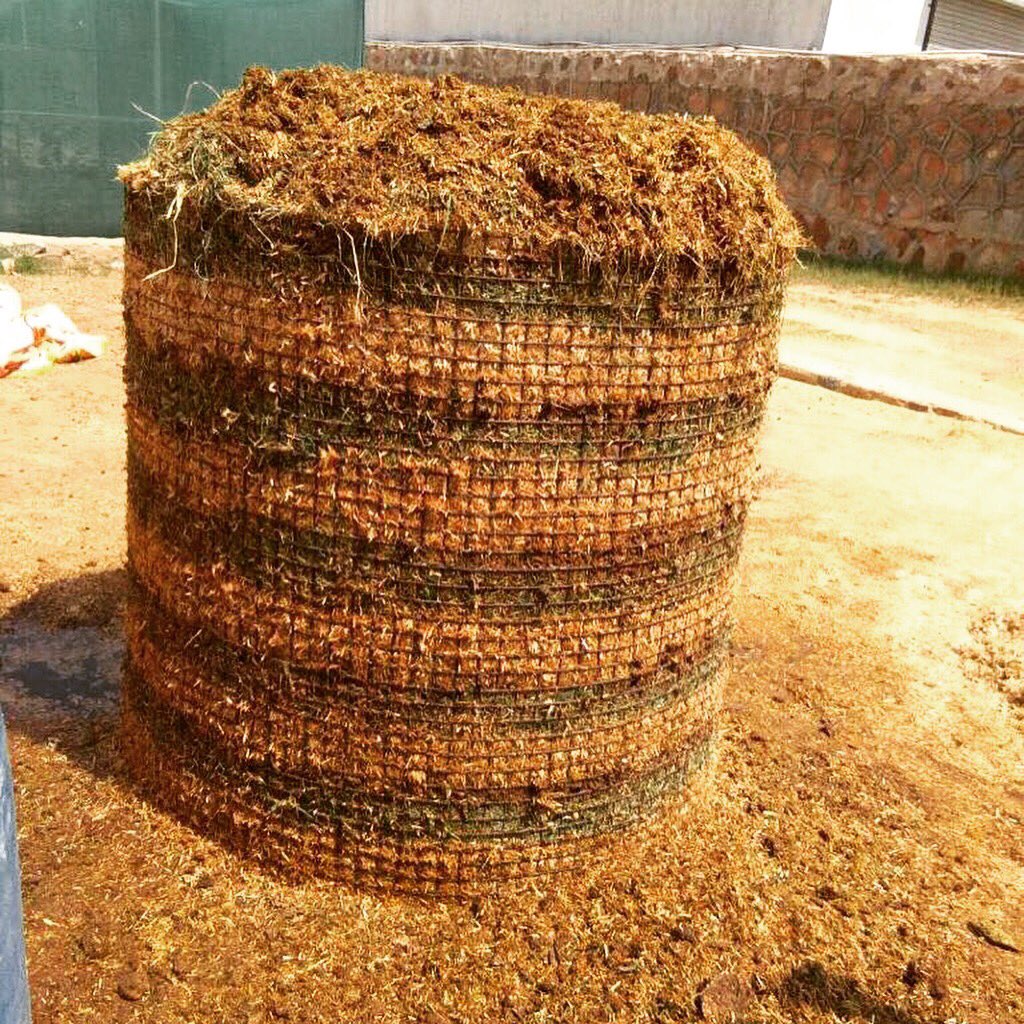 Bhargava's solution is Shivansh Fertilizer, a cost-free fertilizer that can transform an unproductive land into a thriving farm, enabling farmers to reduce reliance on chemicals and increase profits. Shivansh Fertilizer is made by gathering whatever is laying around—dry plant materials, fresh grass, crop residues, animal manure—and then using a simple-to-follow layering method to construct a shoulder-high pile. Besides having to tend to the pile every other day, nature does all the work. After 18 days, the result is a nutrient-rich fertilizer with a high concentration of soil microorganisms. Integrating the fertilizer into a field can bring dead soil back to life within the first planting season.
Field-testing with Shivansh Fertilizer began with 50 farms in India in 2016. Within a year it had spread virally to about 40,000 farms. Farmers who have replaced urea with Shivansh have reported both higher yields and higher quality crops. They're using less pesticide because their plants are healthier. Their produce looks better and tastes better. They have visibly healthier kids because the kids are eating more nutritious food. Their irrigation requirements are lower because instead of 90 percent of water in a field evaporating, now 90 percent is being absorbed. Crops are producing functional seeds, which can be replanted to grow new crops, so farmers no longer have to buy seeds. Instead of burning farm waste, they're turning it into fertilizer, which means less air pollution. Most importantly, the farmers are making a living, which is allowing them to send their kids to school, buy basic necessities, and experience a higher quality of life. All of these benefits can be attributed to reinvigorating the soil with Shivansh."
Given the nature of his quest to change the way the rural poor live—Bhargava has made all the information regarding Shivansh freely available. Farmers can download the simple, easy to understand illustrated booklet and create their own fertilizer.
Says Bhargava of Shivansh: "Sometimes what happens when you make a change at the very base, everything works above it. This fertilizer affects all the things that we're trying to address. You're affecting water shortages, you're affecting incredible amounts of smoke pollution and you're getting healthier food and the farmer's making a living."
So if Delhi's winter woes have any chance of getting better, it will be down to one man and his desire to make a change!
This is a partnered post. 
Updated Date: Nov 14, 2017 10:59 AM