Caravan Chronicles: How we're navigating a 100-day road trip across India, in a van
100 days | 30 locations | 3 travellers | 1 caravan — Ankita Kumar and Rohith Subramaniam of Droom Caravan Chronicles will be bringing you on-the-road dispatches from their epic road trip across India #FTravellers
Editor's note: You may have heard the saying 'the journey is the destination', but some travellers actually put that philosophy into practice. Presenting, #FTravellers — on-the-road (or air/sea) dispatches from travel enthusiasts on long journeys.
The first travellers we have on board are Ankita Kumar and Rohith Subramaniam, the duo that makes up Droom Caravan Chronicles. They're on a 100-day journey across India (with 30 halt locations), in a caravan rebuilt from a '90s Matador.  
***
100 days | 30 locations | 3 travellers | 1 caravan.
This is post 1 from Droom Caravan Chronicles.
Who we are and how it all began
First, a little bit about us: We're Ankita Kumar and Rohith Subramaniam, travel enthusiasts and the founders of Caravan Chronicles.
I, Ankita, am 27 years old, and have been travelling for the past three years. My first backpacking trip was across Vietnam; then Sri Lanka, Indonesia and Malaysia, followed by a four-month trip across South America, where I visited Columbia, Ecuador, Peru and Bolivia.
I, Rohith, have been motorbiking across countries. It was while travelling through Europe that the idea for a caravan journey came to me. I got in touch with Ankita, who had handled my social media during the Europe trip, and she liked the idea too.
Back in India, we bought the van in Pollachi, Tamil Nadu, from Droom.in. We rebuilt it in Bengaluru over 10 days, started our journey from there, and took the caravan through Karnataka, Kerala, Tamil Nadu, Goa, Maharashtra. Next, we'll be off to Gujarat, Rajasthan, Delhi and then Uttarakhand.
While the two of us — Ankita and Rohith — will undertake the entire journey, our idea was that a third person could join us for certain stretches, with a new traveller coming on board every few weeks. For the first leg of the journey, we had with us William Mara — an investigative traveller from Ireland. William has travelled through Pakistan and Iraq and had just come back from North Korea. Now his two-month visa runs out, so we'll be collaborating with other influencers on the way — photographers, food bloggers, fellow travellers.
Living the van life
The concept of waking up to different sunrises and sleeping to different sunsets has always fascinated us, which is one of the reasons we started Caravan Chronicles.
Our caravan has a bed which turns into a sofa during the day. And we have a semi-functional kitchen — with a stove, induction cooker and BBQ. We also have a sort of wardrobe, where we keep medicines, spare parts, and whatnot. The van has two lights, two fans, an inverter, a power generator and a battery. It feels like a proper home — except one on wheels.
Living the van life takes a bit of getting used to, to be honest. You're literally carrying your entire home around with you — from clothes to our cooking equipment, bedsheets and pillows, curtains and books, and memorabilia that we carried with us, the van has it all.
Some things that you take for granted — the comfort of a proper bed, a nice warm meal — are not always possible to get when living in a van. We've slept in the caravan and in tents that we've pitched, and we've frozen in the cold and gotten roasted in the heat! Of course, we've always wanted to see places in the realest sense so we've never really craved for luxury. But once in a while, you just need a nice bed to sleep on!
It took a while to get used to the challenges — for instance, our vehicle does break down once in a while, because it is quite an old engine and it's a second hand vehicle. There have been times we've been stranded on the road. But people have been very helpful.
The best thing is that you can stop the van wherever you want, if you see a spot you want to chill at, you can take a break there and do just that. The uncertainty of the road makes the journey more interesting — the weather and terrain affect the direction we move in, and halt our journey. We've been changing our schedule, staying in places longer, meeting people on the way, adding newer places to our travels — all of this is possible because we have this amazing van at our disposal.
Curiosity and the caravan
When people see us on the road, they always stop and stare! We've had drivers coming round the other side of a hairpin bend, halting as they see the van. We have to ask them to move a few inches so we can pass. There have been drivers who try to overtake us, but once they draw up alongside, they're just entranced by the van.
Also, people here don't really have a sense of privacy. As soon as they see the van, they're so curious about it that they immediately start peeping into it — no matter that there is someone inside. There have been times when we have woken up from sleep to find someone poking their head into the van. When we ask what they're up to, they say: 'Oh, we are just checking out the van, please go back to sleep'. So there have been lots of instances like that.
Where the road takes us
We're now midway through our journey, and know how to deal with van life a lot better than we did at the start. We're looking forward to a lot of adventures, to passing through beautiful landscape — the Rajasthan desert and the Rann of Kutch, followed by the Himalayas in Uttarakhand. We also have a lot of exciting collaborations coming up. We did one recently with Pooja Dhingra, where we turned the van into a food truck for the day, giving out goodies. The money we made from it went to a dog shelter in Bengaluru. We'll have musicians coming on board who'll do small gigs inside the van, and we have some adventure activities coming up — parasailing and cliff jumping.
Life on the road is the best. It teaches you a lot, and with every passing moment, something new happens. You grow as a person. Beyond that, the people you meet and the love they show you — their compassion, empathy and openness is what drives a journey like this. Strangers want to host us, give us food. They want to know who we are, and they become family at some point. With so much negativity enveloping the world, to look beyond that and find people who are very kind and caring towards fellow humans and nature — for us, that has been a very big takeaway.
Stay tuned for more from Droom Caravan Chronicles on #FTravellers. Meanwhile, here's a look at how we built the caravan:
Find latest and upcoming tech gadgets online on Tech2 Gadgets. Get technology news, gadgets reviews & ratings. Popular gadgets including laptop, tablet and mobile specifications, features, prices, comparison.
Lifestyle
A first-person account about what you can expect after COVID-19, especially when the hospital declares you fit to rejoin mainstream society.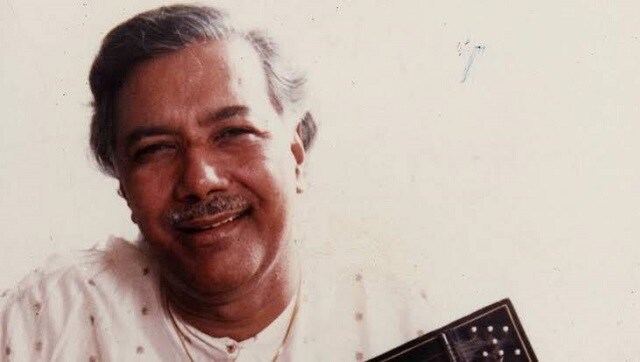 Arts & Culture
Ustad Ghulam Mustafa Khan was awarded the Padma Shri in 1991, followed by Padma Bhushan in 2006 and Padma Vibhushan in 2018. In 2003, he was honoured with the Sangeet Natak Akademi Award, the highest Indian recognition given to practising artistes.
Arts & Culture
If freedom is not practiced in society — in our structures and our institutions — the Constitution's promises will remain promises only.