Cab driver repeat offender: Uber must take moral responsibility for Delhi rape
Yes, it is the accused rapist who committed the crime, but here's the question we need to ask: Would the victim have taken a kali-peeli, alone and late at night, in Delhi? Or did she take that 'risk' because she presumed that an Uber taxi was safe?
The Delhi rape case involving an Uber cab driver has predictably sparked a storm of outrage. How can a company that claims to be the 'safest ride on the road' allow this to happen?
The latest report shows that Shiv Kumar Yadav, the driver had spent seven months in jail in 2011 in a sexual assault case, but he was acquitted by the court. According to the Delhi Police, the cab company failed to run a background check on the driver.
The cab driver also did not possess a Delhi driving permit.
The details of the case are horrifying, more so because it is easy to identify with the rape survivor. Many of us have done much the same on a Friday night. Go out for a party, have a few drinks and then call an Uber in the belief that it is reliable, fast, and most importantly, safe. And while falling asleep in a taxi is clearly not ideal, none of us can pretend that it has never happened to us.
Moreover, it is likely that she was sufficiently relaxed to nod off precisely because she believed she was safe in an Uber.
Let's be clear, it's not just Uber that follows the app-based model of cab services in India. Ola taxis, which also just received a fresh round of funding, follows a similar model, and is much more aggressive than Uber in recruiting drivers. Now that the company has added the regular 'kali - peeli' taxies to its fleet, it makes it all the more unlikely that Uber's rival is any better at conducting stringent background checks on its drivers.
As pointed out in this piece by Firstpost's Arun George, "Uber and other purely app-based based services tie up with existing cab permit owners to get them to join their service. They have a nifty smartphone app that shows you who will be picking you up, and when. And that's it."
But that's not okay, especially in the case of Uber. Many of us opt for the cab service because we believe that we are paying a premium for safety, and therefore are fine with the higher fares.
The Uber blog details a three step process that it uses to verify its drivers in the United States. Among these are County courthouse records going back 7 years for every county of residence, National Sex Offender Registry screen, Motor Vehicle Records and criteria for drivers to pass include no sexual offenses, no hit and runs and no violent crimes. The company charges an additional $1 safety fee as the price for taking such precautions.
However, even in the United States, this system does not seem to be entirely foolproof. As pointed out in this Firstpost article, one driver in San Francisco turned out to be a past felon who had served time in prison, who however had cleared Uber's background check process and was hired. Another recent article talked to one Uber driver in New York, who said that the 'screening procedures' were almost all a massive eyewash. A cursory glance through the company's 'Become a Driver' section is not very reassuring either.
More importantly, these are all measures taken in the United States not in India, where the company partners with people who already own taxi permits. However, the owner of the vehicle is clearly at liberty to hire any driver he or she wants. It's very rare that the owner is also the one driving the cab. And once the Uber permit has been obtained, a vehicle owner can have multiple drivers for his vehicle, either simultaneously or over a period of time. Under the current system, company track cannot and does not track each vehicle to check who is driving it.
Now, even if Uber were to conduct elaborate background checks as it does in the United States, the results are likely to be mixed in India where record keeping is haphazard, at best, and where new identities can be forged with relative ease. But the company has not even made it mandatory for its member taxis to use GPS trackers on their cars like say a Meru or an Easy Cab. They instead track the vehicle via a smartphone app which can just be switched off mid-ride -- without triggering questions or an alarm, apparently.
Some have defended Uber on Twitter claiming that it is silly to have high expectations of safety from what is merely an 'aggregator' of vehicles. This maybe true but it is Uber that created those expectations. An Uber executive justified its higher fare to Firstpost earlier this year, saying that the company's goal is to give "people choice at a competitive price point that is reliable and that makes them feel confident and safe." In other words, the company profited from our willingness -- especially women -- to pay a higher fare for safety.
Yes, it is the accused rapist who committed the crime, but here's the question we need to ask: Would the victim have taken a kali-peeli, alone and late at night, in Delhi? Or did she take that 'risk' because she presumed that an Uber taxi was safe and therefore didn't require the usual precautions?
But hey, if the service now wants to play the 'I'm just an aggregator' card, we insist Uber send that notification of our driver's name and number  accompanied by a simple message: "We have no idea who this guy is." That should be a sufficient reminder of our responsibility not to rely on a taxi service that is so cavalier with our safety.
Sports
A statement from US Soccer said CONCACAF had opened an investigation into the alleged incident, which occurred at Tuesday's game between the United States and Nicaragua in Guatemala City, won 4-2 by the United States.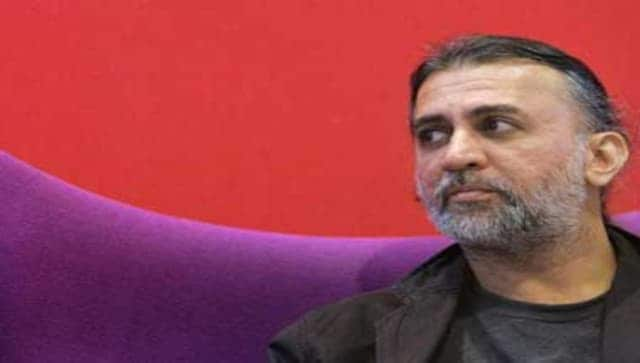 India
The court was to pronounce its judgment on Wednesday, but the verdict was delayed on account of lack of staff due to the coronavirus pandemic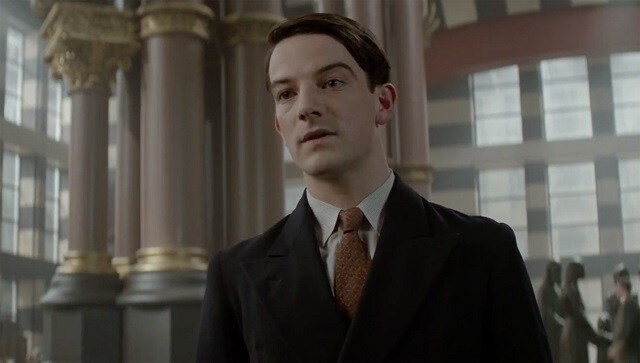 Entertainment
Kevin Guthrie was found guilty following a four-day trial and placed on the sex offenders' registry indefinitely.