Bollywood Heroes Lead the Fashion in Facial Hair
Facial hair fashion is now seeing many avatars, not available to Bollywood men before.
In the world of men's grooming, there is the time of premillennial and post-millennials look.  Earlier our Bollywood actors wore a messy version of a beard, or a tapori moustache or just chose to be clean shaven. Fashion for facial hair was probably an afterthought.
Today, the influence of the assertive global style of the millennials has caught on with our stars. Facial hair fashion is now seeing many avatars, not available to Bollywood men before. Relaxed, formal, fun, resplendent- all styles are now being adopted by the leading men in the movies. Stars are making a statement with stylized beards, inspired by their reel characters. Fans watch with keen interest as heroes of Bollywood choose to go with less or minimal facial hair. Each style trending instantly on social media.
Ranveer Singh wears his facial hair as differently as his moods. From pointy moustaches to a closed crop look. He has tried them all. Ranbir Kapoor of the other hand has gone from his earlier clean-shaven look to an edgier one with a French beard.
The Stars of the 90's are not to be left behind. Taking a page out of latest men's grooming styles, Anil Kapoor's handsome look in Fanney Kahn is a far cry from his Ram Lakhan days. Playing father to gorgeous Aishwarya Rai in the soon to be released film, his new clean-shaven look will soon be a saloon style.

The Fanney Khan look is part of a series of movies and even TV dramas where Kapoor reflects the suave, confident and sophisticated global Indian of the 21st century, leaving behind the street-smart but slightly less refined heroes of an earlier era.
It's just not Kapoor who is keeping pace with a changing India and the changing face of its artists, business professionals and sportsmen. Another, slightly younger, star taking a leaf out of Kapoor's book is the suave Akshay Kumar. The actor who made his debut in the 1990s was, to put it mildly, fairly hairy.
Compare his earlier hirsute urban hipster look from films like Khiladi, Main Khiladi Tu Anari to his look from his 2017 movie Toilet: Ek Prem Kath Even though his latest is set against a rural backdrop where the former Khiladi maintains a well-groomed look through the movie.
Of course, today's young generation of stars regularly reflects the urban sophisticate that is the image of an India on the move. From Ranveer Singh to Ranbir Kapoor to any of the younger generation breaking out on the big screen, their on and off-screen look speaks volumes of their grooming. A trend reflected by our other national icons – our cricketers. Some argue this is the best fielding side India has ever had. I would argue this is also the most well-groomed. Not that they don't have fun with their looks. Take the ever stylish Hardik Pandya and Ravindra Jadeja for example. All of us remember Dhawan twirling his moustache after every milestone in the game
With our sporting and movie stars leading the way, maybe it is time to take a look at the facial hair you wear and wonder if what you are reflects the true you. The unkempt, too busy to bother look is very much 21st century. This century demands a well-groomed personality that says "I work hard, on myself and my job." The first impression of this century is how you look and how you carry yourself.
Pulling off a well-groomed look is really not that difficult. One of the easiest ways of doing it is to ensure you get rid of your 20th-century stubble. A moustache is good, only as long as it is well-kept. Wild hairy growths look best in the wild. The best part is it is easier to remain well-groomed today than it ever was. Using razors like the Gillette Mach 3 or even the ProGlide Styler will ensure that the clean-shaven look lasts through the day.
Today, that is possible using razors like the Gillette Mach 3 or even the ProGlide Styler.
The two razors not only put less pressure on the skin while shaving but also cut hair much closer to the skin to ensure you continue to have the clean-shaven look through the day. Looking good is not an option anymore. But it's not as tough as it used to be. So do yourself a favour and step out a better-groomed person today than you were yesterday.
This is a partnered post.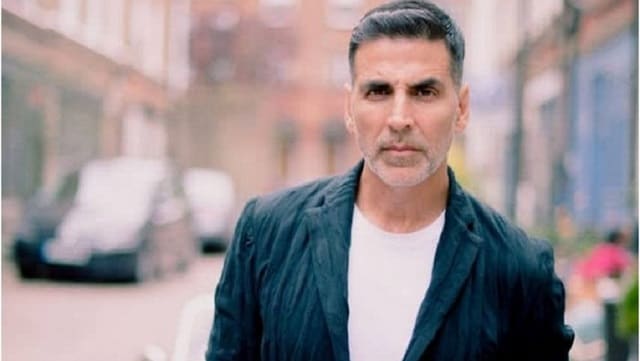 Entertainment
Mohanlal, Abhishek Bachchan, Arjun Kapoor among others marked the 22nd anniversary of Kargil Vijay Diwas and said that the sacrifice of the soldiers will never be forgotten.
First Cricket News
The match did not have the same intensity as it was witnessed on the first two days with the game heading for a drab draw.
First Cricket News
For India, Umesh was the stand-out bowler as he bowled in short spells and worked up a fair bit of pace with figures of 3/22 in 15 overs.