Blinded by the white: India's rising appetite for foreign models
Our rising preference for foreign models goes far beyond just skin colour. We are a nation so colonised that the standard way to make a brand more aspirational is to quite literally whitewash it.
It's an old story that rears its head every couple of years. And here it is again in its 2014 incarnation, sounding the same alarm bell: White models reign supreme in brown nation.
What's new, according to the Hindustan Times, is that the terrain of colonisation writ large across our billboards and TV ads is now spreading to the fashion runway. This is particularly notable since the Indian ramp is the only space in the beauty industry where dark-skin is not a minus. Fashion shows are filled with young, chocolate-hued beauties strutting their stuff for the biggest names in the fashion business. Back in 2010, Lakme Lever CEO Anil Chopra boasted to the Guardian, "Skin tone is becoming far less relevant. Just look at India fashion week – more than half the girls are on the duskier side. I sit in on the judging panel ever year and not once have I heard a comment about skin colour."
But 4 years later, the hard-won sense of progress is proving to be illusory.
In the recently held audition for an ­upcoming fashion week, out of the 11 shortlisted models, six were foreigners. An Indian model who could not make it to the final round, said, on ­condition of anonymity, "We are facing racism in our own country. White skin has almost become a prerequisite. Some of the selected models do not even match the minimum height ­requirement of 5'8"...
At the recently-held auto-expo in Greater Noida, over 70 out of 100 models were non-Indians. "We had a tough time meeting the demand for foreign models. We had to call off their other shoots and even flew in foreign models from Mumbai," says Shikhar Sidharth of Vogati Talents. 
The reasons trotted out by fashion show organisers are remarkably similar to those offered by print ad execs in this 2010 Open magazine story. White models are more talented, skinnier, cheaper, and have less "inhibitions" -- i.e. are ready to show more skin -- compared to Indian women. (Going by the rising presence of white guys in achkans on billboards, one assumes they will soon be saying the same about Indian men.)
The growing ubiquity of foreign models is at first blush inexplicable. Models -- on the runway or in advertising -- are chosen because they look either a) relatable or b) aspirational. The "relatable" models are always Indian, be it the aunty shopping for washing powder, mom plying child with Maggi, or college kids whooping it up in a mobile commercial. The "white" models, on the other hand, belong to the "aspirational" category, as this Washington Post story makes clear
"Indians have a longing for that pure, beautiful white skin. It is too deep-rooted in our psyche," said Enakshi Chakraborty, who heads Eskimo India, a modeling agency that brings East European models here. "Advertisers for international as well as Indian brands call me and say, 'We are looking for a gori [Hindi for white] model with dark hair.' Some ask, 'Do you have white girls who are Indian-looking?' They want white girls who suit the Indian palate."
But all this ducks the essential fact that none of us can, in fact, become white. However light-skinned we may be, how much ever bleach or Fair & Lovely we slap on to our faces, the vast majority of Indians can never actually become white. For an Indian woman, at least, the white model of beauty isn't aspirational, it is downright delusional. We may not bear the slightest resemblance to an Aishwarya Rai, but we can at least dream of doing so. It is rather unlikely any of us -- even in our wildest fantasies -- look at a leggy blonde from Moscow, and think, "I could look like her, if only…."
These women can be presented as aspirational, however, if the intended consumer is the Indian male. A truth unwittingly acknowledged by Vogue fashion editor Bandana Tiwari when she expanded on her magazine's strategy of "going glocal" (global plus local):
"When we put the white model in Indian clothes, it is a cultural exchange. It shows India's economic self-confidence," Tiwari said. "Of course, it also caters to the general feeling that 'fair' and 'beautiful' go together. For a rickshaw-puller who earns $2 a day, seeing a fair-skinned woman is an escape, a fantasy."
This then explains the prevalence of white-skinned beauties in motorbike ads, male deodorant commercials and auto shows. It's all about male fantasy. They serve the same purpose as the bevy of foreign extras fawning over the hero in a Bollywood number. But masculine desire doesn't explain the blue-eyed beauties in bridal wear ads or in Indian designer couture on the runway. Whatever the rickshaw-wala's predilections, he isn't the target audience for Vogue.
What Tiwari omits to acknowledge is the other fact about the Indian psyche: that white skin also reads as "international". Putting a foreigner in your clothes makes your publication or brand look instantly phoren, as a Woodland Worldwide exec Lokesh Mishra told the Post: "We opened two stores in Dubai last year and are now looking at Hong Kong and Kuala Lumpur. We now want to say we are a global brand… And we are also playing on the typical Indian mind-set that thinks if the white people are wearing our brand, then it must be good."
The sadder truth about this rising preference for foreign models is that it goes far beyond just skin colour. We are a nation so colonised that the standard way to make a brand more aspirational is to quite literally whitewash it. Vogue won't hire a Naomi Campbell or any other black model to wear Indian clothes because "going glocal" requires a certain shade of pale. And in this sense, a no-name model hired on the cheap from Ukraine is more powerful than an Aishwarya whose presence derives from her considerable celebrity. All the Ukranian needs to get on that billboard or runway is to be white.
Our so-called economic self-confidence still needs the gora seal of approval in order to buy that sexy choli, pair of shoes, or sunglasses. White isn't merely prettier, it's just plain better -- than being Indian, that is.
Find latest and upcoming tech gadgets online on Tech2 Gadgets. Get technology news, gadgets reviews & ratings. Popular gadgets including laptop, tablet and mobile specifications, features, prices, comparison.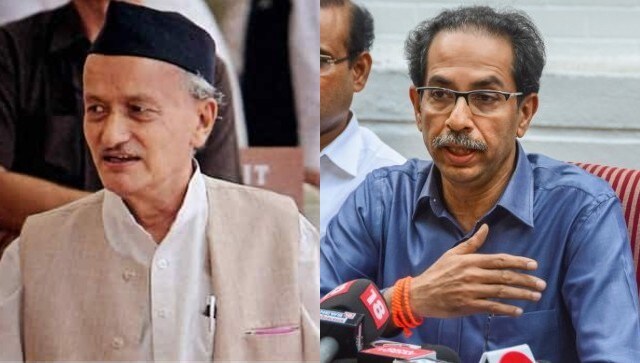 Politics
Governors must loathe appearing as agents or appointees of the Central Government if they are to maintain their impartiality and the confidence of their ministers
India
Staying the course would lead to a steady reduction in cases, while any departure in terms of slackening safety protocols would disturb this trend, the professor who chaired a panel of experts that worked on India's COVID-19 "supermodel", warns
News & Analysis
The first AMG model to be assembled here will be the Mercedes-AMG GLC 43 Coupe