Bhutan from the back of a Royal Enfield: Riding pillion through the mountain kingdom
Bhutan is the land of rosy-cheeked little kids, furry mountain dogs and steep valleys. Add a bike ride into the mix, and you have an unforgettable, breathtaking (quite literally) trip | #FirstCulture
I hate mountain roads. I'm terrified of heights. I don't really have a lot of experience sitting on a bike; in the past, I'd probably sat pillion on a bike a handful of times for a combined total of five hours. I'm okay with cold weather, but only if I'm suitably wrapped up and staying at a place that has central heating that I can turn up to 22 degrees Celsius. Why then, did I agree to go on this bike trip to Bhutan — the country is actually nicknamed 'The Himalayan Kingdom', for God's sake! — in winter, is inexplicable to me.
It's been about a month since the trip, and I still can't quite fathom what I was thinking when my friend pitched the idea to me, but I jumped at the thought. It all started with us wanting to attend Nagaland's famous Hornbill Festival, being disheartened at not finding accommodation close to the festival grounds, contemplating going back to our most favourite spot in Meghalaya instead (the picturesque, family-run, off-the-grid Maple Pine Farm in Mawphlang, where we'd stayed back in 2014), to us ultimately deciding we'd travel to Bhutan. My friend is a biker, and I've comfortably ridden short (cough, very short, cough) distances with her before, and so by some highly-myopic-and-annoyingly-stupid rationale, I assumed that riding the 600-plus kilometers from Guwahati (that's where her parents are based, so we made that our starting point) to Paro and beyond, through deliriously high mountainous roads, with the wind lashing at our faces while we rode in -1 degree Celsius weather, would be similarly comfortable. As I said earlier — unfathomable. But ride, we did! Through extreme cold, terrifying fog, and darkness. On terrible roads and smooth ones. On highways, through tea estates and mountain passes.
It was exhausting, tiring, unbelievably uncomfortable and cold at certain times, and dusty and dirty at all times. It was mad and manic, and utterly magnificent! And I'm so glad I said "yes" when my friend asked me if I wanted to ride pillion on a Royal Enfield bike trip from Guwahati to Paro and Thimphu in Bhutan, in the cold December weather.
A bike trip is so completely different from a regular trip (by flight, for example), it's kind of astonishing for a newbie. I first realised it when our traveling duo became a proper six-person entourage. Three bikes, with three riders and three pillions. My friend pointed out that riding long-ish distances is better with at least one other experienced rider along with you, which made perfect sense. The six of us quickly finalized our dates and tickets to Guwahati. It would be a week-long trip, including the riding time to and from Guwahati. We'd stay in Bhutan for five nights, and we'd make the touristy-and-commercialised-but-lovely-nonetheless Paro and Thimphu our two main bases. We were leaving on a Thursday afternoon, and we needed to be in the Bhutanese border town of Phuentsholing by early Friday (because although Indians don't need a visa to enter Bhutan, the permit office closes at 5 pm on Friday and remains shut over the weekend). With all of this in mind, our itinerary looked like this —
30 November, Thursday afternoon (around 12.30 pm): start from Guwahati.
Thursday evening: reach Gossaigaon, a village on the outskirts of Assam, approximately 200 km from Phuentsholing. One of our entourage had an aunt who lived there, and we thought it would make a well-placed pit stop for our trip. I should probably mention, at this point, that there was just one male (he was one of the three riders) among the six of us; in terms of the actual bike-riding, both our female riders were more than kick-ass, but we're all highly sensible people, so when we learned that there are pockets in Assam and West Bengal notorious for robberies and such, we wisely decided not to ride through those areas after dark. It was a unanimous decision not driven by the fact that we were a mostly-female group, but that we were a mostly responsible and level-headed group.
1 December, Friday morning: leave Gossaigaon by 5.30 am and ride all the way to Phuentsholing. Get our individual and bike permits, have lunch, and stay the night at a Bhutanese friend's apartment in Phuentsholing.
2 December, Saturday morning: leave Phuentsholing early morning and ride through the mountains up to Paro, which is roughly 170 km away. Check into Ama's Farmstay, where we'd made reservations. Go up to the Chele La pass (Bhutan's highest motorable road) which is near Paro.
3 December, Sunday: Trek up to the famous Tiger's Nest monastery.
4 December, Monday morning: Check out of Ama's Farmstay, and ride up to Thimphu. Check into our hotel. Go around the town, visit nearby places, shop, and check out the nightlife.
5 December, Tuesday morning: Check out of the hotel, and ride back to Phuentsholing. We would decide if we wanted to stay back in Phuentsholing or head straight to Guwahati, depending on road and weather conditions. And on how late we partied in Thimphu!
It was a jam-packed schedule, filled with many early-morning starts (not how I usually travel), which I learned is a prerequisite for bike rides.
My second "bike-trips-are-so-different-from-my-usual-travel" moment happened in the two weeks before we left. For any other travel, I usually don't need to think about the packing until about a couple of days before I leave. That wasn't the case this time. There were backpacks, saddle bags, warmies, riding boots, riding jackets, helmets, knee pads, and a whole lot of other assorted items to be bought and packed in such a way that they could be carried on the flight and then directly strapped on to the bike or the rider.
Getting to Gossaigaon and then to Phuentsholing was relatively uneventful, except for a minor breakdown of one of our bikes (the monster Himalayan, freshly serviced), which was thankfully, fixed at a Royal Enfield center in a small town in Assam. On 1 December, a way-before-dawn breakfast and start from Gossaigaon (a scheduled 5.30 am start meant we had to be ready by 5 am because strapping on all the gear and bags took us at least 20 minutes!) allowed us to cross into Bhutan by around 8.30 am. We'd been riding through a lot of Assam the past day, and most of it had been a decent ride; besides villagers burning crops, and a small stretch of the road that was particularly bad, it had been a good ride through the state's many pretty tea estates. West Bengal, unfortunately, wasn't anywhere as picturesque, and the difference was especially stark as we made our way, laboriously, through the overpopulated, stench and garbage filled border town of Jaigaon in West Bengal, and entered Bhutan. The clamour and insanity of Jaigaon's streets would have been overwhelming even otherwise, but when they were followed by the spotless streets of Phuentsholing that were lined with trees and potted plants, manned by spiffily dressed Bhutanese policemen who ensured that the cars drove down the not-too-broad roads in single file — cars that were being driven by super-disciplined, incredibly accommodating drivers who didn't honk and who gave pedestrians the right of way, that difference was beyond jarring. "Thankfully, the shrillness of the world beyond its borders has yet to pierce Bhutan's blanket of calm," and thank goodness for that!
We found a helpful agent who agreed to do the paperwork for our permits for a reasonable amount. We realised that the differences between India and Bhutan weren't only limited to the clean streets and disciplined drivers — the entire time we were at the agent's office filling up forms, taking printouts and then heading to the permit office across the road before going to a small local restaurant serving the most deliciously satisfying Bhutanese cuisine (pork liver, pork curry, dried pork, dried beef, beef fry, vegetable stew — all served with heaps of rice, dal, and a local variety of kimchi, and washed down with the homegrown and super delicious ZumZin peach wine), our bikes were parked in a parking lot with all our bags still saddled on to them (when the agent casually assumed we would leave our bags strapped to our bikes while we went around town, we asked him if they would be safe. I wish I had a picture of the look on his face when he sensed our suspicion — he wasn't even able to grasp the idea that we were afraid someone might steal our stuff. When we spelled it out, he shook his head with earnest vehemence, and I swear I detected a slight hint of relief on his face — relief that he lived in a country where people can leave their belongings in a public place without fear of being robbed. I don't want to say I envy him, because I'm sure his life isn't perfect. But... I envy him).
And that was our first taste of Bhutanese hospitality — the polite friendliness and inimitable charm of the Bhutanese people.
We were supposed to stay the night in Phuentsholing and leave for Paro early the next day, but before any post-lunch lethargy set in, we decided to head to Paro the same day, get there by nightfall, and have a good night's sleep. Our two main reasons for this were: The mountain roads from Phuentsholing to Paro have perilously heavy fog in some parts, more so early in the morning, and we'd heard that Chele La pass had had some snowfall; riding up there after we got to Paro and checked into the farmstay would mean we'd be riding the pass in the second half of the day, at a time of the year when days are shorter and the light less. It was a toss-up between riding the foggy mountain roads early and Chele La pass' potentially icy roads in decreasing daylight, as opposed to riding the 170 km of mountain roads to Paro in decreasing daylight. We voted on this and unanimously agreed to do the latter — if we left Phuentsholing by 2.30 pm, we'd be in Paro by 7.30 pm, giving us plenty of time to acclimatise to the high altitude and be well-rested for the weekend. Well-fed and feeling slightly warm with our jackets and riding gear in the gloriously hot afternoon sunlight, we set off from Phuentsholing at the decided hour, in relatively high spirits. Five hours of riding, with maybe a couple of breaks in between — that seemed doable. Boy, did we underestimate the effect of the Bhutan winter while riding up the mountain roads!
Before this trip, we'd all read about road safety in Bhutan; that the roads of Bhutan are safe, not only traffic-wise but also for a group of mostly female riders, was reassuring. Which is why, setting off for Paro late in the afternoon didn't seem like such a bad idea. And truly enough, the roads were great, the views from the mountain sides astonishing, and even though I'm pathologically scared of heights and winding mountain roads, every now and then, I kept stealing glances down the side of the valley — petrified and mesmerised, all at once.
There were villages on the way, comprising no more than a dozen houses each that looked picture-book perfect; rosy-cheeked little kids, furry mountain dogs with shaggy tails and beautiful soulful eyes, and a scary drop down the valley for their backyards — these were the common features in every village. There was little respite from the cold, as the temperature started to drop drastically — two pairs of gloves didn't seem enough anymore, and we now had to whip out our warmies and stop for more frequent breaks on the way, which slowed us down. At around 6.30 pm, shivering in the dark despite the heat generated by our thermal wear and warmies, we halted at an Indian Army canteen somewhere near Chhukha, for hot beverages and a variety of surprisingly yummy Indian snacks. As we ate our Maggi noodles and hot pakoras and gulped down multiple cups of piping hot coffee, we talked to some locals and the officer in charge there, asking them about the road to Paro from that point on. They all looked at us with an expression that seemed to suggest they thought we were nuts. Paro was still 100 km away, up the mountains and then down the valley, and nearly half the route was a one-lane road through the mountains. They said the truck drivers weren't too rash, but the biting cold and darkness as well as some blind curves and hairpin bends meant that it wasn't an easy route for first-time riders. We contemplated staying the night somewhere in Chhukha, but a rush of adrenaline and a stubbornness to reach Paro and sleep comfortably in our warm beds at the farmstay egged us on, and we made our way very slowly (I think we were riding at 30 kilometres per hour) up the daunting mountain roads.
At 9 pm, we were still 50km from Paro and shaking with cold at a permit checkpoint; my friend, who was leading the way for us, said she was no longer able to see the road properly — the lights from the suddenly approaching vehicles on the narrow road and the starlight above seemed to be merging together, making it difficult to tell the edges of the road. So we requested a lone truck driver, who was at the checkpoint with us and was headed to Thimphu carrying a load of egg baskets, to lead the way for us. Like most Bhutanese people, he was helpful and generous and kindly obliged, slowing down for us to be able to keep up with him, and led us all the way to Chuzom — a place where the Paro river (Paro Chhu) and the Thimphu river (Wong Chhu) converge. On Chuzom bridge, there's a fork in the road — take a left and head to Paro, the road on the right leads to Thimphu. We thanked him profusely and parted ways, eager to head into Paro town and to our farmstay beyond.
Paro airport (one of the most dangerous airports in the world, so difficult to maneuver that apparently only eight pilots are qualified to land there!) appeared on our left, and we rode on through the deserted Paro town desperately trying to use our GPS to locate Ama's Farmstay. The locals didn't quite know the right directions ("Ama", in Bhutanese, means "mother" and apparently, a few other farm/homestays were similarly named, thereby creating confusion). At nearly 11 pm, as we were riding through the dark streets of outer Paro, frozen in our seats and defenseless against the wind, a couple of Bhutanese women flagged us down. They were employees at the farmstay, and had been asked by the owner (who we'd been in touch with, but who was in Delhi at the time) to come fetch us. They led us up an extremely narrow dirt path up a hill to the farmstay, helping us park our bikes, unstrap our saddles bags, and carry our backpacks to our rooms. We'd reserved three rooms — the heaters were on in them, the geysers on in the bathrooms, our beds warm and inviting, and soon hot food and complementary peach wine were served in our biggest family-size room. After nearly 600 kilometres (including a stretch of 170 kilometres riding in chilly below-zero degrees weather through really arduous mountain roads), we'd finally reached Paro. We showered, ate, drank, and slept — eagerly looking forward to our first full day in Bhutan.
We woke up the next morning feeling refreshed. I know it's a stereotype, feeling fresh and healthy when breathing in the crisp mountain air, but I don't think it was just that — the food, people, and the dogs at Ama's Farmstay all contributed to this feeling. There's a lot I can say about the hospitality and beauty of Ama's Farmstay - in quintessential Bhutanese fashion, the staff were super generous, asking us what we'd like to eat for dinner, making us the yummiest breakfast each day (the red rice and ginger porridge was a highlight!), serving us endless cups of tea/coffee/hot water whenever we asked them, and making us impromptu plates of chicken pakoras just because. The quaint wooden main building adorned with bright traditional Bhutanese artwork, the bathrooms, the warm soft beds with thermal blankets — all of these ensured we were comfortable. And then there were the domesticated dogs at the farmstay — a handsome father and mother, and a quartet of male puppies that were forever glad to be in our rooms, snuggling on our laps in the warmth of the heater; in a moment of unrelenting fondness, we named them after The Beatles — Paul, Ringo, George, and the slightly aloof world-weary dark one we named John. Silly, I know, but apt.
That morning, on Saturday (2 December), we set off for Chele La pass after breakfast. "La" essentially means "pass", so to use both "la" and "pass" together is redundant, but I'll do it nevertheless, to avoid any confusion. The Chele La pass, which is roughly 36 kilometres from Paro town, separates the Haa and Paro valleys, and as I mentioned earlier, is the highest motorable road in Bhutan, at nearly 4000 metres. As you climb up, the air gets more chilly and sparse, and the ride throughout consists of beautiful winding roads dotted with dense spruce, larch, and pine trees. There was some snow on the way, and small mountain streams had frozen to make for really lovely icy channels. We made pretty decent time and got to the top of the pass while the sun was still bright. It was a clear day, and we had splendid views of the snow-capped peaks of Mt Jumolhari and Jichu Drake, as well as the Haa and Paro valleys. There were barely any other travelers at the top; a lone truck parked by the edge was the makeshift mountain-top restaurant. It was run by a Bhutanese couple who made us hot thukpa and Maggi, gave us hot water, and a wood and coal fireplace to warm our hands by. The man couldn't get over the fact that we were almost all female riders and pillions, and was unabashedly thrilled to see a female rider for the first time in his life. We asked them if it was okay to play some not-too-loud music, and they happily obliged.
Amid stunning natural beauty, with incomparable views of the Himalayas on one side, clouds that seemed so close you could almost touch them on the other side, coloured prayer flags lining the last stretch of the pass, and with Pink Floyd playing on the speaker in the background, we sat on the mountaintop eating our bowls of utterly delicious hot food. I've eaten extremely satisfying meals at rooftop restaurants with stunning views in places like Sydney and Hong Kong, but at that moment, nothing came close!
On Sunday (3 December), we didn't touch our bikes. Ama's Farmstay arranged for a cab to take us to the base of the mountain where the trail to the Tiger's Nest monastery (traditionally referred to as Paro Taktsang) begins. Possibly Bhutan's most famous landmark, the Tiger's Nest is shrouded in a myth that's worthy of inspiring a Peter Jackson movie! According to legend, Guru Rinpoche (who introduced Buddhism to Bhutan) flew to this location from Tibet on the back of a tigress; there, he meditated inside a cave for three years, three months, three weeks, three days and three hours. In 1692, the external structure was built around the cave, by Gyalse Tenzin Rabgye, who was believed to be the reincarnation of Guru Rinpoche. How they managed to build this massive structure on the edge of a precarious cliff at 3120 metres (about 900 metres above Paro valley) back in the 17th century, is a mystery.
As someone who's petrified of heights, I was simultaneously worried and intrigued by this trek; for the longest time, I couldn't quite understand how we would get to the actual monastery — the trek up the mountain to reach the vantage point where most iconic pictures of the monastery are taken, is understandable, but from then on the last stretch of the trek to Tiger's Nest involves crossing over from one hill to another, that is, a steep descent down stone steps to a waterfall and then climbing up equally steep steps to get to the Tiger's Nest on another hill. These steps, cut into the steep, almost vertical mountainside, are nearly invisible in pictures, and make Tiger's Nest appear even more formidable than it is. And it's plenty formidable to begin with!
Although mules carry people up to the cafeteria (which is the halfway point), most of us were keen to trek the entire way ourselves. Armed with bottles of water and protein bars or chikkis, we ambled up the punishing mountainside, pausing to catch our breaths, appreciate the stunning views of Paro valley, and feed the friendly mountain dogs.
The trek was lovely, sprinkled throughout with smaller temples, prayer flags, pine and rhododendron trees, and waterfalls. The last stretch was terrifying, but the history and beauty of Tiger's Nest lured me on.
Inside the monastery, there were paintings, prayer rooms, and candles everywhere, and the cave that Guru Rinpoche meditated in was open to the public — it's a small, steep, claustrophobic cave cut into the mountainside that's accessible through a hatch door. The monastery's surreal location, the atmosphere of calm and serenity, and the presence of monks made it seem like the Tiger's Nest might have been the inspiration behind the air temples in Avatar: The Last Airbender.
The descent was faster and less tiring; we stopped at the cafeteria for a hearty lunch and climbed down to the start of trail to buy some handicrafts and other pretty souvenirs. With the evening chill in the air, we drove back to the farmstay in the same cab, drank tea/coffee, and headed into Paro town for dinner and an impromptu performance by one of us, who's a professional singer. Other patrons at the pub were as delighted as us; we sang along to hits by Adele and Janis Joplin, ate Bhutanese pub food, drank local beer and White Russians, and generally felt warm and cozy. By the time we got back to our farmstay, we were flushed with joy, a feverish anticipation for the next day running through our warm bodies as we all slept contentedly.
On Monday (4 December), we checked out of Ama's Farmstay with heavy hearts and promises to return, and headed to Thimphu. On the way, we stopped at Rinpung Dzong, a large Buddhist monastery and fortress in Paro, and an art museum across the road from it that had the most stunning thangka paintings on display and for sale, with celebrated artists working on their paintings in a room where we could watch them live.
Side note: We saw images of phalluses (believed by buddhists in Bhutan to "aid fertility, drive away the evil eye and malicious gossip") everywhere in Bhutan — on the sides of houses and buildings, in souvenir shops and storefronts — erect and fascinatingly scandalous!
The road out of Paro town was tree-lined with leaves that had turned yellow, giving tough competition to the fall colours of New York and Osaka.
In Thimphu, we checked into our hotel and headed straight up to the Buddha Dordenma Statue, one of the largest Buddha statues in the world. The lilting Buddhist prayer chants, the statue itself gilded in gold, and the prayer-flag-festooned forested hill that it sits atop, make for an astoundingly sublime experience. As I sat there, watching the setting sun cast its shadow on the giant statue, feeling safe and secure in the glow of the divine, I felt (despite being non-religious) acutely aware of the power of Buddhism.
We left Thimphu early the next day (5 Tuesday, December) in freezing cold weather, and rode to Phuentsholing, only halting when the cold started to bite through our fingers and made riding impossible. We had breakfast at a remote hotel on the mountains, where we huddled around a massive cauldron of boiling water that exuded much-needed heat. In Phuentsholing, we handed in our permits and returned to the same restaurant that we'd had lunch at a few days back. Tired but satiated, we bid the clean, disciplined, generous and utterly gorgeous kingdom that is Bhutan farewell, and grudgingly re-entered the loud, cluttered mess that was Jaigaon. The loud honking returned, people crossed streets haphazardly, there was garbage and filth everywhere, the stench of poverty and desperation hung heavily in the air, and the mountains were dotted by untidy tin shanties and huts, instead of the traditional houses that graced the mountains of Bhutan. We were back in India alright.
But the open road still beckons!
Find latest and upcoming tech gadgets online on Tech2 Gadgets. Get technology news, gadgets reviews & ratings. Popular gadgets including laptop, tablet and mobile specifications, features, prices, comparison.
Lifestyle
A first-person account about what you can expect after COVID-19, especially when the hospital declares you fit to rejoin mainstream society.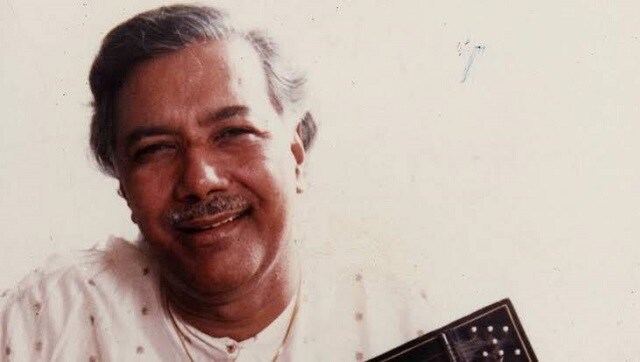 Arts & Culture
Ustad Ghulam Mustafa Khan was awarded the Padma Shri in 1991, followed by Padma Bhushan in 2006 and Padma Vibhushan in 2018. In 2003, he was honoured with the Sangeet Natak Akademi Award, the highest Indian recognition given to practising artistes.
long reads
Residents, medical workers and a youth group mitigated a dangerous rise in COVID-19 recently in the district of Lahaul and Spiti in Himachal Pradesh, but the pandemic exposed a desperate need for better healthcare in this remote part of India.