Bhupen Hazarika: As I Knew Him — Kalpana Lajmi's memoir provides a glimpse of the man behind the legend
Told through the lens of Lajmi, a free-flowing memoir, Bhupen Hazarika: As I Knew Him is the story of a charismatic and passionate man who used his art as an instrument for social change, and a woman, a fierce feminist, who has never cared much about societal norms.
Editor's note: This excerpt was originally published on 11 September 2018. It is being republished to mark Kalpana Lajmi's death on 23 September. Lajmi, 64, had been battling a year-long kidney ailment. 
***
Filmmaker Kalpana Lajmi — who directed critically acclaimed films like Ek Pal, Rudaali and Darmiyaan — met Bhupen Hazarika when she was only seventeen. He was forty-five. She was with Hazarika when he breathed his last, at the age of eighty-five. It was by all accounts a tumultuous relationship that defied convention. Kalpana devoted her life to managing his career and putting together his vast body of work for a museum in his name.
Told through the lens of Lajmi, a free-flowing memoir, Bhupen Hazarika: As I Knew Him is the story of a charismatic man who used his art as an instrument for social change, and a woman, a fierce feminist, who has never cared much about societal norms, and yet who stood by him despite his mercurial ways, unreasonable tantrums and his unwillingness to recognize her as a companion. Lajmi's no-holds-barred narrative provides a glimpse of the man behind the legend.
Bhupen Hazarika: As I Knew Him is published by HarperCollins in India. The following is an excerpt from the foreword of the book.
***
I was seventeen, he was forty-five. My eyes sparkled with love at first sight and I saw its reflection in his eyes just when the light of his life was about to be extinguished – forty years later.
He always said that both of us should celebrate our love story because it was a special, unique love that was undefined and would remain so given the conservative parameters and construct of society around us. Our lives, from youth to old age, was a continuous journey of mutual passion and love. We stepped into various chapters of our lives, sliding in and out of relationships with men and women, making memories along the way. We cherished some of them but there were some we wished we could forget but couldn't.
Bhupen Hazarika was born in a lower middle-class family in Assam, the eldest of ten siblings. Bhupen had narrated a very interesting anecdote to me once. One winter while he was taking a shower, his mother was in labour with her tenth child and his father shouted, 'Bhupen, what shall I name this baby boy?' Bhupen, though petrified of his father, replied, 'Deota, call him full stop!' Till his dying day he looked after all of them, educated them, got them work and jobs, arranged for their marriages, and continued to do the same with the second generation as well. All this must have taken a huge toll on his psyche.
Perhaps my entry in his life instilled peace, harmony and happiness in his persona and he became a comfortable householder with me. I was totally unaware of the depth of friction and complexities that enveloped the Hazarika household. We never discussed it and perhaps all the relationships that disintegrated in front of his eyes, the loss of his parents, sibling rivalry and jealousy, his wrecked marriage, disillusionment with his only son made him accept me and look upon me, I feel, with the love of a tender, concerned and caring father.
He completed his MA in political science from Banaras Hindu University (BHU) and went on to do his PhD in mass communication from the Ivy League College of Columbia University in New York. He could have continued to remain in the USA. But he chose not to. He returned to embrace poverty and attend his true calling, that of a street singer, a 'fakir' as he called himself. Someone who dreamt, felt and breathed freedom and took it upon himself to spread that idea of freedom to the entire world.
I was a protected seventeen-year-old belonging to an upper-class background, from a celebrated film-industry background. Yet, I had a childhood full of agony and pain, because my father, who I loved, who was an incorrigible alcoholic. So, was is it that I jumped from the frying pan into the fire? Is it because Bhupen was my father's age that I subconsciously got attracted to him? Is it because I contributed to Bhupen's reinvention and weaned him away from self-destruction and alcoholism that I felt redeemed? Because what I had not been able to do for my father, I managed to do in the case of Bhupen?
I was innocent and starry eyed from the innumerable Mills & Boon romance novels I had been reading at that age. When I met the forty-five-year-old Bhupen, I instantly thought of the 'Dhumuha', which, in Assamese, means a short fiery tempestuous storm that swirls across the riverine civilization bordering the Brahmaputra. Bhupen epitomized that storm. The Dhumuha is eternal and comes year after year to sweep everything and everyone away in its wake. Bhupen's personality at forty-five was like the Dhumuha: charismatic, wild, passionate, talented, with an unmatched intellect and yet which, like the whirlwind, touched, loved, sympathized and empathized with, and uplifted stones, dust and humanity, especially in his region, the north-east, to integrate them into a brotherhood with India. I was partially aware of his background. But I fell in love like any young girl would with the crease of his smile, the crinkle of his eyes, the silvery warmth of his laughter, his apparent gentleness and his all-encompassing generosity.
I understood the meaning of the word 'Dhumuha' only after I saw in my mind's eye the wild, lumbering, dark passion that enveloped Bhupen. I saw him walking, talking, singing, communicating, laughing and I whispered to the wind, 'O, Dhumuha, you are my Bhupen, charismatic, wild, raging passion, prodigious talent, gigantic intellect.' He refused to be contained within any boundaries of relationships, artistry, rules and regulations.
'Moy jetiya ei jiyonor maya eri ghusi jaam' filled the entire riverscape in Bhupen's richly timbered sonorous voice. The man and the myth, for his greatness had already converted him into a myth. His brooding beautiful brown eyes reflected the agonizing depth of the masculine Brahmaputra. Here was the scion from the fisherman's dynasty, who carried his love for his riverine civilization and spread it to the entire world.
At forty-five, coming from a different generation and background, Bhupen Hazarika was bewildered and could not comprehend this display of love and passion from a girl almost three decades younger. She was nowhere his ideal mate. She did not know his language, his poverty, his pain, his anguish and musical angst. She did not know what humiliating oppression he had been through with society in Assam for being the voice of the oppressed, a voice that railed against the exploitative establishment and the tyrannical Brahmanical caste system. I didn't know where Guwahati was, and when I asked him one day, his demeanour changed, and he sternly replied, 'Don't behave like an ignorant, arrogant Xavierite Brahmin.' I had completed my education in St. Xavier's College, Mumbai, and I came from the exalted background of the Saraswat Brahmin community originating from the lush valley of Kashmir.
Why do I want to share my love with the entire world? My love story with Bhupen Hazarika did not follow a normal pattern – and that is why it needs to be told. Forty years of an eventful personal tumultuous journey with Bhupen, marked by important socio cultural and political events that deeply impacted our personalities, are what I want to talk about. Our nation's influence on Bhupen and his artistic conscience and, in turn, Bhupen's complete devotion to his art and upliftment of the underprivileged and plea for regional recognition went hand in hand. I slowly realized I was always in love with Bhupen and Bhupen was always in love with the nation. I was always in love with his artistic genius and he was always in love with his native soil. I was always in love with his innocence and childlike quality whereas he was till his last breath torn with anguish, angst and inexplicable pain for the condition of his fellow beings, not only in eastern India but in India as a whole and in Bangladesh.
In the initial days of our relationship, Bhupen was a far cry from my world of Enid Blyton and Mills and Boons and was in no way the fairy-tale prince that I used to dream about. His poverty, his frustration at not being accepted had overshadowed his vision, knowledge, wisdom and creativity. He would reminisce to me years later that had he been born in the northern or the western regions of India, he would have had greater acceptance as an artist for he could have penetrated both urban and rural society through Hindi. Knowing only Assamese and Bengali restricted his creative expression. He told me he was ambitious yet shy, tremendously self-confident yet strangely hesitant about pushing his way through, reluctant to do what it takes to be part of the rat race. I was too young then to understand his agony. Being abandoned by his wife after twelve years of marriage added to the chaos and conflict in his life. She did allow his only son access to him, stating cruelly that Bhupen's shadow would destroy the child. This left him totally broken as a man and took away all his self-esteem. Bhupen took to drinking and became an alcoholic.
I overlooked these failings of his personality partly due to my innocence and partly due to my obsessive unexplained love for him. I was eternally grateful for the fact that he accepted me the way I was: overweight, loud, blunt and frank, honest yet impatient and a stickler for perfection. In his own introverted yet protective way, he gave me my space, my intellectual and financial freedom and he, in turn, slipped into being a householder, a role that he started to enjoy even as his life came to an end. The 'jajabor', the wanderer, had come to rest.
Deeply entrenched as he was in the orthodox and conventional social system of Bengal at the time, Bhupen was probably hesitant to reveal the exact nature of our relationship in public to begin with. I was, however, not under any influence and was unconventional in my thinking. I rebelled against his silence and accused him of being 'weak' and a 'hypocrite', but he stubbornly introduced me to people either as his 'business manager' or his 'secretary'. By now I was twenty-one, energetic, bubbling with creativity and raring to go. I was terribly confused about these conflicting values in Bhupen, not as an artist but as a man. But I was dedicated and proud enough to continue this unconventional relationship with him. It was not as if we were discovering each other as often happens in love. Rather, we were reinventing each other, in a way that helped him overcome his alcoholism and memy childish confusion, thus infusing our relationship with hope, trust and positivity.
Over time, Bengal society passionately embraced this new 'guru' and his talent and intellect and accepted us socially like any other couple. No questions were asked, and no fingers raised. I began to be looked upon positively for having literally lifted from the gutters this anguished, frustrated and rejected poet, underestimated and misunderstood by the regressive social thinking in his homeland Assam. It is no surprise that Bhupen Hazarika became a hero in Bengal and the world over. His brilliant writing, singing and music endeared him to an intellectually hungry Bengal. The state finally accepted his pathbreaking 'jibon mukhi gaan', which celebrate humanity, integration and equality. His career took flight and he became a world legend and an international cultural icon. Yet the love, romance, passion, spirituality, which permeate all his work emanated only from his love for the north-east.
Looking back, I wonder how I ever gathered the courage to merge Bhupen's world with mine, become an integral part of his life, handling his anguish and my ever-growing questioning mind. I learned Assamese and Bengali. I underwent tremendous cultural shock over the first fifteen years. I also had to deal with his terrible mood swings, frightening bursts of temper and heavy drinking bouts, quivering in the shadows, not understanding what the future had in store for me. I trained myself to become a very efficient administrator. Over those fifteen years,I became a shadow under this growing banyan tree whose stature filled me with pride but left me without even a trace of self-confidence. It was only in 1986 that we made our first internationally and nationally awarded and acclaimed Hindi feature film Ek Pal. This cemented our relationship as equals, professionally, creatively and personally.
I still remember a sunny Kolkata afternoon, when he looked at me in a strange manner and said that as a sixteen-year-old he had met an astrologer who had told him that his life would take a turn for the better and he would never look back after a certain woman who was neither his mother, sister, daughter or wife entered his life. It dawned on me what Bhupen was trying to tell me: that woman was me. Ironically enough I was to play all those roles in Bhupen's life: that of his mother, sister, daughter and wife. Bhupen always said permanence is transient, permanence is change. Both of us believed this and reinvented our creativity and relationship in order to embrace the change better.
As the scenario in his homeland Assam regressed, Bengal and Bombay in the 1980s and '90s offered us freedom, peace and liberation. As we came to terms with the world around us, Bhupen's growing personality, his immense contribution, his stupendous success and the evolving nature of our relationship were pitted against the norms of the middle-class society of Assam. By now we had spent thirty-five years together. The liberated and emancipated society of Bengal, Bombay and the world, which Bhupen had embraced for more than fifty years, had taken his career to unprecedented heights, and yet, fifty years later, when civilization and society were supposed to have progressed, Bhupen Hazarika and Kalpana Lajmi were put on the cross by his very homeland, Assam.
By now Bhupen was eighty and could not fight back. He was old, tired and ill but he had the mental strength within him now, which he had lacked in his youth. He did not have the physical strength, though, to stand by me against this social stigma that reeked of lies and slander. The poet Bhupen always lived in a utopian world of the Assam of his childhood and youth. His weakness was that he was a dreamer, that he could not face reality. All his life he escaped into his flights of fancy, of an Assam and India and a world that was perfect. This was his undoing as a man and yet his essence as a poet. I too had stopped living my life to please the world around me. I kept myself busy in loving Bhupen and looking after him till his demise, allowing him to indulge in his dreams and fond memories of his native soil. That was probably the most difficult period of my life. The loneliness that engulfed me, my depleting finances, the creativity that eluded me – it was as if my life breath was slowly being sucked out.
The day was 5 November 2011, time 4.13 p.m. The red-letter day of my life. It was on this day that Bhupen left his physical body. Destiny had shaped my life into two distinct halves: the first with Bhupen prior to 5 November 2011 and the second without Bhupen after.
It is said that the dying cannot take leave of this physical world because of maya, love and the emotional dependence on their loved ones. He had said to me, 'Ma, what will happen to you after I am gone?' I had not understood the depth, meaning and implication of that question. I had impatiently brushed him off and said, 'You are not going anywhere. You are getting well.' And continued, 'I am completely capable of looking after myself, ok?' Not realizing the emptiness, hopelessness, grief he has leaving behind in me with his departure. I felt the cycle of my life with him had come full circle. At that moment he was seventeen and I a tired forty-five. For eight years I had not left his side for a moment, day and night, city after city, hospital to hospital. I nursed him in person, mentally, emotionally and spiritually. And Bhupen, with all his stubbornness, emotional chaos and conflict, surrendered to me completely.
It was only on that strange Saturday afternoon that I did something I never did in all those years. I left his side and went out to have a cup of coffee and was pulled back by his doctors who stated, 'We are losing him.' But he was not willing to leave. I witnessed the conflict and upheaval that took place between the soul and body and I said aloud in Assamese, 'Jaa Bhupsu jaa. Go away. Gather your strength and leave. Do not be held back by my love. I release you. Go to Amma and God.' And suddenly he was gone.
Then followed the awakening of the world to the legend of Bhupen Hazarika. He was understood, accepted, hailed and celebrated all over the world as the maestro, the legend, the international icon, the mahatma, the saint. It was then, as I wept in front of my cinematic guru Mahesh Bhatt, that the status of this strange dawned on me. I was living in sin with God.
Even as his family vented its ire at me, calling me a gold-digger and opportunist, and accusing me of turning him away from his family and his homeland Assam, the world outside congratulated me for having recognized Bhupen's vision for the world and for helping him realize this vision. What a farewell it was – a three-day mourning with five crore mourners paying homage. Young and old, rich and poor, from all strata of society from neighbouring Bangladesh, Bengal, entire Assam, Nagaland, Manipur, Tripura, Arunachal Pradesh, Meghalaya, Bhutan, Sikkim, Delhi and Mumbai. They came by road, air, rail, in bullock carts and by foot and fulfilled Bhupen's dream of integration when they all chanted 'Zindabad Bhupen-da' as the flames consumed his mortal remains. Even political parties like the Congress, the Bharatiya Janata Party (BJP), the Communist Party of India (Marxist), the Trinamool Congress, the Janata Dal, the Rashtriya Swayamsevak Sangh (RSS), United Liberation Front of Assam (ULFA), Surrendered United Liberation Front of Assam (SULFA) and numerous others, rising above political affiliations, stood together and gave him a twenty-one-gun salute, a grand farewell indeed!
I had always been rejected and humiliated by his family and his society. What place did I have with them now? I decided not to accompany him for the funeral in Assam. But his words rang in my ears. He had elicited a promise from me that wherever he expired I would take him back to Guwahati and cremate him by his beloved Brahmaputra. My mother who had never approved of my live-in relationship with Bhupen was the one to insist that I should not desert him now, that I had to forget all my personal pain and give him the dignified farewell that he deserved, thus closing this chapter of my life with fortitude.
Almost immediately after his passing away, the winds changed. The world welcomed and acknowledged me finally, bestowing upon me the honour, respect and pride as Bhupen's companion. Somewhere down the ages, I too would be remembered, something that I had not asked for, but was given because Bhupen gave me in death what he could not in life: his acceptance and the status of his wife and consort.
All images courtesy: HarperCollins
India
Drafting the Constitution of India was no easy task. It took the Drafting Committee two years, 11 months and 18 days of deliberations, debates, and discussions to come up with the first draft of the document. It later came into effect on 26 January 1950
Entertainment
Valentine Low, who broke the story about bullying allegations made against the Duchess of Sussex, Meghan Markle wrote a book title 'Courtiers'.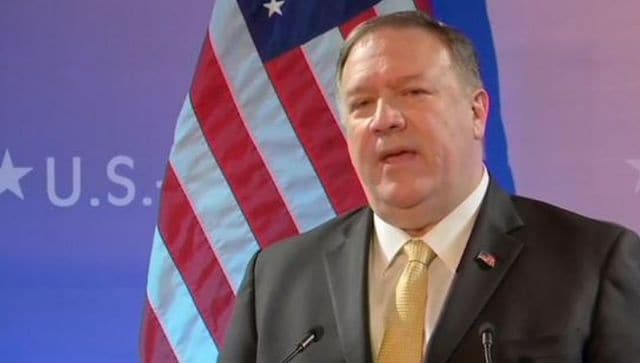 World
"I do not think the world properly knows just how close the India-Pakistan rivalry came to spilling over into a nuclear conflagration in February 2019," the likely future presidential contender wrote in 'Never Give an Inch', his memoir of his time as Donald Trump's top diplomat and earlier CIA chief