Between Narendra Modi's Exam Warriors and Nehru's Letters from a Father, India's long journey
Instead of talking about how we can improve how children learn, Exam Warriors is a ballad to the idea of education today, which is corrosive to students and teachers | #FirstCulture
March is an eventful month in the life of contemporary India. It follows after February, when the winter recedes, the Union budget is promulgated, and when the skies begin to part. For the seemingly numerous young people of the country, it is the month of examinations, shortened to the jovial 'exams,' which are more crucial if one is about to finish school, or, because they are conducted directly by the board — the 'board exams.' After cricket, exams are India's greatest obsession — if contemporary India is a temple of merit, 'cracking' exams is worship in its most resplendent form, as an occasion when both the ability and the destiny of a student are determined by a flurry of five or six exams. This, however, may not be conflated with 'ability' as we know it, for exams, particularly in India, are concerned only with the mechanical regurgitation of facts and needless details, preparing not citizens but subjects. Parents and teachers nevertheless rise to the challenge, and every March, there is excited chatter on when to sleep and for how long, what to eat and how much, even how many sample papers to solve and how quickly.
In his recent book Exam Warriors, Prime Minister Narendra Modi writes a monumental ode to this culture. Here, he is not the first or the last to address children; indeed, his predecessor Jawaharlal Nehru, is remembered as a beloved chacha of children who, too, spoke directly to the children and so kindly. The child is a curious political figure, zealously pursued by leaders and their ideologues keen to remodel their unthinking masses, of whom the child is the most seamless to impress and on whom the impression is most long-lasting. It is no happy co-incidence that Modi's book goes to bookshelves barely a year before the Lok Sabha elections of 2019, by when its readership of young students will also comprise many young voters. One is not saying, lest one is accused of defending the dynasty that let Kashmir get away from Vallabhbhai's grasp, that Nehru's image of the chacha was not strategically manufactured. Modi finds himself in august company.
Jawaharlal Nehru's Letters from a Father to His Daughter was written, as the title correctly suggests, to his daughter Indira in Mussoorie while Nehru was languishing in prison in Allahabad. He therefore attempts to fill the lacuna of his absence with words of comfort and knowledge, initiating his daughter into his world of ideas. In a statement that expresses how far away we have come, Nehru writes that he abhors sermonising, preferring instead the wonder of "talking and discussing," out of which truth, or some truth, will always emerge. Nehru distills, in a matter of a few letters, the essence of India and what it means to be an Indian – spanning history, politics, society, religion, culture, and the everyday. He speaks to Indira of Bapu-ji , that is Gandhi, and the significance of being contemporaneous with the national movement that he is leading. Such is the kindness of history, writes Nehru, that even the ordinary will, in the annals of history, becomes extraordinary. He speaks of Ashoka, Akbar, and Jeanne d'Arc to illustrate how democratic struggles are fought. But struggles and nations are, after all, made by people, and Nehru is sensitive to this 'peopling' of history, ignoring not even India's richly variegated flora and fauna. In one of the letters, Nehru suggests that to understand where one comes from and chiming into the regeneration of its spirit is true education – it is this that he intends to impart to Indira. Perhaps this is a valourisation of the seemingly exceptional Nehru, but for his time, Nehru was fairly aware of the privileging of knowledge, especially Western, and more importantly, in thinking of education less vulgarly than contemporary India – the one being re-fashioned as a grand market where even education is a consumable commodity – does.
Modi's book, on the other hand, is trifling, if not idiosyncratic. For one, it is titled Exam Warriors, carrying the connotation that exams are battles to be engaged with like warriors. Yet, the opening chapter calls exams festivals because like festivals, they are awaited, congregate many people in a togetherness that is one of celebration and 'enjoyment.' It has passages of reverence for the guru, but at his event 'Pariksha Par Charcha', Modi lamented that parents force their dreams on their children – that if the parent wanted to become a doctor but had to contend with the vagaries of being a teacher, the child will be pressured into scaling the parent's long-lost dream. In fact, at roughly the same time as the monologue, the Delhi University Teachers' Association (DUTA) and its associated teachers swarmed the Parliament Street, conducting a march they, given the Prime Minister's flattering view of teaching and his government's consistently anti-education policy, befittingly called 'Shiksha Bachao'. The rest of Modi's 200-page booklet is an activity regime, instructing that students should study with discipline, write their exams with diligence and acumen, suppress the desire to cheat, eat healthily, sleep well, do yoga – the list, like the regime, is boundless.
Far from indicting an educational system that makes fetish of hare-brained examination and compels students to debilitating stress and so to needless regimes as the aforementioned, Exam Warriors is an elegy to the death of learning that was quick to arrive and even quicker in settling into our educational institutions like rot. This rot is now a pervasive culture routinely perpetuated by the very institutions whose demise it has made evident, supported both by a satellite of 'coaching' and 'tuition' institutes and the willing submission of students, parents, even teachers. That the prime minister should write ballads to this 'education' so corrosive to students, teachers, and the social health of educational institutions without taking a moment or two to reflect on how the damage may be undone and learning made possible testifies how far we have come after Nehru and his India. There was much that was deeply imperfect about the two, but India, at the very least, did not have to tell learning and education apart.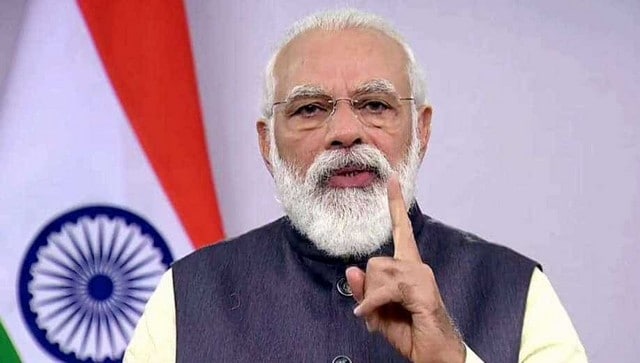 India
Stressing that while framing any policy, there is a need to look at it from India's strategic point of view, Modi said there were instances when notes from the national security council were not given due importance
India
"Due to the Russia-Ukraine conflict, petrol prices doubled. We had pressure from where to buy the oil but PM Modi and government were of the view that we've to do what is best for our nation and if pressure comes then we should face it," the External Affairs Minister said at Vadodara, Gujarat
Explainers
Faced with an increasingly belligerent China, the Indian Army has increased its firepower by deploying a variety of rockets and artillery, and plans to further acquire diverse weapon systems