Bengaluru Poetry Festival 2016: Proof verse is seeing a resurgence in Garden City
If you are in Bengaluru on 6 and 7 August, make your way to the poetry festival at Leela for an interesting aural experience.
Brace your poetic sensibilities for the Bengaluru Poetry Festival organised by Atta Galatta on 6 and 7 August. It will feature an interesting mix of poetry recitations, music performances of works of legendary poets like Subramanya Bharati and Sant Kabir, discussions, workshops, and poets who write in English and regional languages.
Nearly 50 poets and musicians will perform at the fest at Leela Palace. The list Javed Akhtar, Jayant Kaikini, Anjum Hasan, CP Surendran, Mamta Sagar, Piyush Mishra, Varun Gandhi, Radha Thomas, Sreekumar Varma and musicians Vasundhra Das, Vasu Dixit and Vikram Sampath. The fest will also feature a Bharatanatyam performance by Poornima Kaushik set to Andal's poetry.
As Subodh Shankar of Atta Galatta said, "Poetry is a powerful form of self- expression and has always been lost in Indian lit fests, thus the need for a separate festival for poetry."
The need for a separate platform for poetry has always been there, as poets find it very difficult to get published and publishers find it difficult to sell poetry, unless it has been written by a best-selling author. You won't see ordinary readers picking up a volume of poetry at bookstores, as they would do with popular fiction or bestselling novels. Poetry is considered a difficult medium to understand and readers often mistakenly think poetry is for intellectuals.
But poetry is such a rich medium, that it's a pity that it does not have the popularity of prose. Poets can convey in 100 words a message that it would take a prose writer 1000 words to say. I mainly write prose, but dabble in poetry on and off and find it extremely difficult to convey my message succinctly in terse verse. It requires a skill that only talented poets have.
Take Vikram Seth for instance. He wrote The Golden Gate, an entire novel in sonnets. It would be impossible not to be overawed by Seth's brilliance in being faithful to the plot even while keeping the metre intact. I have read The Golden Gate several times and yet find it fascinating every time I read it. Or take Rabindranath Tagore's Gitanjali, which can be read again and again and again. Every time you read the spiritual masterpiece, you get a new insight and a fresh experience.
Of course, one of the reasons poetry in book form does not sell is because poetry is a very aural experience. I often read aloud verses to feel the rhyme and rhythm of the work. Prose does not require that of a reader. Readers can curl up on any old sofa and get into the imagination of a prose writer without any effort. Not so poetry. It has to be read aloud to be appreciated.
That's why you find much of poetry being recited or set into song. Most of the best-loved Bollywood songs are written by poets such as Gulzar, Javed Akhtar, Shailendra and Kaifi Azmi, just to mention a few.
The powerful medium of poetry has also led many revolutions in history. For instance, the labour and civil rights' movement's anthem We shall overcome actually had several poets and musicians who worked on its adaptations. It probably traces its origins to a folk song or African-American hymns. This famous anthem, ideal for a revolution of any kind, has woven its place in history in several other countries besides the USA.
Nearer home, Bharati, Tagore, Bankim Chandra and Sarojini Naidu were among other poets who lent their poetic talents to lead the masses in the Indian freedom struggle. The Naxal movement too has had several poets whose lyrics have led the movement. One name that comes to mind is Gummadi Vittal Rao or Gadar, the Telugu balladeer.
Poetry, thus is not only for the intellectuals. It is for you and me. If you have an ear for music, you can't fail to enjoy the lyrical quality of poetry.
In Bengaluru, in the last few years, poetry has seen a resurgence with several groups promoting and encouraging it. The lounge bar, Urban Solace, hosts Tuesdays with the Bard, where one poet is invited as the bard of the day to recite his or her works. During the break, aspiring poets are allowed free rein to recite their own attempts at poetry. At Atta Galatta itself, Let Poetry Be is a group that holds monthly theme-based poetry sessions and encourages aspiring poets to register. Around 15 to 20 selected poets are then invited to recite their poems.
Other poetry-loving groups such as the Ink Weaver, Airplane Poetry Movement, Open Sky Slam, Poetry at the Park and Anjuman have also helped bring poets and poetry to the forefront. "In fact, many of these poetry groups will be helping us in selecting upcoming poets to read at the poetry fest next month. We have already got 80 registrations," said Lakshmi Subodh, who runs Atta Galatta with her husband Subodh.
Raindrops, a publishing company, will also be conducting a poetry contest at the fest. Selected poems will be compiled into an anthology. In fact, Atta Galatta recently ventured into publishing with Karnakavita, an anthology of Hindi and Urdu poetry by 30 Bengaluru-based poets.
So, if you are in Bengaluru on 6 and 7 August, make your way to the poetry festival at Leela for an interesting aural experience.
Find latest and upcoming tech gadgets online on Tech2 Gadgets. Get technology news, gadgets reviews & ratings. Popular gadgets including laptop, tablet and mobile specifications, features, prices, comparison.
Lifestyle
The 2020 winner will be announced on 7 November.
Entertainment
It appears that the makers of the web series want to stay within their comfort zones, recycling gags and making inside jokes.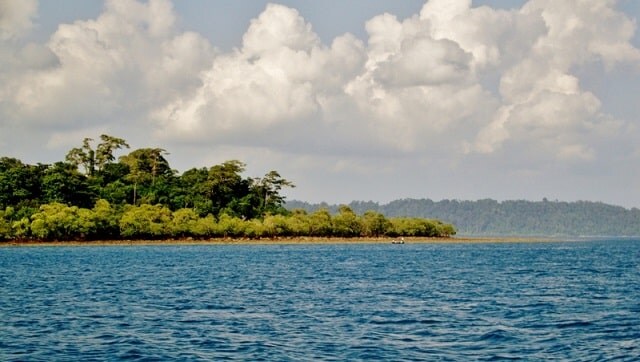 Lifestyle
The mental and physical resources that enabled Saw Agu to survive the horrific experience of the 2004 tsunami are an inspiration to us all — perhaps even a metaphor for overcoming this coronavirus pandemic and its challenges.