Bangalore Literature Festival 2018: #MeToo, the rise of Donald Trump dominate conversations on Day 2
Day 2 of the Bangalore Literature Festival started off with a bang, as Shashi Tharoor spoke about his latest book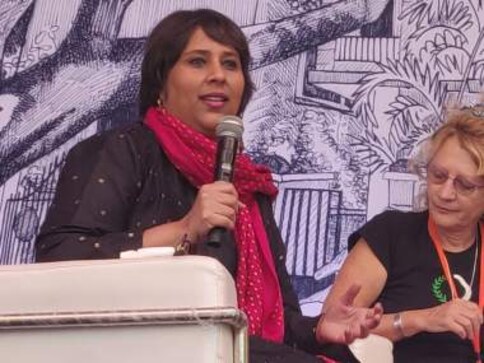 Thanks to the national headlines it made, Shashi Tharoor's session on his latest book The Paradoxical Prime Minister on Day 2 of the Bangalore Literature Festival began with a veritable bang. Quoting the last paragraph of the article 'The Emperor Uncrowned – the Rise of Narendra Modi' by Vinod K Jose in The Caravan (2012), Tharoor repeated what an anonymous RSS leader said of Narendra Modi – of him being like "a scorpion sitting on a Shivling, you cannot remove him with your hand and you cannot hit him with your chappal either". This, he said, was perhaps the best description of the complex dynamics between Hindutva and the 'Moditva' expression of it (where Modi has created a personality of himself, which is above Hindutva). He went on to talk of his book and its five segments, all of which are based on his 30 years in politics and four-and-a-half years of analyses of Modi's regime.
The elegant actor Sarika was in conversation with Sadhana Rao on her journey in the world of movies and outside it as well. She spoke of not having a conventional education or even a home tutor, and how she would circle words and cross reference them with dictionaries to teach herself. It was perhaps the reason why she never let her children miss a day of school. She also spoke of how conducive the industry has become today of creativity, and that the various platforms both online and offline offer movie makers a means to create cinema of their choice and be assured of an audience.
At the session An Equal World: Beyond 377, some very pertinent points were made by the panelists. Vasudhendra, a Kannada short story writer and author of Mohanaswamy, said that people do not currently have a knowledge base in their local languages. While #377 is now decriminalised, there is still a lot of ignorance around what it is like to be gay. "More literature needs to come out. In fact, most psychologists and psychiatrists are homophobic and that needs to change. What we need is empathy and not sympathy," he said. Madhavi Menon, director of the Centre for Studies in Gender and Sexuality at Ashoka University and author of Infinite Variety: A History of Desire in India, said that for most hetero-identity people, there is no true understanding of the word gay. There is a need to be able to tap into alternate discourses where discussions are fluid and identities are not put into a box. Offering a perspective from Australian society, Robert Dessaix, novelist, essayist and journalist, said that there is a need for a change in the narrative of what it means to be a man or woman in Indian society today, and that may take a century.
A very interesting panel was that of Women in the Conflict Zones where well-known journalist Barkha Dutt spoke of her mother Prabha Dutt and how she was the first to report from the war front in 1965. That was not an easy assignment to land, and Barkha drew parallels to her own reporting assignment at Kargil in 1999 and the hesitation of the army to take on women reporters because of the dangers and even the lack of separate toilets for women. The panel comprising Jasmina Tesanovic, Paro Anand, Rashmi Saksena and Humra Quraishi also discussed how they have seen that the impact of conflict on women has changed over the years. While they are still the most scarred and have to rebuild lives of their families from debris, women have now gone from being hurt to being front-line protesters and have forced establishments to reorganise tactics to deal with such pushback.
Speaking about Trumpian times, the conversation between Chidanand Rajghatta and Vijay Seshadri, New York–based poet, essayist and literary critic, was punctuated with interesting insights as they shared their reactions on Donald Trump being elected to office. Vijay said, "I really think that Trump is not a self-generated phenomenon derived from principles but rather he is the product of a failure of liberalism which created a pocket that held the vote base that brought him to power. It did not help that Hillary Clinton was regarded as a bit too conservative on certain issues…"
Also read on Firstpost — Bangalore Literature Festival 2018: Section 377 to Dalit politics, Day 1 brings insights to the fore
Shobhaa De's session with Robert Dessaix on her new book, Seventy… and to hell with it, though delayed to the second half of the day commanded a full house. Robert and Shobhaa chatted on several thoughts and issues that perhaps come to mind when you hit 70 – from wearing comfortable slip-ons because you can't bend down to put on shoes, to feeling unshackled and free, and more. Through the conversation Shobhaa mentioned that while she may want to go on a mountain trek, she knows physically she can't but mentally nothing stops her from going there. Speaking on sex at 70, she said that at that age it is not what it used to be when one is 16, but now it is more sensual — something as simple as perfuming yourself. And of course, for Shobhaa, there can be no sex without an emotional involvement. Responding to whether she is afraid of death, Shobhaa explained that there is no stage in life when one does not think of it but, by 70 you are obliged to get the best out of life. It is in the here and now as there may not be a next year. And Shobhaa does believe in life after death. She says, "For me it's about the fantasy and I imagine it all. It is in my DNA to think that way. It does not however, obsess me."
And in keeping with several other sessions that dealt with burning issues of the day, the panel, Mard ko Dard Hoga: #MeToo with journalist Sandhya Menon, Sister Jesme, Tushita Patel, Vinta Nanda and moderated by Barkha Dutt received a much-deserved standing ovation. Recounting their personal stories of harassment and times when women have had to compromise on their careers, Sandhya asked why should a woman's ambition be ignored? "We don't want to mistrust men, we like them but, we also end up second guessing ourselves when faced with a lack of belief," Menon said. Speaking on the hypocrisy of the movie industry in sitting up now to pay attention than when Vinta first made the complaint of her rape, Vinta said that at this stage, if hypocrisy leads to something good, why not? And Sr Jesme who faced immense ridicule on leaving the religious congregation to protest sexual harassment said, "If you don't deserve the tarnish society paints you with, hold your head high and walk on forward."
The Children's Literature Festival had young ones enthralled with a theatre script writing session with Anuja Ghosalkar, a session on stand-up comedy with comedian Karthik Kumar and more.
On the sidelines, team members from Bangalore Busking brought out their typewriters and furiously typed away individualised poems for each person who shared some tidbits with them.
Day 2 of the Bangalore Literature Festival closed with the Odyssey of Seven Notes, a performance by Saxophoe Lavanya with Rageshri Dhumal on keyboards, Shalini Mohan on bass, Siddi Shah on drums and Soumya Sanathanan on percussion.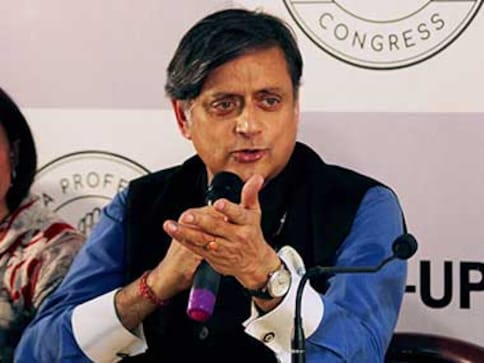 Politics
According to the Oxford dictionary, the word is a noun and means "the action or habit of estimating something as worthless".
Lifestyle
12 fiction and 10 non-fiction titles were longlisted in separate categories for the Atta Galatta prizes in English-language writing.
India
A crowd-funded literature festival soon to have its seventh edition is fearless about going where no one has gone. Here is what The Bangalore Literature Festival means to the city.