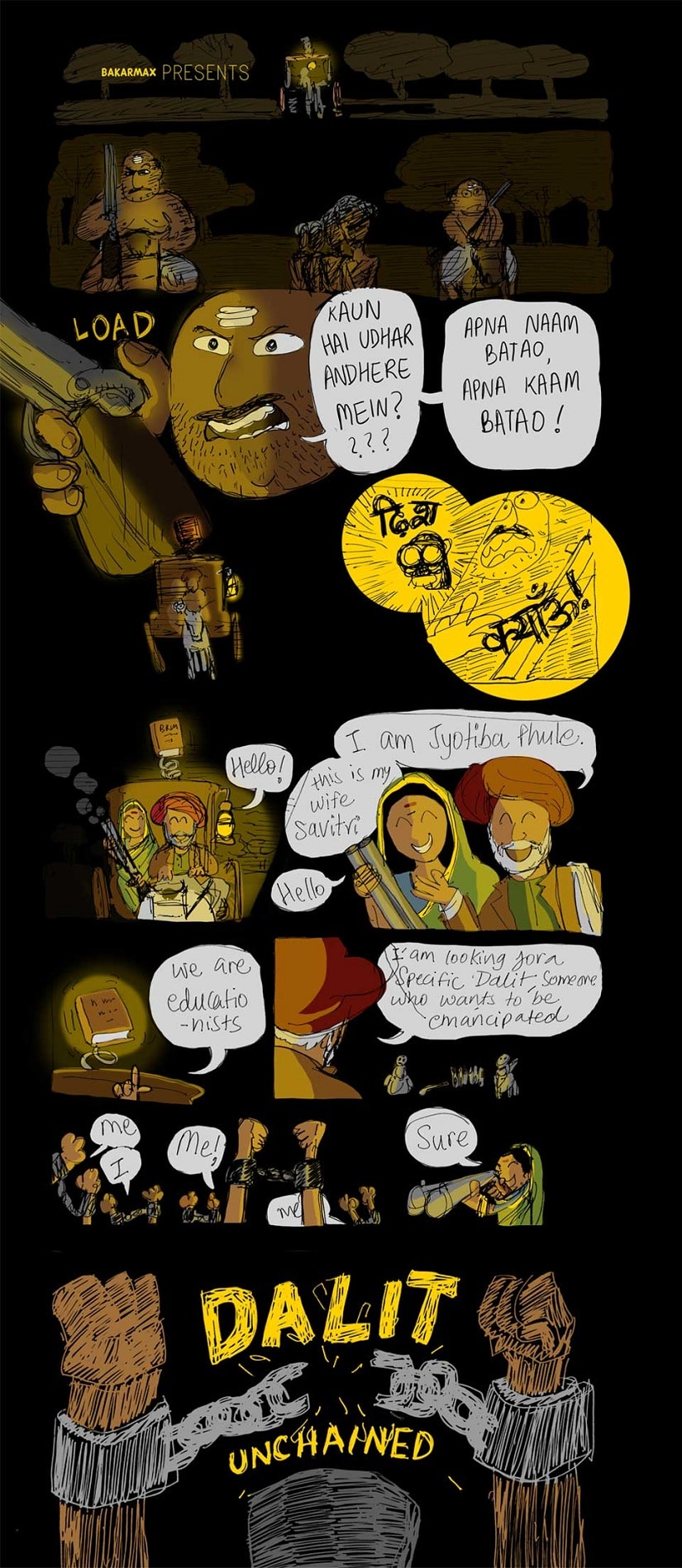 Note from the artist: If you don't get the reference for the webcomic above, watch the opening scene from Django Unchained.
'Dalit Unchained' by Sumit Kumar originally appeared on Bakarmax and is reproduced here with permission. Bakarmax is a weekly desi webcomic — an exploration of this absurd country featuring work by various cartoonists. It is the brainchild of Sumit Kumar, who has written for Savita Bhabhi and is the author of The Itch You Can't Scratch and Amar Bari Tomar Bari Naxalbari.
View more Bakarmax comics on Firstpost here.
Updated Date: Jul 06, 2018 18:04:09 IST