When the 16th Kolkata Rainbow Pride walk, the oldest in Asia, will kick off this month, starting the proceedings with a dance routine will be a six-member troupe from the LGBTQ community. The troupe is headed by Sandeepta Das, a well-known member of Kolkata's trans community.
Madonna's 'Vogue' — an anthem for the LGBT community the world over — is what Sandeepta and her fellow dancers (none of whom have incidentally performed in public before) will be performing to. Ask Sandeepta what's the story behind the performance at the Pride Walk, and she says she's always been a bit bothered by the practice of making transgender individuals dance to the beats of the dhol at pride marches — since it's a throwback to the dances they're expected to do at occasions like weddings, births and so on.
"I somehow feel it's a little degrading," Sandeepta (27), who works as a jewellery designer and performer, told Firstpost. "If you see pride marches outside India, the trans community leads them, and they're given all due respect. But what I've seen in India is nothing but stereotyping. You have trans individuals dancing for money on the road... so I wanted to do something that hadn't been done before."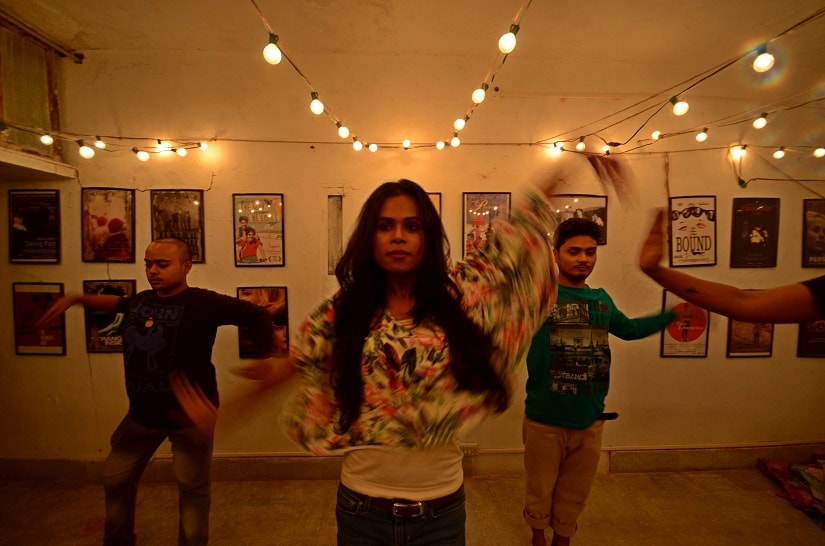 When she was contacted by the Kolkata Pride Walk team, she came up with the idea of the 'Vogue' routine along with her partner Shubho, who had previously been part of queer performances in New York. There was just one stipulation she had: the performers had to be from the LGBT community. A Facebook post led to an influx of responses from the queer community, but Sandeepta had to deal with both naysayers, and people backing out. "I was glad that people are actually taking interest. At the same time I was heartbroken at how my community, the trans people themselves, were demeaning my capabilities," she said.
When several of the original dancers backed out, Sandeepta's friends stepped into the breach. The troupe now comprises Asit Biswas, Tracy Saikat Sardar, Rujul Biswas, Rahul Shaha and Ankit Pandey. Sandeepta, a trained Bharatanatyam danseuse, didn't find training her new team particularly easy going, but managed with support from Shubho.
"It was not that easy in the beginning. The team formed just two weeks ago and we had to put in a lot of effort. We watched the 'Vogue' video and acts inspired by it. A choreographer friend helped put together this five-minute performance, an we simplified the steps as much as possible," she explained. The final result — having witnessed it — looks pretty professional.
Troupe member Tracy, resting in a corner after going through the routine, told Firstpost: "It's a privilege to be able to showcase something like this for a huge crowd at the Pride Walk. For a transperson to be given such an opportunity is rare." Ankit, also resting after going through his paces, admitted: "It was very difficult initially. It needs a different kind of passion (to pull something like this off)... I think I made the right decision in joining the group and I am very excited for our opening act at the Pride Walk."
Sandeepta has some nerves to battle herself as she takes her troupe live before the Pride Walk audience. As they got back into their rehearsals, she told Firstpost, "There's very little time left. Wish us luck!"
Updated Date: Dec 03, 2017 13:12:24 IST