At Jaipur Literature Festival 2018, writer Sujatha Gidla says Mahatma Gandhi's anti-casteism was mere lip service
At the ongoing Zee Jaipur Literature Festival, writer Sujatha Gidla said Mahatma Gandhi paid lip-service to upliftment of the untouchable castes in India. She further questioned the role of political leaders like Mayawati and Jignesh Mewani.
Mahatma Gandhi wanted to preserve the caste system and paid lip service to Dalit upliftment for political gain, Indian American writer Sujatha Gidla reportedly said at the 11th Zee Jaipur Literature Festival on Monday, 29 January 2018.
Gandhi only wished to "prettify" the caste system, the New York-based Dalit writer said at the Jaipur LitFest, where she was a speaker. "How could one say Gandhi was an anti-caste man? He really wanted to preserve the caste system, and why he paid lip service to the upliftment of untouchables is because Hindus needed a majority against Muslims for political representation in the British government. That was the only reason Hindu leaders ever took up caste issues," Gidla said.
The author of Ant Among Elephants: An Untouchable Family and The Making of Modern India was speaking at a session titled, "Narratives of Power, Songs of Resistance".
To validate her argument, she recalled an episode from the political leader's time in South Africa where he said "black" people were "kafirs" and "losers". "In Africa, when they were fighting against the British for instituting the passport… he said, 'Indians are hard working people, they should not be required to carry these things. But, black people are kafirs, losers and they are lazy, yes, they can carry their passport but why should we do that'?" she recounted.
"Any red-blooded untouchable will know what Gandhi's real intentions were," she added.
Gidla, also took a dig at contemporary Indian Dalit leaders like Mayawati and Jignesh Mevani who, she said, have "chosen to work under the framework of electoral politics".
The author, who now works as a conductor on the subway in New York City, said a parliamentary party like the Bahujan Samaj Party (BSP) can only work for the Dalit community from within the limited framework they choose to operate in. "Everyone says BSP has given rights to untouchables, it gave them self-confidence and dignity. But really nothing came out of it. Mayawati made herself very very rich, her brother made himself very very rich. And that is all that happened to Dalits," she said.
Gidla moved to the US having experienced first-hand the differential treatment of 'untouchables' in India. While she "applauded" Mevani's sincerity, she also accused the young Dalit leader of "empty rhetoric". "Jignesh Mevani right now seems militant and his protest against Una flogging are very admirable but then again he has chosen to work under the framework of electoral politics and there is only so much he can do from within it.
Gidla did not spare the opposition either. Taking a dig at the Congress, she said the party was not different from the ruling dispensation and was in fact the "pioneer of communalism". "Congress or any other party that ruled before BJP was not different from Modi. Just like in the US, the democrats are really not different from Trump… Congress is shy about their communalism. But Congress was the pioneer of communalism," she said.
She cited the 1984 storming of the Golden Temple, and the subsequent riots following the assassination of Indira Gandhi in Delhi in which over 3,000 Sikhs were massacred. "It was communal. And Congress was the one that did it. Not BJP," she said. "So the only difference between them and BJP is that BJP is open about it, Modi is open about his communalism," she added.
Gidla was joined by Jovan Mays, a poet from the US, who talked about the condition of Black Americans over the years, while drawing a parallel to the Dalit situation in India.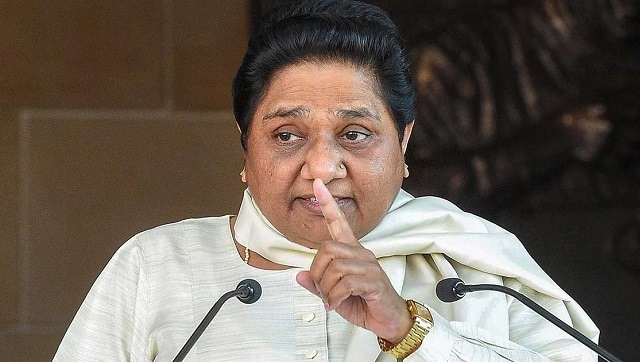 Politics
Though Mayawati did not name any BJP leader, she was apparently referring to the remarks by BJP MP from Unnao Sakshi Maharaj that the laws could be brought again, if needed
First Cricket News
The apology comes amid an ongoing crisis in English cricket sparked by whistleblower Azeem Rafiq's revelations about the racism he suffered while playing at Yorkshire.