As Chhath celebrations kick off in Bihar, Muslim potters work on earthen stoves for Hindu devotees
In the run-up to Chhath, Muslim families — mostly the womenfolk — give up consuming onion, garlic and meat as they work on 'mitti ka chulhas' to sell to Hindu devotees in Bihar
For over two weeks now, Najma and Saheena Khatoon, both Muslims, have been avoiding onion and garlic in their food. Their abstinence coincided with the time they began mixing up clay with water and straw to prepare the special earthen stoves ('mitti ka chulha') sold to devotees for Chhath, the most popular Hindu festival of Bihar. The stoves are used by those observing Chhath to prepare cooked offerings. For the Khatoons, there is no question of even touching non-vegetarian food; they are very respectful of the sentiments of their Hindu customers.
With the sound of traditional folk Chhath songs already in the air, preparations for the Chhath festival in Bihar have entered the final phase and these earthen stoves — hand made with care by hundreds of Muslim families, particularly the womenfolk — are among the first things to be bought by home by devotees for cooking food during the four-day celebrations.
"We have stopped consuming onion, garlic and meat while making the mitti ka chulhas. We only touch the clay for making the stoves after we've bathed and worn fresh clothes. We make the earthen stoves with great care and purity since they are being used for Chhath," says Najma, a woman in her early 30s, as she gives the final touches to a chulha, sitting on pavement under a tree at busy Birchand Patel Marg in Patna.
Saheena, who is in her late 30s, is taking care to dry and harden the earthen stoves before the devotees buy them. She tells us that the women have learnt the traditions from older family members who have been making these stoves for decades. "We are trying to maintain this tradition of making earthen stoves for Chhath. We are proud of doing it," she says. The women make a fair bit of money from the sale of these stoves, as devotees "do not bargain to pay for the chulhas they consider pure". While the entire family chips in to make these stoves during Chhath — even the children — it is mainly the women who take responsibility for it.
Najma and Saheena are residents of Kamla Nehru Nagar, a slum that's located just behind the swanky new Patna Club and not far away from the state's head offices of the BJP, RJD, JDD-U and RLSP. They are two among the dozens of Muslim families engaged in making earthen stoves in different parts of Patna and elsewhere in the state for Chhath festival.
Chhath is a festival associated with faith, purity and devotion to the Sun God. Married women observe fasts during the course of the festival. This year the four-day Chhath festival will start on 23 October; a large number of people, mostly married women, will throng the banks of the rivers including the Ganga, Punpun, Gandak and Kosi as well as big and small water bodies, to makeshift ponds on roofs, and have a bath before preparing vegetarian food on these handmade earthen chulhas.
For Mustakima and Mahmuda, two Muslim women in their mid-50s and early 60s, respective, the making of earthen chulhas and observing certain rituals while doing so, is nothing new. "We have been doing it for years," says Mahmuda. "We wait for months to make these earthen chulhas to earn little more money. While we may be poor and illiterate, it is also a fact that we try to strengthen communal harmony by making and selling these stoves ahead of Chhath to Hindu devotees, who never disappoint us."
Mustakima says, "We begin making the chulhas 2-3 weeks ahead of Chhath to sell them on time. But there are some who have started doing it ahead of Durga Puja. We purchase clay from farmers in nearby rural areas and the clay is distributed among those making the chulhas to reduce the cost. Over the years clay has also become costly..."
Rubina Khatoon and her family were busy selling earthen stoves at Rs 70 to 80 each, by the roadside at Daroga Prasad Rai Path in the heart of Patna. She told us that demand had been high over the past week, and they hoped to sell many more in the days just before Chhath.
Najma, Saheena, Mustakima, Mahmuda and Rubina all belong to the 'lower' Muslim castes — Bakkho, Kunjda, Dhuniya, Lalbeg, popularly known as Dalit Muslims — who struggle to make ends meet, and do odd jobs like selling aluminum and low quality steel ware for the rest of the year. Some work as domestic helpers. Their menfolk work as labourers, rickshaw pullers, painters, or run small businesses by the roadsides.
Several Muslim families on Bailey Road to other middle class localities like Kurji, Digha and Ashiana sell these earthen stoves as it's a chance to make a little more money. "It is no less than a God-sent opportunity for us," says Sultan Mian, a resident of a slum near Kurji. His point is reiterated by a neighbour, Lal Mohammad. "We are Muslims but Hindu devotees prefer to purchase the 'mitti ka chulha' from us for the festival of Chhath. Devotees praise our hard work and respect us for it. It does not matter to the devotees who are we. It makes us happy," he says.
Qaiser, also engaged in the selling of the stoves, had done brisk business over the past few days. Sometimes, he sells his stoves wholesale (a recent deal saw him sell 100 of his units to a retailer for Rs 60 each), but prefers to deal directly with individual devotees. "Even in this small business, competition is tough," he says. "There are dozens of temporary shops alone on Birchand Patel Road and dozens on nearby Serpentine Road to Bailey Road and Daroga Rai Road." How one intercats and negotiates with customers is paramount in bringing you business, he adds.
Sushil Rai was among the devotees purchasing one of these stoves. "We consider earthen chulhas pure and it is an age-old tradition to prepare cooked offerings for Chhath. We are thankful to the Muslims who make and sell them to us," Rai told Firstpost.
Another devotee, homemaker Manju Devi says that the earthen stoves are a rare commodity in an urban centre like Patna, and availability would be a problem if not for the Muslim families who make them during this time of the year. "This tradition symbolises the harmony in our society; it is unique," she says. Manju, who observes 36 hours of fasting during Chhath, said that earthen chulhas are used to prepare the cooked offerings on first day of the festival — 'nahai khai' followed by 'kharna' and other special sweet dishes including 'thekua', which is then used for offering 'arghya' to the Sun God.
She said devotees use earthen utensils and bamboo baskets of different shapes to prepare the traditional meal on earthen stoves while offering prayers to Sun God. During the festival, married women observe a fast and devotees traditionally offer wheat, milk, sugar cane, bananas and coconuts to the sun. Unlike other major festivals, the markets are full of traditional and natural products for Chhath, locally known as 'Mahaparv' in Bihar. Devotees buy dry wood from mango trees, 'soop' and 'tokri' to earthen utensils, and other products.
"Natural products flood the market during this time as devotees have to use only these at Chhath, as decreed by tradition," says Manju. Without these items, devotees would not be able to perform the Chhath-related rituals.
Interestingly, Chhath is celebrated by Muslims too in several villages in Bihar. Besides, many Muslims volunteer to clean up the rivers, ponds, ghats and streets for the festive occasion and also donate money to put up marquees for Hindu devotees.
India
According to the government, 17 lakh doses were administered per hour, 28,000 doses per minute and 466 doses per second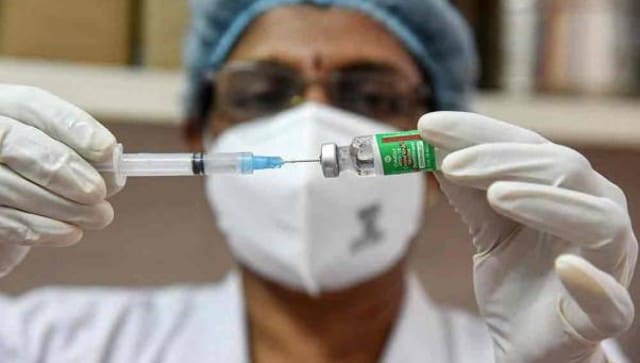 India
Health Minister Mansukh Mandaviya said this is the fastest pace at which one crore doses have been administered.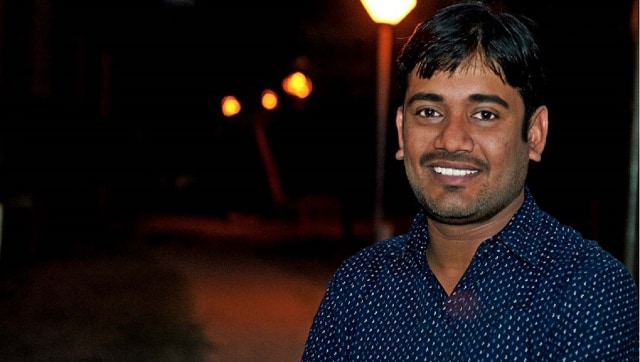 Politics
Mevani, who is currently a legislator in Gujarat and represents the Vadgam constituency, is the convener of the Rashtriya Dalit Adhikar Manch (RDAM).