Art: The big city is muse for Amitabh Kumar and Dhruv Malhotra
Two very different artists have one thing in common: their art is inspired by big cities. Muralist Amitabh Kumar takes the art out of the city while photographer Dhruv Malhotra suggests even an ugly city can be a work of art.
The Indian metropolis is a dynamic place. It shape-shifts with every multi-storeyed tower that's completed or abandoned. Muralist Amitabh Kumar's Message to Zero and photographer Dhruv Malhotra's Sleepers and Noida Soliloquy are both explorations of the strange animal that is the big Indian city. Kumar and Malhotra are very different artists, but they have one thing in common: their art is pivoted upon urban architecture. Kumar tries to reconstruct the city, relying upon the viewers' memory and imagination. Malhotra, in contrast, keeps his eye fixed upon the key aspects of an actual city: the migrants, the concrete and other signs of progress.
Message to Zero is made up of murals Kumar painted in different parts of Mumbai that have been replicated upon the white walls of the gallery. The filigree of bold black lines lends both strength and delicacy to his pieces.  If you live in Mumbai, you may have seen some of Kumar's murals imprinted upon facades of buildings like a tattoo. They're vaguely reminiscent of the animal-shaped crop circles that some believed were obscure signals to outer space, but rather than evoking a sense of expanse as those patterns do, Kumar's murals emphasise the crowded crush of the urban sprawl and add a delightfully surreal touch to familiar scenes.
In Message to Zero, you can see "documentation" of Kumar's work in its natural habitat. A little monitor plays a looped slideshow of the abstract patterns, intricately-detailed animals and odd faces that Kumar has drawn on different structures. Seeing Kumar's creatures so seamlessly woven into the commonplace hustle-bustle is charming. No one in the photographs finds anything odd about, for instance, a massive black and white elephant, frozen mid-stride, on a wall. It looks like it's tramping its way through the shanties whose roofs are at its feet.
Divorced from the city, Kumar's work is pleasant enough to look at, but lifeless and insipid in comparison to the documentation. The drawings feel flat and awkward without the clutter and colour of the city out of which they'd originally emerged. Most problematically, in the white box of the gallery, the murals don't remind the viewer of Mumbai. They're just large, black and white doodles.
In Malhotra's photographs, selected from two series titled Sleepers and Noida Soliloquy, there's no missing the city because that's all you see in his frames. Shot at ungodly hours of the night, Malhotra's Delhi still pulses with vitality even when the scenes are emptied of people, like the ones from the Noida Soliloquy series. Sleepers has human figures but their sleeping figures seem inanimate while  the halogen-lit city feels viscerally alive. Shadows tremble, trees sway, street lights stare back at the viewer.
It doesn't look like the capital we see on postcards and touristy images. There's no Mughal architecture and neither does the neat prettiness of Lutyens' Delhi feature in Malhotra's photographs. This is a modern, dusty city and it is unconcerned with history. It's immersed in the business of constructing a present out of dust, light and concrete. Only from one angle does Malhotra's Delhi stay true to stereotype: there are no women to be seen in these public places where men are so completely at ease despite the hardships.
Sleepers becomes all the more poignant because of the cityscape – the sleeping men are the ones building the city and they're relegated to these temporary spaces because progress pushes them out of the spaces they build. Yet, discomfort, impermanence and instability don't stop these men from settling into the national capital. Some of the photographs glint with dry wit, like the one that shows statues wrapped in tarpaulin. They're probably of a prominent politician, but the identity doesn't matter. Regardless of how powerful they may be in real life, in Malhotra's photographs the statues are like the sleepers – anonymous, vaguely helpless, unmoving and looking to claim some space in the city.
Malhotra's photographs are gorgeous despite the scenery he shoots. The geometry is precise, the colours are vibrant and most importantly, they're poignant. Seeing the two shows side by side, it's both reassuring and alarming that, for all their ugliness and chaos, the physicality of big cities makes art richer and more emotionally resonant. There's hope yet that we'll mine beauty out of the cookie-cutter ugliness of modern urban architecture.
Amitabh Kumar's Message to Zero is on display at The Guild, Mumbai, till 29 June.
Dhruv Malhotra's Sleepers and Noida Soliloquy is on display at Chatterjee & Lal, Mumbai, till 4 May.
Politics
Prasada's induction will further wear away whatever's left of the Congress and the Gandhis in Uttar Pradesh, even if it does not yield dividends for the BJP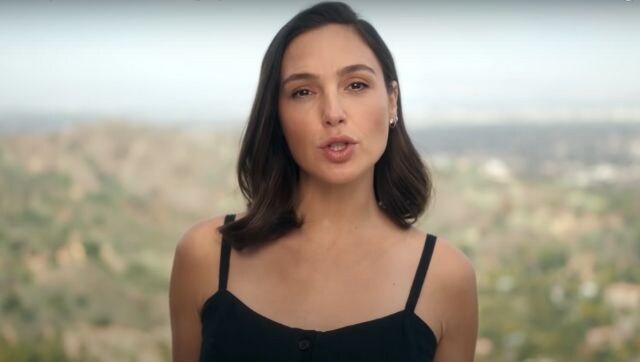 Entertainment
Even as the reality is hard to cope with, it brings back that one commodity that seems to be rapidly depleting from our lives – hope. And for that alone, may there be an encore.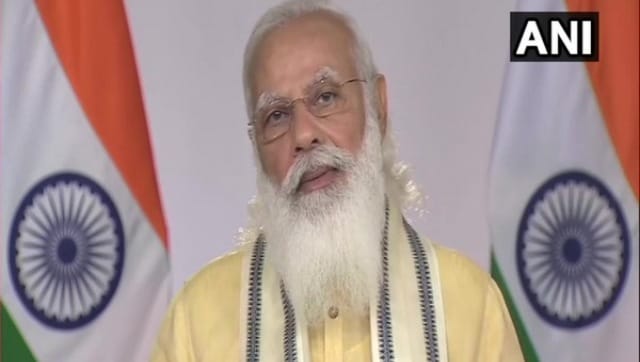 India
While the prime minister's address was no doubt a full-frontal political attack, it was in retaliation to sustained politics of slander