Anxiety and depression are commonplace today: Does society breed disorders and phobias?
While it may not be clear whether we really are in the midst of an anxiety epidemic or not, it is evident that anxiety is a serious mental health issue.
At first glance, Simran, a single woman in her late twenties, working in the area of business development at a senior executive level in a renowned firm, would seem to have it all. She is a graceful dancer, well read, and liked and respected by all her colleagues. Even though by all measures she's regarded a professional success, Simran suffers from social anxiety disorder (SAD) and most of the situations that trigger her anxiety are work-related: giving presentations, taking important calls, leading a team-discussion.
SAD is an anxiety disorder in which a person has unreasonable and excessive fear of social situations. Anxiety (intense nervousness) and self-consciousness arise from a fear of being closely watched, judged, and criticised by others. Simran is always afraid of making mistakes, looking bad, and she fears being embarrassed and humiliated in front of her colleagues.
SAD is just one example of a disorder listed under anxiety disorders, a category that includes SAD (or social phobia), GAD (generalised anxiety disorder), obsessive-compulsive disorder, panic disorder, specific phobias and PTSD (post-traumatic stress disorder). There are many people who call anxiety the disease of the 21st Century, and on a hearsay level, it isn't too difficult to understand why. We've all experienced anxiety — be it in the form of mild uneasiness or, in some situations, as an extreme, paralysing fear when it horribly feels as if the whole world has come crashing down on us. Anxiety is a part and parcel of everyday life having its evolutionary roots in the prehistoric times when our predecessors had to be in a state of constant alert to activate their fight or flight mechanism. But can we really say that humanity is grappling with an anxiety epidemic?
Anxiety affects nearly 25 percent of the Indian population. Harish Shetty, a psychiatrist, was reported as saying in The Times of India that one in every four Mumbaikars has stress or anxiety. Every fifth Indian suffers from an anxiety disorder. While these statistics are alarming, they aren't completely unbelievable. The weepy girlfriend, the nervous co-worker, the possessive spouse, the order-ridden mother-in-law or the irritated boss are commonplace examples of anxiety that we're all familiar with.
Reported anxiety levels have been on the rise since the end of the Second World War, and studies indicate that while diagnoses of anxiety disorders have fallen, symptoms of anxiety have increased (Walters et.al., 2012). There is ample evidence that anxiety disorders are the most prevalent mental health issues at a global level (Dowbiggin, 2009). But, why has anxiety become such an incredible feature of this modern world?
Twenge, in her research-study (2010), observed that in the 42-year period between 1960 and 2002, there was a significant rise in externality, which has been causally linked to the increasing rates of anxiety and depression. In fact, the shift was so great that the average young person in 2002 was more external than were 80 percent of young people in the 1960s. According to Twenge (2004), young people, on an average, are more oriented towards extrinsic goals than intrinsic goals. Extrinsic goals are those to do with material rewards and other people's judgments. They include goals of popularity, high income, status, and good looks. Intrinsic goals lean towards self-fulfillment and have to do with one's own development as a person without need to compare with other sources. The shift from intrinsic goals to extrinsic goals shows how we are adopting a culture of materialism that is transmitted to us via television and other media. People today, from the time of their birth, are exposed to advertisements and receive subliminal messages like happiness depends on possession of material goods, popularity and good looks.
According to Patricia Pearson, a Canadian journalist, the widespread symptoms of anxiety at the end of the 20th Century are due to a culture that celebrates the winner-takes-all competition, namely on college campuses, information industries and throughout the corporate business world. Generation Y has imbibed the message that there is "no shame in shamelessness" and thus, puts a premium on grabbing all the attention possible, thereby also activating critical fears of failure in innumerable people who temperamentally find it difficult to emulate the Donald Trumps of their world.
Even though our lives are easier and we may be economically more prosperous than before, families are smaller, the divorce rate is higher and people get married later in life. The advent of the internet and the rise of social media has changed the way individuals or groups of individuals interact with one another. We are more socially isolated from people, despite being connected to the whole world by technology. The focus is on money, fame and image, rather than on forging and maintaining close relationships. According to Bruce Levine in his Alternet piece, modern life makes us more susceptible to mental illness. Today, employees are disengaged from their jobs, students are debt-ridden, recent graduates are unemployed, and many struggle to cope with social isolation. There are increased feelings of helplessness, hopelessness, passivity, boredom, fear, isolation, and dehumanisation, all "culminating in a loss of autonomy and community-connectedness".
While it may not be clear whether we really are in the midst of an anxiety epidemic or not, it is evident that anxiety is a serious mental health issue. Yoga, meditation and relaxation techniques may help in counterbalancing anxiety, but in order to truly alleviate anxiety, one needs to begin with making healthier lifestyle choices. It is also important to remember that anxiety is altogether not a bad thing: when you're anxious about something, it shows that you care. So rather than stressing about anxiety and becoming more anxious, we should take matters in our own hands and devise our own ways of connecting with people in a better manner, and try adopting goals and outlooks that we know will make us happier in the long run.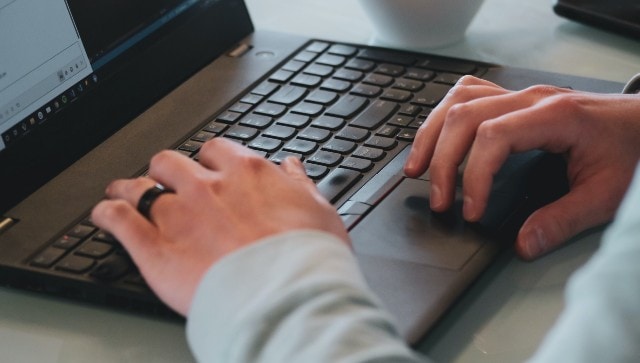 India
If candidates need to make changes in the choice of examination cities, then a fee of Rs 300 needs to be paid online.
World
On a grassy stretch of a Tel Aviv beachfront, three drones flew above shiny high-rises this week, propellers buzzing as they lowered down onto landing pads.
India
The JEE Advanced results will include details such as subject-wise marks, total mark cut-off, CRL rank, and so on.