Angelina's breast surgery possible in India, but there's a catch
So can we test in India and gain from the same treatment privilege that Jolie had? Yes, but there is a catch.
Hollywood actress Angelia Jolie's bold act of removing both her breasts to prevent cancer, and her subsequent decision to publicise that, has led to a sensational excitement among women across the world, including in India.
Her disclosure was immensely empowering to women on two counts: one, it spread awareness of cancer-prevention and two, reassured breast cancer patients who dread mastectomy for the fear of disfigurement and loss of sex appeal.
"If a hugely desired stunner like me can stay as sexy and as desired as before, you can do it too" seems to be Jolie's message. She said she would look the same except for some minor scars. But the life-affirming change for her is that her cancer risk has come down to less than five percent from a formidable 87 percent.
To recap, what Angelia Jolie did was test for a faulty gene (BRCA1) that raised her risk of breast and ovarian cancer. Her test was prompted by the fear that she might be genetically susceptible to breast and ovarian cancer because her mother died young of cancer. The test for the BRCA1 gene in her was positive and doctors told her that she indeed had a very high risk of contracting the illness. To prevent it, she underwent mastectomy (surgical removal of the breast).
Mastectomy is a routine procedure in breast cancer, but in Jolie's case she didn't wait for the cancer to manifest, and did the surgery to pre-empt it. In her message to women across the world, she advised them to find out their risks by doing the gene test and exercise the preventive options available to them.
Sounds like a breakthrough idea because breast cancer is the most common cancer in urban India and accounts for about 25 to 35 percent of the country's cancer burden in cities. In addition, the average age of breast cancer patients is also coming down from 50-70 years to 30-40 years. If there is a possibility of getting tested and acting early, it is certainly empowering and life-affirming.
The gene Jolie talked about was BRCA1 (breast cancer 1) and there is one more that makes women susceptible to breast and ovarian cancer - BRCA2 (breast cancer 2). If these genes are damaged (BRAC mutation), then you will be at risk of contracting breast and ovarian cancer.
However, such an anomaly accounts for only five to ten percent of breast cancers - don't get hyper anxious if your mother or somebody else in the family has had breast cancer. One can have a mutation in either one of the genes or both. Jolie had it only in one (BRCA1).
Several studies have shown that BRCA1 and BRCA2 mutations do exist in Indian cancer patients.Till 2003 there were no reports of Indian families with such mutations when this research detected nine cases in a controlled sample of 90 women which included ten breast cancer patients. Significantly,  a 2009 study in south Indian patients showed a BRCA mutation of 28 per cent, indicating that this test is indeed valuable for early prevention.
So can we test in India and gain from the same treatment privilege that Jolie had?
Surely yes.
The new generation labs do test for both BRCA1 and BRCA2 mutations. One can ask for a test for either of the genes or both. It's roughly about 60,000-plus for both and about 30, 000-plus for one. Compared to the prices in the US (US $3,000), it's much cheaper - roughly one-sixth; but according to available information, the tests can be done for about US $ 200.
So far so good.
The test is great and although it's expensive, it's available in India. Not bad.
But the real story is more sordid than what it appears to be in the US.
In the US, both the genes as well as the diagnosis are patented by a company called Myriad Genetics, which means that only labs licensed by Myriad, and NOBDOY ELSE can do the test. The implication is that for an illness of such fear and consequence, you cannot have a second test elsewhere or have a second opinion. In simple terms, it is like doing a diabetes test in the same lab and not being able to repeat it elsewhere to see if the diagnosis is correct.
This monopoly has led to a moral and legal battle in the US. In 2009, cancer patients supported by the American Civil Liberties Union went to a Federal Court in New York, which said the patents were invalid. An appeal court, however, overruled the decision and finally the case landed at the Supreme Court last month.
In other words, Myriad still has the patents which have been contested in the Supreme Court since mid-April.
Many of the judges hearing the case were clearly opposed to the patents awarded for "merely isolating a gene" while some were concerned that an adverse decision can impact future research. The Obama administration, hailed for health reforms in the country, curiously stayed neutral.
Reports indicate that the court might finally make a compromise ruling that will be against Myriad's BRCA gene patents, but still permit genes that are synthetsised (non-naturally occuring genes that are synthetically created). The US Trademark and Patent office has so far awarded 4000 human gene related patents which preclude a lot of gene-related research because a patent on a single gene can prevent research on several other genes.
For instance, Myriad argues that any gene with 15 nucleotides of the BRCA belongs to them. Apparently, the nucleotides appear in 689 genes related to various body functions including that of the brain and the heart. If Myriad wins the case, it can impact not only genetic research, but diagnosis and treatment of illnesses related to them as well. In America, about 40 percent of our genes don't belong to us, but to corporations.
In an article in Washington Post, two reputed academics argued that the case was a chance for the Supreme Court to rectify this "genetic injustice". They said the genes of the human genome, like other natural body parts, belonged to their owners, not to companies seeking to exploit monopolies.
"If the court allows these types of patents to stand, it will put the endeavors of openly researching, preventing and treating lethal diseases on a lower level of importance than a set of ill-conceived property rights," they said.
Fortunately in India, the BRCA genes are not patented and hence the tests are available exactly the way generic copies of non-patented or patent-expired drugs are available.
However, there is no protection against such patents in the future. The amended Indian patent law does have lacunae that permit such patents, mostly because it borrowed legal-language from developed countries and the patent office has signed MoUs with them.
Analysis by activist-researchers KM Gopakumar of Third World Network (TWN) and Visalakshi of (CENTAD) shows that the Indian patent office has indeed granted several patents on genes. The researchers are currently analysing suspected gene patents for follow up action
While encouraging women to future-proof their lives, Angelina Jolie although hasn't told us about these intrigues, she does make a reference to the cost and access.
"It has got to be a priority to ensure that more women can access gene testing and lifesaving preventive treatment, whatever their means and background, wherever they live. The cost of testing for BRCA1 and BRCA2, at more than $3,000 in the United States, remains an obstacle for many women," she wrote in her article.
So yet again, it is a case of access-to-treatment Vs profit-hungry Big Pharma.
It's high time that politicians and policy makers in India are aware of the complexities of this game. Supporting innovation in life sciences and biotechnology should not be at the cost of human lives. Had our politicians been careful at the time of amending the Patent Act, we would have been on a more certain wicket.
We are still not late. We should apply Angelia Jolie's principle of prophylactic mastectomy to our Patent Law.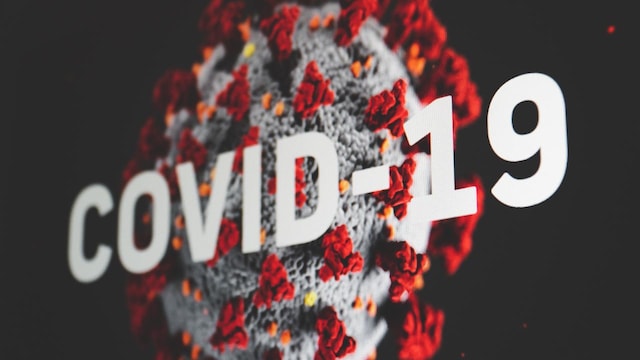 World
The WHO Hub for Pandemic and Epidemic Intelligence has been set up in Berlin and will begin operating later this year.
Entertainment
A massive 79 percent of respondents reported that COVID-19 had a negative impact on their mental health, with increased feelings of anxiety or depression.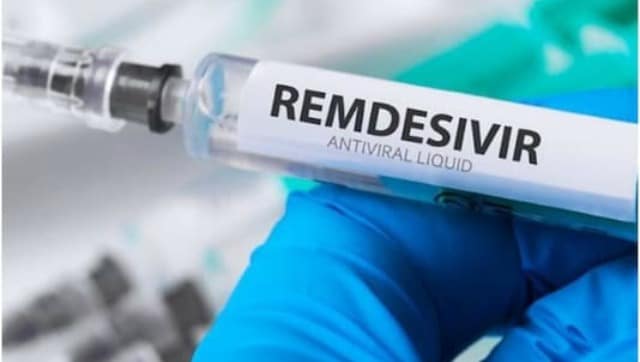 India
In an affidavit, the Centre said the DCGI has communicated to all state drugs controllers to take strict action against hoarding and black marketing of drugs like remdesivir