An Oral History of the COVID-19 Crisis: 'The pandemic has magnified pre-existing prejudices and problems'
This account is part of Firstpost's Oral History Project of the COVID-19 Crisis in India. The Oral History Project aims to be an ongoing compendium of individual experiences of the pandemic, with a focus on one significant day in our respondents' lives during this time.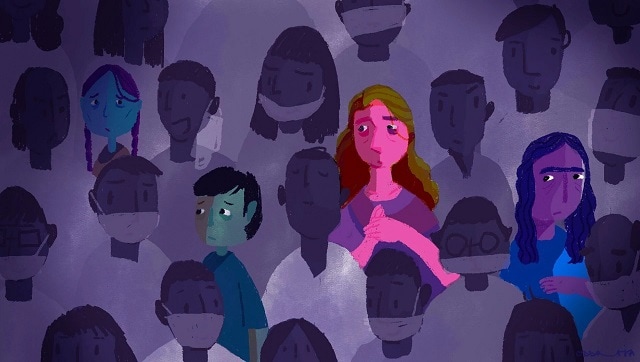 Sanyukta Saha is the founder and director of Aagaaz Theatre Trust, a Delhi-based repertory that engages with children and young adults across social and geographical boundaries through drama-based processes.
It was sometime in the month of May 2020 when lockdown restrictions in and around the Nizamuddin basti were at their peak; the area was made into a severe containment zone and we were in our second/third lockdown phase.
While I was not witnessing everything first hand, I was getting regular updates from the basti and was constantly in touch with everyone over telephone calls. There were terrible reports coming in of people not having access to toilets in the basti. There is one huge community toilet inside the basti but those who live far away from that area had no access to it. And anyone, be it women or children, were being beaten up had they even tried going out to use those toilets. There were no sanitary napkins available, there was a food shortage. So, despite having money one couldn't find the bare essentials to sustain themselves. At the same time, people were losing jobs. While for most of us outside, salaries were coming in even if we didn't show up at work, I don't know anyone in the basti who was getting paid then. They were losing jobs or not getting new jobs because they were from Nizamuddin and that situation persisted for a while.
The pandemic highlighted previously existing prejudices and problems in a rather magnified way. I remember there was this guy who had gotten into a fight which turned quite severe and he was taken away by the cops and they threatened him saying, "Hum tere upar 'love jihad' ka case laga denge (We will file a 'love jihad' case against you)." Then there would be frequent checks during the day of jumma as one can clearly see who they are because of the way they dress; they would be randomly stopped and questioned (mostly in a rude manner).
Read more from the Oral History Project here.
In the case of Nizamuddin, the year 2020 had brought in a lot of major changes. Of course, we saw the prejudice against the area take a high turn during the anti-CAA protests that was followed by the riots. I remember we'd set up a community library at the protest site in Nizamuddin where kids could come read, attend workshops etc. It was mostly the young boys and girls of Aagaaz' repertory who had taken the charge of the library and they would work closely with very young children of the neighbourhood — and in the process developed relationships that last till date. The library was vandalised and burnt to ashes once the lockdown was announced, something that happened across several protest sites in North-East Delhi.
And then came along the whole controversy around the Tablighi jamaat, which I believe was a new reason devised by the powers that be, to communalise the COVID-19
pandemic and to toxify a 700-year-old pluralistic culture. Looking at Nizamuddin through the lens of a ghetto is very difficult because geographically it is situated right at the centre of the city, and historically it has been a site of pluralistic culture, the place of the dargah. You see the way one can demonise Jamia or Seelampur, one can't do that to Nizamuddin. But, this time around, they were able to.
Personally though, the pandemic was a turning point, an eye-opener for me. While people in the basti were dealing with the pandemic in their own ways, I was in my gorgeous house a few kilometres away from Nizamuddin. I was reading reports on what was happening in the city, in the country at large — about people's plight and worries etc. In short, I had just this one kind of a grayscale gaze through which I was imagining the world outside including Nizamuddin. And during one of those days, I was on a call with some of these young women of the repertory and one of them told me, "Aaj kuch aaspas ke bachche aa gaye ghar par aur bolne lage 'Baji baji, khila do' (Today some kids from the nearby neighbourhoods came home and asked, 'Sister, sister, let's play)." These were the same kids with whom they had done the library project during the protests. And due to the lockdown restrictions, since they couldn't go out on the streets they were moving from one building to the other in their locality. Most of them live in cramped houses and hence it was quite likely that they got irritated staying at home all this while and when they knew there were these women who, a few months ago, had played some interesting games with them around theatre and creative writing, they found them easy targets and hence approached them.
While this experience helped break my grayscale, for those young women it brought in a ray of hope and change. And since then, we have now been working towards making this is a continuous thing and we are encouraging our repertory members to work with more children in the basti.
— As told to Suryasarathi Bhattacharya
Write to us with your COVID-19 pandemic and lockdown experiences for inclusion in the Oral History Project at firstculturefeatures@gmail.com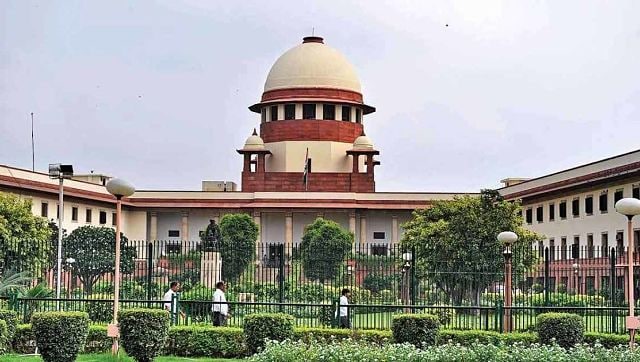 India
Stating that the likely future course of the COVID-19 pandemic must be taken into contemplation at the present time, the Supreme Court said that the task force will enable decision makers to have inputs which go beyond finding ad-hoc solutions to the present problems
Lifestyle
India recorded more than 4,00,000 new COVID-19 cases on Saturday, the first time daily infections topped that milestone.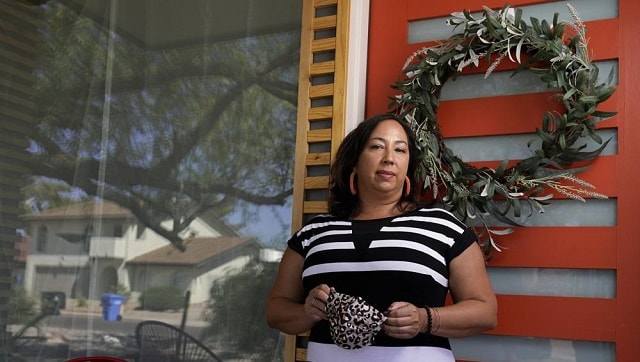 World
As we navigate these weeks that are unspooling a year after March, April and May 2020, memories from earlier in the COVID-19 crisis are popping up in people's social media feeds when throwbacks, reposts and commemorations crack open the digital time capsule of the pandemic before it's even over.