Jaya's cradle babies: A second chance or licence to abandon?
In a country where the story of baby Falak is sad but not uncommon, could Tamil Nadu's cradle baby scheme at least give little girls a second chance? Or is it just encouraging parents to abandon babies they don't want?
Remember Baby Falak? In a country where babies, especially girls are abandoned and killed every day, the story of the bruised and battered two-year-old girl is not really new or particularly shocking.
Now leave Baby Falak for a moment and travel with me across the country. To Tamil Nadu, which has one of the highest rates of female infanticide in the country.
Akshaya (no last name) is a student of Computer Engineering at the Annai Mathamma Engineering College. Next step, an M. Tech (Master's in Technology) degree. Her story seems similar to that of thousands of young, ambitious girls in the country. Except that she grew up in the SOS Children's Village in Tambaram, far away from Salem, where she was born. "We usually support our children till they complete their basic degree and then we encourage them to find employment. But in case of Akshaya, we are willing to support her further since she has done so well in her studies all along," says Nambi Varatharajan, Director of the SOS Children's Village.
Akshaya grew up as part of a family under the care of a foster mother in the SOS Children's Village. Ditto for Pavithra, Meera and Bhuvana, who are all now confident young women studying for their graduate degrees. They were all just a few months old when they were brought into the child welfare organization. They were from the first batch of fourteen babies of then Chief Minister J. Jayalalitha's 'cradle baby scheme', introduced in 1992 as a measure against the high rate of female infanticide in the district (over 3000 that came to light every year).
Under the scheme, vulnerable locations within major towns were identified – primary health centres, government hospitals, temples, orphanages - and cradles were placed there. The idea was to suggest to parents of newborn babies (read daughters) who did not want to keep their children that there was an option available to killing them at birth.
The scheme kicked off in Salem, which had among the worst sex ratios in the state and was immediately extended to four other districts: Madurai, Theni, Dharmapuri and Dindugal. In all, 188 such cradles were placed and according to sources in the Department of Social Welfare, the cradles have received 3813 babies (most of them girls) as of March 2011. The babies have then been sent to adoption agencies (or welfare centers, as in the case of the SOS Children's Village) approved by the state government, where they are legally placed for adoption within and outside the country.
Not everyone is a fan of this program though; the cradle baby scheme has come under a lot of criticism from social workers and activists in the state. Among them are accusations that the babies are neglected in the government centers and that there is no record of what happens to them once they are sent out for adoption. There has also been a suggestion that adoption agencies have proliferated in the state in the last two decades, hoping to profit from the steady arrival of babies. The strongest criticism however is the government is actively sanctioning the abandonment of infants, especially girls, by placing such cradles. A few years ago, there was even a petition filed in the Madras High Court to do away with the scheme, which claimed that these children had been "denied their fundamental right to live with their parents, drink mother's milk and grow up in their own culture and society."
The officer from the state Social Welfare Department counters this criticism hotly, "It is better than killing the girl child; rather than leaving her for dead, the parents voluntarily gave them up for adoption. In some cases, we have seen that even the biological parents cannot provide so much care and that quality of life to the child." A social worker from Karna Prayag Trust, one of the adoption agencies associated with the cradle baby scheme, echoes this sentiment; "All children have a right to live and this scheme has given thousands of children a life."
The government officials claim that the babies are given up for adoption only after obtaining the requisite clearances from the court (under the Juvenile Justice Act), and as part of the court orders, they are required to keep track of them for a minimum of five years after they are placed.
The numbers too tell a positive story. According to officials, sex ratios have improved significantly in the five districts since the 2001 census; Dharmapuri, which was the lowest at 826 (number of females for every 1000 males) now stands at 911 (according to the 2011 census) and Salem has increased from 851 to 917. Overall, the state has shown an improvement in the ratio, moving up from 942 to 946 in ten years.
Given this, five more districts - Cuddalore, Ariyalur, Perambulur, Vizhupuram and Thiruvannamalai - which have shown a negative trend in sex ratios since the 2001 census are now set to launch the program very soon.
Even if Akshaya does not know who her biological parents are (and from what Mr. Varatharajan says, does not care), she has found herself back near her birthplace Salem. That is where her engineering college is located. In a way, life has come full circle for her.
So, given the reality that many baby girls are going to be abandoned or killed anyway, what is better – being Falak or being Akshaya?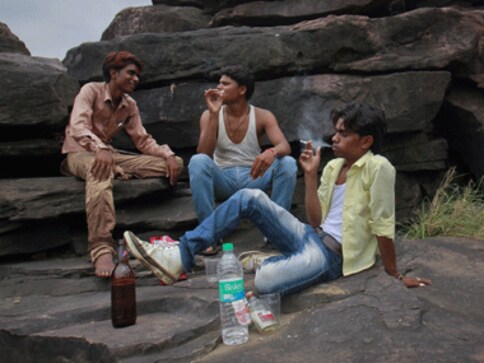 India
By 2030, Indians of working age will constitute 65 percent of the population and the world's largest labour market. A Tehelka essay explains why our youth dividend is a recipe for disaster.
Blogs
The BWF is trying its best to rope in technology to keep the sport abreast with other chic sports that rule the market.
Sports
We discuss the pros and the cons of hiring Australia Michael Nobbs as India's new hockey coach with two of India's former coaches, Joachim Carvalho and Vasudevan Baskaran.