Amitabh Bachchan calls for a tuberculosis-free India, admits he is a survivor
Bollywood superstar Amitabh Bachchan describes his struggle with the disease and how various governments are committed to ending TB in India
New Delhi: Severe spinal pain and exhaustion in the mornings marked the period before he was diagnosed with tuberculosis way back in 2000, Bollywood superstar Amitabh Bachchan said on Monday.
"I used to have a lot of spinal pain and I used to feel very exhausted in the mornings when I used to get up," Big B said during an interaction with media persons here ahead of World Tuberculosis Day that falls on March 24.
As the Indian government's brand ambassador for the "Call to Action for a TB-free India", Bachchan was attending a reception at the US embassy here that was aimed at keeping up the recent momentum behind collaborative efforts between the US and India in the fight to eradicate tuberculosis.
Bachchan said because of his condition at that time, which was just before the launch of the first edition of the TV show "Kaun Banega Crorepati", he was continuously in touch with his doctors.
"On a very routine test I was undergoing, like every three or every four months, through an MRI certain patches were detected in my spine and doctors then diagnosed that as tuberculosis," he said.
"Now it has become a little more sophisticated. PET scans are normally associated with cancer but now PET scans are used for detecting other infections and tuberculosis is one of them."
According to Bachchan, stigma and discrimination against people with tuberculosis can occur anywhere whether it be in the workplace, healthcare facilities, within the community, and even in people's own homes.
"The fear of discrimination prevents people from seeking timely help, making the disease harder to treat," he said.
"Being a TB survivor myself, I have a deep and more direct connect to the campaign. I hope I can help to spread awareness, and reduce the stigma associated with TB."
He is of the view that working together, TB can be eliminated just like polio was eradicated in India -- "through collective action to improve awareness, prevention and care".
Monday's programme at the US embassy included insights from and a short documentary on Deepti Chavan, a multi-drug resistant tuberculosis survivor and active patient advocate.
US Ambassador to India Richard Verma said that working with the Indian government and Indian partners, the US government has invested close to $100 million to prevent and control tuberculosis in India, and has helped to treat over 15 million people in the last 18 years.
"All of our work is inspired by and is entirely for the courageous survivors like those here today," he said.
"They are the reason why we are motivated to do all we can to reach every person with TB, cure those in need of treatment, and prevent new TB infections.
"Each of us has an important role in this fight to end TB under the leadership of the government of India. Working together and leveraging our combined capacities, we can win this fight," Verma said.
He also said that the US government, through the US Agency for International Development (USAID), the US Centers for Disease Control and Prevention (CDC), and the National Institutes of Health (NIH), was committed to ending tuberculosis in India.
IANS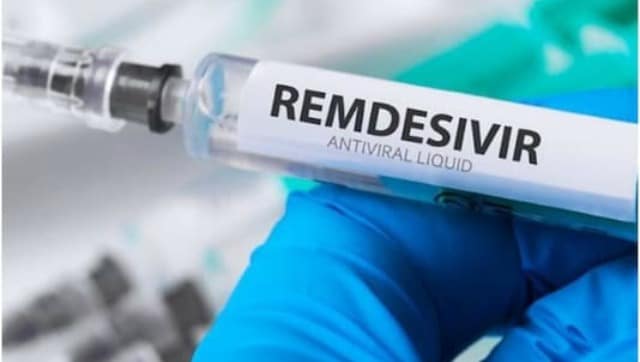 India
In an affidavit, the Centre said the DCGI has communicated to all state drugs controllers to take strict action against hoarding and black marketing of drugs like remdesivir
India
The doctors' body said for the last 20 days, it has been insisting on a complete and well-planned national lockdown, but the Centre has refused to implement it
Sports
WHO said certain safety decisions regarding athletes, spectators and the Olympic village and venues could only be taken closer to the Games, which are due to open on 23 July.