Amid TM Krishna-MS Subbulakshmi row, these are the questions that really deserve attention
Amid the dialogue over TM Krishna's comments regarding MS Subbulakshmi, the devadasi culture came under the spotlight once again, after several decades.
Editor's note: After TM Krishna's comments with respect to MS Subbulakshmi recently triggered a debate (Krishna had said that MS distanced herself from her devadasi roots and 'Brahminised' herself to gain greater acceptance), noted danseuse Nrithya Pilla wrote a column for a news portal that put the spotlight on an overlooked issue — the contribution of the devadasi community to the cultural heritage of India, especially the dance-music space. Pillai received a range of reactions to her thinkpiece, including some 'privileged' voices that wished to negate the socio-political struggles of the community. This is her response.  
Is the Carnatic music and Bharatanatyam kutcheri space an inclusive one?
Yes, we could say so. The dance-music scene hosts a vast array of artistes, hailing from diverse backgrounds.
There are, for instance, a plethora of artistes from foreign lands, driven by their passion for "Indian Culture". I know quite a few of them by name. Then there are the numerous NRIs and their children who probably want to be an integral part of the fabric of the fabled "Indian Culture". I wouldn't be wrong in saying that they're given a red carpet welcome, thanks to the dollars the sabhas can then rake in — both through rasikas and artistes who can make handsome donations.  Many of these artistes quickly establish a rapport (with the people who matter), networking with efficacy to work their way up the hierarchy, performing at sabhas of repute within a short span of time.
Then there are the occasional artistes from other religious backgrounds (the Carnatic world is an all-Hindu domain made up of silk saris, pattu veshtis, jubbas, jasmine flowers — not to forget gold and glittering diamonds). We have embarked on a very liberal phase where one's sexuality and gender doesn't matter as much as it used to as in the days gone by. We have transgender dancers, some of whom have received wondrous acclaim and wide appreciation. We have scores of gay men dancing — sometimes, sexuality is not a matter that one proclaims, but no one is ever questioned or badgered about it. Men are as much a part of the art of Bharatanatyam, once an exclusive female domain.
There are these unspoken rules where one's private life is not scrutinised, nor is the nitty-gritty of one's consensual affairs inquired into. Chatter may make its way around the famed canteens of the sabhas, but it doesn't affect one's life as an artiste, nor does it serve as an impediment to success.
Amid this permissiveness — why are there no (or very few) hereditary artistes from the devadasi and nattuvanar parampara?
This was a question I raised through an article I wrote for an online news portal, after the heated debates on news and social media over the legendary singer MS Subbulakshmi (and whether or not she had 'Brahminised' herself, as vocalist TM Krishna said at a recent event). My column was appreciated by many — I was told that someone from my community was standing up for themselves for the first time, probably after the doyen Balamma.
Amid this dialogue, the devadasi culture came under the spotlight once again, after several decades.
(From the response to my piece) I came to the conclusion that the devadasis and isaivellalars are spoken about with great reverence for being "custodians of art" who imparted their knowledge to whomsoever came seeking it; the latter now hold the same art as their fiefdom. Today, the devadasis and isaivellalars are spoken about as though they are a species on the brink of extinction or found at exotic zoos! They are quoted as having said this or that in the distant past and are fabled as having possessed great zeal and knowledge of the art.
Their art was and still is good enough; that everyone wants a part of those rare javalis and varnams of the Quartet, especially in recent times, is proof enough. Some want to squat in erotic positions and do ashtapadis, padams and javalis in gay abandon in the second half of the margam they present. The avid sabha-goer of course appreciates all the srungaram-laden seduction. Let's not forget the fashionable costumes — no davani costumes for the dancers these days; being sexy and sensuous is very cool. I believe the hereditary dancers were indeed judged too harshly.
Coming to this community of dancers and musicians and their great feats in the arts —
Did you know Balamma was the only dancer who charged the Madras Music Academy to perform in a kutcheri there?
Did you know Padma Shri Vazhuvoor Ramiah Pillai was the first to include Bharathiar songs in the Bharatanatyam repertoire when the freedom struggle was at its zenith ?
Did you know that the nattuvanars could sing, do the nattuvangam (play the cymbals and recite jathis), sometimes even play the mrudhangam — besides being adept at choreography and creating new dance compositions?
Such trivia might lead us to think that their progeny could not be anything but good at the arts.
Luckily for the periyamelam artistes, their art is predominantly dominated by their own clan even though there is such a lack of remuneration and want of opportunities. They go as asthana vidwans to temples far and near, they play the occasional sabha kutcheris and they are often heard (or not, amid all the din) at marriage halls.
These are some of the responses I received after my article raised some important questions.
These were the questions:
Why is it that we have only a handful of artistes, especially in the dance-music scenario, from these hereditary families? And if there are a few, why do they not get recognition or opportunities like their counterparts from other backgrounds? I also happened to question the way social reforms were conducted, further victimising and alienating the women who were already victims of transitional patriarchy, of powerful and wealthy men. I also asked as to what was the need for them to stop the dancing and the music the community was famed for, when stopping the men from their polygamous and amorous relationships could have sufficed.
These again, were some of the responses I received. I believe they came from voices of privilege and not just from Brahmins:
"Some want us to believe that the community doesn't want to dance and sing, so they have vanished from the scene or better still, been vanquished."
These kind of retorts wanted to completely not address the case of the isaivellalars and also want us to believe that the dance-music world has no problems with the hereditary artistes; that all is well.
Some said we (the community) were given the benefit of MBC (Most Backward Class) reservation, we resorted to other livelihoods and are now well-heeled and highly educated, holding various good offices. Some even went so far as quoting the example of a big family that is part of Tamil Nadu politics (who are isaivellalars). Perhaps they felt as though the social injustice meted out to a community was justified by the community's present day socio-economic status. Can there be a comparison between a disenfranchised community with a great art form and one that had to start afresh, giving up on the arts and becoming an emergent community with book-taught education and no art to call its own?
Another common retort was "talent will be recognised no matter what" and that if indeed artistes from the hereditary community in the present had the same kind of "vidwat", they would be recognised and respected. I cannot but agree if you asked me whether they were taking a dig at the "talent" and "knowledge" of hereditary artistes.
There is one 'favourite' retort I got that I'd like to mention:
A few commentators actually made it look as though I actually subscribed to the 'dasi culture' — that I wanted to go back in time and get back to how things were. I would like to say that this idea of the culture is itself misconstrued and severely twisted. I was told that dasi culture will (and had) lead to sexual exploitation, hence it was done away with. This is exactly the kind of morally sermonising approach that puts an entire community down and keep us locked up within — where we have been locked for decades. The isaivellalars have been in denial about belonging to the exotic zoos that the sabha elites put us in. Thanks to the treatment meted out and the frequent moral shaming, so many (of us) want no part of belonging to the community. There is no pride about who and what they are, there is such fear about the arts… a sense of shame and a dire need to hide one's history, ancestry.
And now I come to the so-called 'million dollar' question that I needed to ask, the question that has led me into keying this entire article out:
Is there no sexual exploitation in the arts, now that the community has been put away? What was the mysterious case that led to the resignation of the secretary of one of Chennai's most powerful dance and music organisations? How do most of the awards and opportunities work? Leave alone the exploitation of the powerless, what about the consensual barter and exchange of favours that is very rampant in the spheres of dance and music? Most importantly, why are these matters never, ever discussed? Is everything run fair and square? If not, how about we bring about some legislation to cure the situation — prohibit the present custodians to stop performing art? I am sure even the mere suggestion of it makes me seem like a fool. But then the Devadasi Act has never been repealed and it is still a criminal offence to dance and sing within a temple precinct. I wish to bring this to the notice of every dancer and musician there is.
I also believe the right steps and measures haven't been taken even after very relevant questions have been raised ever so often. I only observe more browbeating and beating around the bush, more talk about communal pride and that I think is because most artistes seem to be in their comfort zones with those who are at the helm of affairs in the world of the arts. They get their opportunities and their recognition, why even bother about it then?
Incidentally, around the same time Kalakshetra was 'sanitising' Bharatanatyam — much to Padma Vibhushan T Balasaraswati's distress — there was a group of eminent personalities signing the first charter of the Madras Music Academy. It included a resolution to have the devadasis and hereditary dancing women perform at the Music Academy, which went against the grain of the very act that abolished the devadasi system. We need to ponder and reflect as to whether we have moved forward or partially backward after the very progressive first charter of the Madras Music Academy. And as an educated, liberated and well-read woman — who incidentally happens to be  from the isaivellalar community, my motive is to remove at least  some of the whitewash in our history and have more fitting responses  and exposes in the near future.
Nrithya Pillai is a dancer from the isaivellalar community and has many ancestors among the greats of dance and music. Incidentally, her great-grandfather Vazhuvoor Natarajasundaram Pillai (from the Vazhuvoor lineage) was an accomplished accompanying mrudhangam vidwan to MS Subbulakshmi, prior to the (now much debated) metamorphosis that marriage to a Brahmin brought about in her life.
also read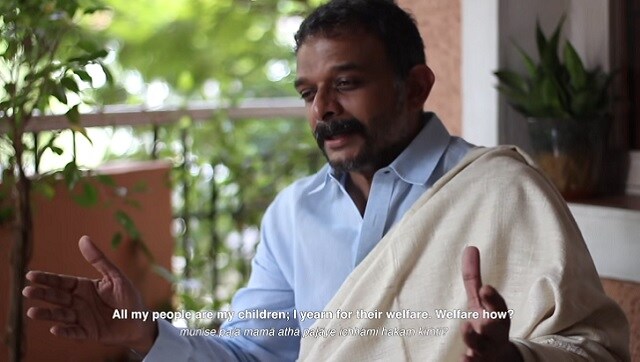 Arts & Culture
In the stunning Edict Project, TM Krishna has sung the lines that Ashoka engraved in rock and pillar millennia ago.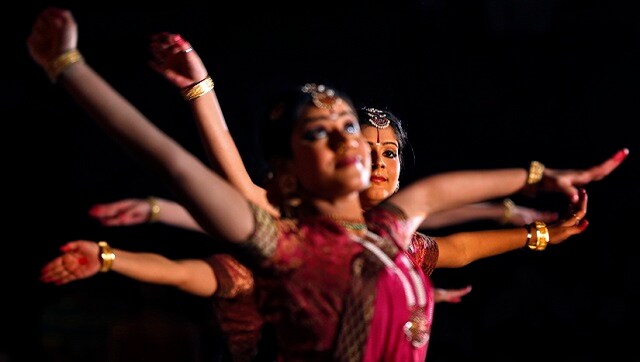 Arts & Culture
The hope ultimately is that Indian classical dance rejects the epistemic violence which has been at the heart of its creation and propagation thus far.
Entertainment
Singer TM Krishna said it was tragic that MS Subbulakshmi had to distance herself from her roots in order to turn herself into "the ideal Brahmin woman" and gain wider acceptance