All others are dancers, she is the dance: A tribute to Mrinalini Sarabhai
Mrinalini Sarabhai exuded confidence acquired through expertise; she gave Bharatanatyam a space in Gujarat and thus, the dance form became pan Indian.
By Devika VR
Mrinalini Sarabhai, a legendary classical dancer and Padma Bhushan recipient, passed away on Thursday at her home in Ahmedabad. She was 97.
"It is the powerful movement that makes me feel nice," Mrinalini Sarabhai had told me when I interviewed her in 1979. After that, every time she came to Chennai (Madras of yore) there was always a meeting, and of course the visit to Ahmedabad and conversations at Natarani, the performance space she created in that city. "I like to choreograph strong, sweeping, powerful movements and stretched hand that stretches and far beyond," she had said.
Powerful she was. Everyone was overawed by her presence. She demonstrated what she meant by power. In her hand the alapadma mudra became a lotus larger than life.
The grand dame of South Indian dance in North India (if you can call Gujarat that) felt most at home in Madras. She loved the big red brick house on Gilchrist Avenue that she grew up in.
Mrinalini came from a family of famous personalities, with her own mother Ammu Swaminadhan having been a freedom fighter, and younger sister Lakshmi Sehgal becoming the (beautiful) commander of Subhash Chandra Bose's Indian National Army. Her siblings all went on to assume important roles on the national scene. Mrinalini herself married Vikram Sarabhai, one of the pioneering institution builders of science in India. He belonged to the first family of Ahmedabad's textile tycoons.
She was given the freedom to live her dream and she dreamt of dance. As a little girl she went to the Pandanallur village house of her guru Meenakshisundaram Pillai to learn Bharathanatyam in a gurukula atmosphere. She remembered her guru affectionately as "Thattha". She later studied with Ellappa of Kanchipuram and some padams and abhinaya from the last of the devadasis, Mylapore Gowri Ammal, and from Chokkalingam Pillai.
She then went to school at Shanthiniketan while Rabindranath Tagore was at the institution. In Java she danced with the royalty of Jakarta and in New York did a course on acting and theater technique. She then went over to Kerala to learn Kathakali, gaining a total theater personality.
She told me she had trouble getting students after establishing the performing arts academy Darpana in 1949. Her husband, she recalled, went to some homes and requested them to send girls to learn from her. Darpana, of course, grew enormous, with Bharathanatyam, Kuchipudi, Kathakali and folk art forms taught and researched and craft oriented forms like puppetry promoted. Artists from all over the world came to the school she founded and she became a high priestess of dance in India; the other being Rukminidevi Arundale. If Rukminidevi was "Athai" (aunt) to her students, Mrinalini became "Amma" (mother) to her students.
I had asked her when we met that if form was worship why then was there so much shringara in it. Her answer was simple. "Ancient Hindu civilisation was a free one. Life was for living and then to be given up. This is one reason why there are erotic sculptures on temple walls. Young girls should be made to understand that all these worldly desires have got to be satisfied first to experience divinity. Let them not confuse these padams with reality. Art has to exaggerate. A study of shringara is necessary to understand the panorama of existence."
I provoked her: "And if the art form is worship, why do you perform?"
Mrinalini's eyes twinkled. "For the same reason that I write, teach, or, for that matter, learnt the art form. The joy I have is the kind one shares. An audience is necessary not only for the elevation of physical standards but for intellectual facility also."
Mrinalini's straight frame and glowing deep eyes exuded confidence. Confidence acquired through expertise and knowledge. She gave Bharathanatyam a space in Gujarat and by this means, the dance form became pan Indian.
As one recalls the breadth of her vision and achievement in art, one cannot help recalling what has been said of Mrinalini: "All others are dancers, she is the dance."
The author is a cultural commentator and founder The Aseema Trust, Chennai.
Find latest and upcoming tech gadgets online on Tech2 Gadgets. Get technology news, gadgets reviews & ratings. Popular gadgets including laptop, tablet and mobile specifications, features, prices, comparison.
Lifestyle
Every Friday, we'll bring you a curated list of online experiences — performances, talks, tours, screenings — to mark on your weekly calendar.
Lifestyle
The Black Lives Matter movement must spark a reckoning within the diaspora Indian classical dance world with its own race and caste issues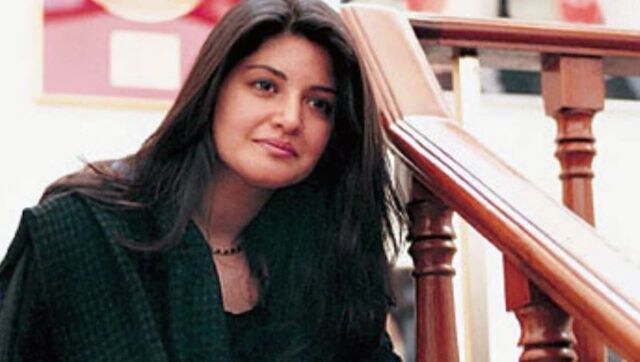 Entertainment
Nazia Hassan appeared on Bollywood's radar for the first time through Feroz Khan's unremarkable action film Qurbani (1980).