After Yesterday: A search for home, hope and love in Appadurai Muttulingam's translated short stories
A decade after Appadurai Muttulingam's last collection of short stories in English comes After Yesterday and Other Stories, translated from Tamil by Padma Narayanan
Appadurai Muttulingam, a Tamil writer currently based in Canada, is widely read and feted. Born in Kokuvil, Sri Lanka, he has penned eleven short story collections, six essay collections, two interview collections and two novels. And yet the English reader has had access to only one of his books – a collection of shorts titled Inauspicious Times, published in 2008.
Until now. A decade after that collection comes After Yesterday and Other Stories, translated from Tamil by Padma Narayanan. Published by Delhi-based Ratna Books, an imprint of Ratna Sagar, the collection is part of a series of well-produced and translated works from various languages into English. Other books from the imprint include Echoes of a Veena — stories of Chudamani (translated by Prabha Sridevan) and On a River Bank by Madhavan (both from Tamil); A Faceless Evening by Gangadhar Gadgil, translated from Marathi by Keerti Ramachandra, and The Sixth Finger (A Novel) by Malayatoor Ramakrishnan, translated from Malayalam by Prema Jayakumar.
This effort from Ratna also showcases just how behind-the-schedule the mainstream publishing industry has been in championing some of the best voices of a generation, to the world at large. After all, translation into English is not an acknowledgment of a writer's greatness; writers like Muttulingam are deeply admired and their greatness has long been established. But what translation offers is a passage into a wider space, from where works may be translated to other languages as well, bringing these wise, funny and sharp stories to more readers. Particularly for a collection like After Yesterday, which must find more resonance today among the various diaspora and refugees spread across the globe, for the audacity of the hope some of its stories carry and the deep, poignant questions it provokes in us without being thunderous in volume.
The stories in this collection are refreshing especially because there isn't seemingly a theme that binds them together, showcasing yet again that a collection of shorts may be just that. You don't have to cajole the reader with a theme. However, when I read them all, I realised that there was perhaps a running theme after all: one that hasn't been forced upon it by an editorial compulsion. It is the theme that seems natural to the collection – the idea and search for home, or a connection to it at least.
Like life itself, his stories move past tragedies. The stories in this collection are seemingly simple and just when you think you've figured them out, they spring a surprise on you. Sometimes it isn't the protagonist, but a character in the periphery like in Use Your Brains! But sneak up on you they do. The story features a mother and daughter, refugees in Canada, who bring their respective male friends home secretly, at the same time.
Mama and I were isotopes of the same element; substances with the same qualities but of different weights!
There's humour, like in the very first story of the collection, Unexpected, in which the protagonist is trying to send a parcel from Sierra Leone to Ceylon. As he's talking to the postman, a colleague of our hero arrives and says something to the man in charge of the post office.
I butted in and asked my friend, 'What did you tell him?'
He had informed the postmaster that I was a senior officer and some consideration should be shown to me. I asked him what the postmaster had said in reply.
'Even a king has to bend while throwing up,' was the answer.
There's casual cruelty in Pilgrimage that is almost numbing, and stories with protagonists from cultures far removed from ours, like Dilemma and The Five-legged Man, and yet all of these stories feel like the parts of a whole.
There's pain devoid of pity but with a certain wryness, as in the story Son of a Chameleon, where guards at the border of Greece are debating if they must jail the immigrant who has gone from country to country before getting into the Turkish mafia, or send him back to his country or just kill him. The story provokes with its sly ending.
Any decision that might they arrive at was acceptable to him. Pitiable souls! They had only one country to call their own. But all the countries in the entire world were his.
There's whimsy in stories like Rat face, where the author imagines a future where gender is fluid, and that is the norm, and Gravity Tax where yes, as the name suggests, people are taxed for gravity.
But there are pauses of poignancy between these stories. Perhaps so that we can steady ourselves from the punch that stories like The Good Earth deliver. The echo of this punch has been a presence in my life ever since I first read it. Especially as someone from Tamil Nadu, who visited Jaffna last year and saw what war can do to people.
As someone who speaks, reads and writes Tamil, that connection opens up several conversations with other Tamilians. It is always my first connection to home, wherever I am. Like in a café in a different corner of the world, whereupon seeing me a man, whose skin colour is the same as mine, strikes up a conversation. When I speak in Tamil and tell him I was at the Nallur Temple and it was splendid to see the Maviddapuram Murugan Temple under renovation, tears flow copiously out of his eyes. He doesn't stop them. He doesn't look sad but just keeps on wiping them away until they stop. He whips his phone out and shows me a photo with his erstwhile leader and tells me how he escaped, as a 14-year-old having received a bullet to his leg, through various counties and reached where he was. He was in his 40s and hadn't seen his mother since. All across Jaffna too, I heard stories of mothers and sons separated by decades, continents, life and death.
Muttulingam's The Good Earth filters the agony of all those living and dead even as the war looms over their lives, and distills it into a story of a 40-something erstwhile freedom fighter, Seelan, whose parents finally find him after decades, while they live 'comfortable' lives in Canada as immigrants having left Sri Lanka. The dissonance he feels, the questions that hit him hard (who was he fighting the war for, if his parents were living in peace here?), the hunt for a land of his own… all in a tone that is not fussy but taut, almost to the point of being too simple, make this story captivating. Seelan is ashamed of his parents and leaves home only to be found in a frozen lake.
'He finally had a piece of land that truly belonged to him,' Muttulingam writes, in what feels like a rebuke of the world at large, referring to the place where Seelan had been laid to rest.
Haunting as this story is, the collection more than makes up for the gloom with stories filled with hope or 'happy endings' that are audacious. The protagonists of Refugee Girl, The Girl on the Train, and The American Girl, Tomorrow dare to love and do something life-affirming despite the atrocities of war and life itself.
If war and its aftermath are hell, the love in the lives of people it ravages, is the antidote.
Find latest and upcoming tech gadgets online on Tech2 Gadgets. Get technology news, gadgets reviews & ratings. Popular gadgets including laptop, tablet and mobile specifications, features, prices, comparison.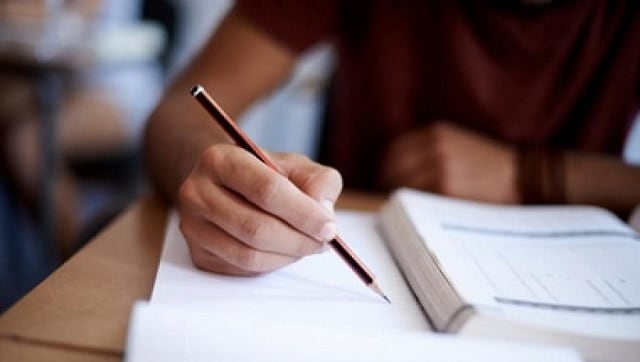 India
Tamil Nadu NEET Counselling 2020 | The counselling process will start by filling 7.5 percent seats reserved for NEET-qualified government school students
Lifestyle
The virtual presentation also included a citation by Ashutosh Gowariker, reading of Akhtar's poems where he was accompanied by Tisca Chopra, and a conversation with Anil Dharker.
Sports
Up to 4,000 people can return to outdoor sports stadiums in parts of England classified as at low risk from Covid-19 from 2 December, a decision that affects football, rugby, horse racing and other sports.