Aashayein Global Concert 2020: 'Students for students' event goes bigger with a virtual edition in light of COVID-19
Over 100 performers from across the world — including from Taiwan, Singapore, the US and of course India — were part of the line-up.
The coronavirus
pandemic has changed the contours of the world as we know it, but within this new normal too those with a will are finding a way to continue with worthwhile causes. When Eesha Bodapati, Sriya Bodapati, Prisha Mangat, and Vihaan Mangat — friends and students who have been organising the Aashayein concert annually to raise funds for the under-resourced, while sharing their love for music with a dedicated audience — were faced with the question of how to plan their event this year, the answer was clear: go digital.
In crisis there's opportunity. The Aashayein team had made a splash with their 2019 concert, in aid of the Delhi-based NGO Music Basti. But as they planned their concert in the midst of the COVID-19
era, unfettered by the requirements of staging an event at a single physical location, they went big. Aashayein's "Global Concert 2020" was the result.
Over 100 performers from across the world — including from Taiwan, Singapore, the US and of course India — were part of the line-up. The University of Pennsylvania's popular a capella group, Penn Masala, participated in the Aashayein concert, as did students associated with Magic Basti. The Global Concert 2020 was streamed live on YouTube on 7 November.
The Aashayein team noted that organising the concert was "a challenging yet amazing experience". Giving a glimpse of the kind of planning involved in executing an event of this nature, the team said, "We had to figure how to communicate with about 100 performers, all from around the world, with conflicting schedules. Organising rehearsals was difficult due to the different time zones and the varied commitments our participants had. However, all of our performers were incredibly cooperative and understanding, some willing to wake up at 5 am just to attend rehearsals! We also faced issues with the recording quality as some people had professional equipment while others did not, but we were able to overcome these with cooperation from our performers and everyone working extremely hard."
Aashayein's Global Concert 2020 featured a mix of Indian and Western music, completely arranged and performed by the artists themselves. For the theme this year, Eesha, Sriya, Prisha and Vihaan chose "building community through song". "In a situation where we can't physically be together, we hope that Aashayein helps create a global community through our concert who are united by their love for music and passion for the cause that we stand for," their mission statement for the event noted.
The concert itself wasn't the only thing the Aashayein team scaled up this year. They also expanded on the organisations/groups they worked with. These included "Enabling Leadership", a for-purpose, non-profit organisation that helps under-resourced children build important skills such as resilience and leadership, through different media. "Their programmes are carefully designed to enable children to collaborate, reflect on and collect first-hand experiences and learnings from the classroom and/or playground in their real lives," the Aashayein team observed on their website. "Given the COVID-19
pandemic, these skills [have] become more important than ever and we hope to be able to reach out to these children in these critical years for their development."
Build Maya (which uses the pedagogy of play to instill skills in students), Just For Kicks (which leverages the power of football to hone skills such as teamwork and leadership), and Music Basti, were the other organisations the Aashayein team tied up with.
The Global Concert 2020 and its associated causes invited wide ranging support from several celebrities, among them Hardik Pandya, Priyanka Chopra, Suryakumar Yadav, Ishan Kishan, Rahul Chahar, John Abraham, Sadaf Hussain, Shipra Khanna, Saurav Ghosal, Pooja Dhingra, Ranveer Singh, SlowCheeta, Dipika Pallikal Karthik and Dinesh Karthik, Vishal Dadlani, Arjun Kanungo, Vicky Kaushal, Aditi Chauhan, Janhvi Kapoor and Kamakshi Khanna.
Visit the Aashayein website for more information. Stream their Global Concert 2020 here.
Find latest and upcoming tech gadgets online on Tech2 Gadgets. Get technology news, gadgets reviews & ratings. Popular gadgets including laptop, tablet and mobile specifications, features, prices, comparison.
Lifestyle
The virtual presentation also included a citation by Ashutosh Gowariker, reading of Akhtar's poems where he was accompanied by Tisca Chopra, and a conversation with Anil Dharker.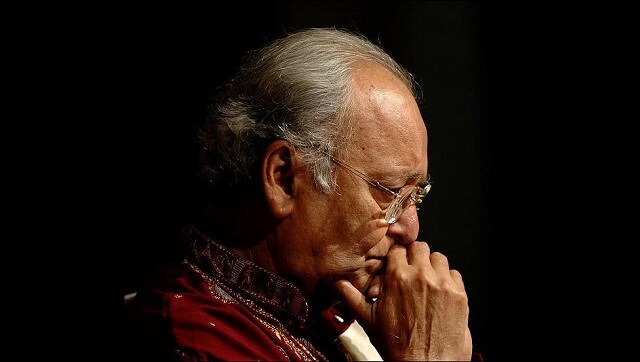 Entertainment
Mr Chatterjee's meditation on his own mortality unsettled audiences, but he assuaged them, "Death is inevitable, but we need to know that it is possible to at least enjoy life while we have it."
Arts & Culture
On a rooftop, it is possible to convince yourself that not everything has changed since the pandemic: it's still possible to spend time with family outdoors, to play the odd game of cricket, to meet friends and relatives.