Aaj Tak's agnipariksha for Smriti Irani: 'Filmi' women need to prove their worth
For an average Indian misogynist, Union Minister Smriti Irani becomes easy to sexualise because of her age and her past as a model and television actor.
Roughly a week after the Narendra Modi and company completed one year in government, news channel Aaj Tak came up with an idea that would skyrocket its TRPs. And it was a trial of the government by the media and the public, combined. Leaving little to the imagination, they even named it 'Pariksha' (test). Now, who would sign up for such a pariksha? Obviously not Narendra Modi himself, who is not quite known to like the idea of questions themselves. Then, would it be finance minister Arun Jaitley who has failed to start fireworks for the country's economy? Could it be home minister Rajnath Singh, known to be one of Modi's chosen few? Or will it be Sushma Swaraj, a tough talking veteran, who is no stranger to debates if her bristling Parliament avatar is anything to go by? Aaj Tak managed to get none of them, or lets put it this way, none of these people would turn themselves in to face questions from the media and the public in an event that will be televised live.
So it was HRD minister Smriti Irani, who decided to face the camera and the people. And was faced with the following question: "Narendra Modi ne sabse kam umar ki mantri banaya apko-HRD jaise bada portfolio diya. Aur degree ka bhi vivaad hai- aap graduate ya under-graduate hai...Lekin kya khubi lagi aap mein? Kya vajay thi?"
("Narendra Modi handed you the Human Resource Department Ministry-which is a big portfolio, despite you being the youngest minister and then's there's the dispute regarding your educational certificates as well. What was the reason of him appointing you as the HRD Minister? What did he like in you?")
Irani perhaps is one of the few ministers in Modi's entourage who has relentlessly given interviews to almost every news channel in the country and at times even more than once. Controversies have always tailed her but Irani has mostly been always ready with an answer. Who better than her then to participate in a live spin off on the prime time television debate? Given that the government hasn't quite lived up to it's hype, it was apparent that Irani would be asked a few uncomfortable questions. Yet, she decided to make the appearance.
The show panned out with the anchors - Aaj Tak editor Ashok Singhal and a female anchor Anjana Kashyap - playing the bad cop to the hilt and Irani, as a result, looking like the good cop. The anchor-cum-interviewers were shrill, irritable and often didn't let Irani complete her answers. Things were anyway going downhill since the beginning of the show with much howling, screaming and unfinished answers floating around. It hit rock bottom when Singhal asked Irani the question about Modi's interest in her.
If Singhal's question was meant to be a deliberate insinuation, it most definitely was a wily attempt to try to publicly insult the minister, not on the basis of her merit but on the basis of his own assumptions about her talents. However, Singhal, in the video is seen protesting and saying that he didn't intend to make any reference to her gender. Going by his own admission then, the 'what did he like in you bit' was a subconscious utterance. In which case, it is perhaps even more disconcerting. Irani may have not missed the dramatic potential of Singhal's question and used it to corner him, but in her dramatic extreme too, she was frightfully correct.
She addressed the women in the audience and said, "I hope you heard what Mr Singhal said here. If I get what he is insinuating, then it is shameful. I refute the suggestion."  She was not wrong in making Singhal's attack on her seem like his opinion on women in general. And that is because Singhal's allegation is rooted in a old, moth-eaten belief that the only way women can do well in professions traditionally associated with men, is through the virtue of her beauty.
For an average Indian misogynist, Irani becomes easy to sexualise because of her age and her past as a model and television actor. The bias against her is a noxious mix of the several unflattering assumptions a section of Indians confidently makes about women in films and women in politics. The rage against Irani is mostly driven by a moral universe straight out of a Madhur Bhandarkar film. If one was to compare the criticism Irani has faced compared to the other women in her cabinet - Sushma Swaraj, Maneka Gandhi or even Uma Bharti - it becomes evident that her tryst in the world of glamour seems to have convinced people that she is particularly incapable of shouldering the responsibilities she has been given.
While we have had actresses who have turned politicians at the Centre, before Irani, not anyone in the recent times had been endowed with as much power as Irani. From Hema Malini to Jaya Prada, they have mostly been insignificant voices in the political cacophony. Irani, on the other hand, is anything but.
The contrast in the reaction becomes pronounced if you were to consider the fact that Maneka Gandhi, according to her nomination papers, too has just cleared her ISC and hasn't studied further. She handles the important women and child development ministry and not much has been heard about whether or not her education justifies her position. Water resources minister Uma Bharti has studied only up to the sixth standard. However, neither Bharti nor the government came under fire for the portfolio she was given to manage. The selective outrage against Irani, therefore, is a sickening reminder of the misogynistic stereotypes that we have allowed to thrive.
Had you been confused as to why, Smriti Irani specifically had been brought in to give a 'pariksha' on a news channel, Singhal's comment made it very clear. On a scale of zero to Kamaal R Khan, how unfortunate is the fact that Smriti ki Pariksha and Agnirapariksha from our mythology aren't very different in their sentiments? Very.
Find latest and upcoming tech gadgets online on Tech2 Gadgets. Get technology news, gadgets reviews & ratings. Popular gadgets including laptop, tablet and mobile specifications, features, prices, comparison.
World
The decomposing corpses of ideas feed and sustain the toxic cesspool our intellectual and social life has become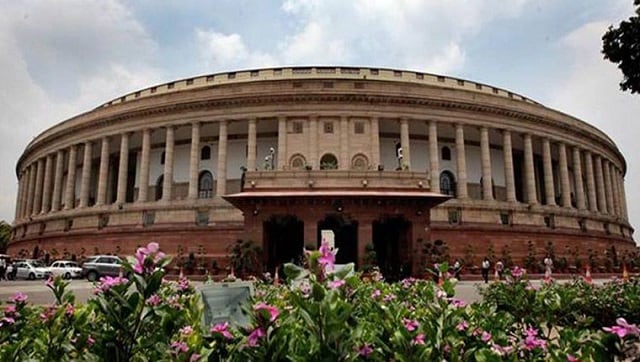 India
A new setup that includes the guidelines outlined below could drastically reduce the abuse of their powers by the presiding officers of both Houses of Parliament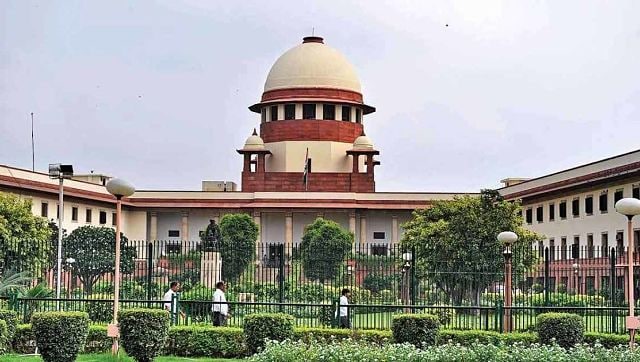 India
The judgment arose in a writ petition targeting the closure of a stretch of road, from Kalindi Kunj to Shaheen Bagh, including the Okhla underpass from 15 December last year