Aadyam 2017: What to watch out for at the third edition of the theatre festival
Here are five great productions from the Aadyam theatre festival's line-up for 2017 that you shouldn't miss:
Season three of the Aditya Birla Group's theatre initiative Aadyam is back with seven brand new productions spanning myriad genres, to be staged in Delhi and Mumbai over eight months. While 2016's edition had some great musical and other hits like Loretta, Ladies Sangeet and Twelve Angry Jurors, this year the festival looks to go beyond the defined spaces of stage and widen the theatre-watching experience, exploring new innovations and genres.
The festival's artistic director Divya Bhatia says, "Aadyam was created on the dual mandate of building an audience for theatre, while pushing innovation and quality for the theatre makers to produce performances of scale and substance. In our third year, it seems like a great time for us to facilitate this in a newer direction." The Aditya Birla Group's vision to provide theatre makers a platform to create world-class productions has meant that everything from production values to advertising shows beyond the conventional capacity of the industry, has been the onus of Aadyam.
Further, last year's Spotlight programme (that offered experiential dining) has been revamped to create Aadyam Spotlight Dine Out, a programme that allows members to download their personalised card, giving them access to discounts/curated menus at discounted rates at affiliated restaurants throughout the year. Says Kumar Mangalam Birla of the Aditya Birla Group and founder of Aadyam, "We have been trying to bring a shift in the way theatre is both produced and consumed in the country. While enhancing production values, we've also sought to expand the experience of consuming theatre beyond the defined spaces of a stage. This year too, Aadyam will continue to carry forward this vision while upgrading and updating itself through five new productions."
Adds Brian Tellis, spokesperson for Aadyam, "Aadyam has always attached premium to the theatre watching and creating communities. With Aadyam 2017, we're looking to grow this community, work with newer genres and production houses while continuing our uncompromising approach to quality, scale and crafting memories." 
Here are five great productions from the festival's line-up this year that you shouldn't miss:
1. Bandish 20-20000 Hz
Opening this year's edition of the festival in New Delhi is Purva Naresh's Bandish 20-20000 Hz with three performances on 27-28 May at the Kamani Auditorium. Traversing seven decades through engaging anecdotes that chronicle time, relationships and culture, the play is a story of two singers — one a nautanki singer and the other a baithak (classical) singer — taking a musical walk down memory lane. Both performers relive their glory days with witty anecdotes about escapes from kings' palaces, slapping British officers, getting kidnapped by the local rangeeley zamindars, refuting lovelorn nawabs and getting duped by charming and conniving men in the name of love and marriage.
Each anecdote is accompanied by a musical and a dance number (composed by Shubha Mudgal), and is an exploration into time while seeing things with a renewed perspective. Says director Naresh, "As the artists reminisce and dwell in some alluring nostalgia, they also work through human politicking, generational and cultural gaps with the other two young artists, as the younger ones are affected by the conversations between them."
All in all, it's an evocative, nostalgic and romantic play that's full of music, humour and pathos.
2. Gajab Kahani
Another play to watch out for is Gajab Kahani by Pune-based theatre group Aasakta Kalamanch, known for its experimental theatre. Set in the year 1551, the play is about the riveting journey of Solomon or Suleiman the elephant, who five hundred years ago trudged around 3,000 kilometres from Lisbon in Western Europe across the plains of Spain, past the Italian Alps, to Vienna in Central Europe.
Director Mohit Takalkar gazes at the intimate relation between Solomon and Subhro, the imagined Bengali mahout who tends to him. Loosely based on Portuguese Nobel Laureate Jose Saramago's 2008 sprawling epic The Elephant's Journey, the play unfolds on a 360-degree stage set built around the audience who sit on swivel chairs in the centre. In both "Hindi and gibberish", it will be staged at a black box theatre at the G5A auditorium at Mahalaxmi in Mumbai, between 21-28 May.
The black box format that pioneers design and conceptual innovation by combining space with theatrical technique, aims to craft a more immersive experience, where the venue itself is part of the dramatis personae. Talking about the unique format, Bhatia says, "It shifts you from being a spectator (as the spectacle dissolves) to someone who can soak in the proceedings on stage, placing you firmly in the drama."
3. Anand Express
Coming up in July, Anand Express, directed by Nadir Khan tells the story of three young friends who embark on "an exhilarating adventure to give their beloved fourth friend a fitting farewell". A true 'coming of age' rollercoaster ride encompassing an unforgettable trip, the play is set primarily in Mumbai from where the boys board a train, travel through Delhi and onto Rishikesh to scatter the ashes of their dead friend in the river Anand.
The play has been adapted to a typical urban Indian scenario and the format is unusual, wherein the three characters play themselves as well as others, and the fourth boy — their dead friend Ross — plays himself as well as a host of other characters. The colloquial Mumbai speak, the spontaneous exuberance of teenage-hood and the colours of India, all come alive in this action-packed production, which will appeal to a cross-section of audiences — whether into new-age stories or nostalgia.
All in all, it's a powerful story of loss, hope and the meaning of friendship.
4. Under the Gypsy Moon
October will have Akash Khurana's Under the Gypsy Moon recounting the story of Srikanta, a nomad who believes that every new experience enriches him. Being unbound by anything and unable to stay for long in a place or relationship, Srikanta represents the part of every person who is in search of the true meaning of life.
In this journey, he encounters two diametrically opposite women: the dancing girl Pyari, and Abhaya, who is going to Burma to look for her estranged husband. The common suffering of progressive Burmese women at the hands of menfolk forces Srikanta to accept the folly of his own kind, who take women for granted — thus transforming his outlook on society and its norms forever. The theatre company Akvarious Productions (Bombay) has performed over a thousand shows across 26 cities in India and abroad.
5. 3 Penny Opera
Imaad Shah's 3 Penny Opera is the festival's concluding play to be staged in November. It's a story about Mr Peachum, the owner of a small organisation that makes outfitting and fake props for fake beggars in a poor part of the city. Peachum finds that his dear daughter has fallen for and gotten married to a charming rogue and bandit, Macheath. What follows is a crazy ride through a world of thieves, prostitutes, beggars, back alleys and two-timing characters as the Peachums try to imprison Macheath and get back their daughter.
With 'story-telling' theatre, the theatre company Motley serves the purposes of both entertainment as well as education. Formed by Naseeruddin Shah and Benjamin Gilani in 1979, it has brought every possible genre of drama to audiences of professional theatre across the length and breadth of India. Bertolt Brecht's Threepenny Opera has always been about pure entertainment at the level of the masses — bawdy, raucous, full of low-lifes, a delight musically and with a 'happy' ending. Among all of that is disguised the playwright's passionate message about equality and social injustice — all in all, an inherently naughty, sexual, playful play with a constant sympathy for the poor and the downtrodden.
Find latest and upcoming tech gadgets online on Tech2 Gadgets. Get technology news, gadgets reviews & ratings. Popular gadgets including laptop, tablet and mobile specifications, features, prices, comparison.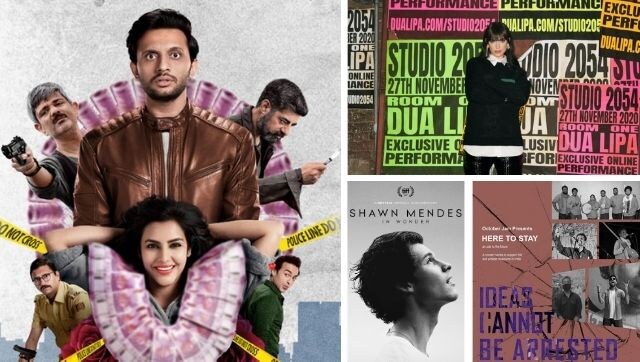 Arts & Culture
Every Friday, we'll bring you a curated list of online experiences — performances, talks, tours, screenings — to mark on your weekly calendar.
Entertainment
In being humble, Soumitra represented the educated, middle-class for a few generations. As long as the spirit of man will remain unconquered, Soumitra Chatterjee will continue to represent us — the insignificant warriors who all walk through the mist and rise with the sunset.
Arts & Culture
Intensely political yet captivating, Brazilian photographer Sebastião Salgado's body of work examines the beauty and brutality of the human condition. More recently, his photographs serve as an ode to the planet — an optimistic view of what we must save and celebrate.