A Game of Thrones-themed tour of Dubrovnik, Croatia: Where medieval fantasies come to life
For a Game of Thrones fan, a guided tour of Dubrovnik — which doubles up as King's Landing and Qarth in the HBO show — is a chance to relive the most dramatic moments from across the six seasons
"Welcome to Dubrovnik. You are now looking at the streets and panorama of King's Landing," says Ivana Radic, my guide. We have just entered the medieval Old Town through the Pile Gate when Ivana narrates, "This is where the riot started," she adds, showing me a photograph of a scene from Game of Thrones' season two. [King Joffrey marches ahead followed by his men while a group of peasants suddenly throw dung at him.] Ivana explains some of the action behind the scenes: "Everyone could feel the anger and was overpowered by the mob frenzy," she explains. adding, "My friend, who played an extra in the episode, just wanted to attack Joffrey. She later realised that she was scratched and even bitten. It was so real, not just a drama!"
That set the tone for my Game of Thrones tour in this Croatian coastal town. Somewhere along the line, reality merges into fantasy as the Old Town of Dubrovnik fades away, only to be replaced by King's Landing, the capital of Westeros. Walking inside the fortresses, along the city walls and down the staircases are Tyrion Lannister, and his siblings Cersei and Jaime. Conspiracies are whispered in the gardens here and battles are fought on the high seas while the granaries become brothels and quaint streetscapes turn into bustling markets.
Dubrovnik was not the first choice for King's Landing; it was Malta in season one. But it eventually doubled up as both Qarth and King's Landing in season two. Horses were flown in and the entire town turned into a medieval fantasy land filled with knights and dragons.
Ivana recalls the auditions that were held many years ago for extras. "All the hipsters and long haired dark guys auditioned for Dothrakis," laughs Ivana, adding that she has had two cameos — both as peasants — in different seasons of the show.
As we walk around the Old Town, scenes from various seasons morph into each other. I can hear murmurs of conversations everywhere. There are Sansa and Littlefinger, talking by the jetty. Shae is standing out on the city walls and staring out to sea just before she betrays her lover Tyrion. And there is the iconic conversation between Tyrion and Lord Varys. Standing atop the city walls, at a height of 80 feet, I am looking at the view that Tyrion and Varys would have seen, with the Bokor Fortress in the background, as they discuss how to defend King's Landing. The two-storeyed semi-circular fort was originally built to protect the Old Town and to thwart any attack from the sea if the Pile Gate was left undefended. And in Game of Thrones, it became the very representation of King's Landing.
Walking around, we visit every location in the Old Town which has been altered with computer graphics marginally to represent different scenes. Cliffs have been added, while towers have been built on fortresses. Every monument has a different story. The Lovrijenac Fort becomes the Red Keep, the Minceta Tower turns into the House of the Undying while the Pile Bay becomes the turbulent Blackwater Bay. There are several locations outside the Old Town as well, particularly Lokrum Island which was used to film Qarth." You can see the replica of the Iron Throne there," says Ivana
We head out towards Pile Bay, taking in the views of the Bokor and the Lovrijenac Forts and different scenes from various seasons play out in front of us. "Can you see Dorne in the distance?" asks Ivana, showing me another photograph as I look at the misty outline of some islands in the horizon. "This is where Princess Myrcella was sent off, and here is where Jaime Lannister returns with her, although sadly she collapses in his arms." Ivana shows me more photographs from the show. But the Pile Bay also becomes the Black Water Bay with the violent battle scenes when Stannis Baratheon's fleet attacks King's Landing, where wild fire destroys everything in sight.
Finally we discuss the most controversial scene that was ever shot in King's Landing — the Walk of Shame that starts on the Jesuit staircase and ends at the Dominican Street. "Two hundred guards were there, the scene took five days to shoot and every shop and restaurant was closed. Everyone knew that the Queen was going to be paraded naked, although a body double was used," Ivana says.
The Walk of Shame is the most important scene that was ever shot in King's Landing. "Even today, my guests stand on the staircase and scream 'shame, shame'. Some of the foreigners start stripping here as well — although you can be fined for doing so!" she adds, laughing. "I have had a hard time ensuring my guests keep their clothes on!"
As we sit in one of the cafes, Ivana tells me about her favourite actors from the show, who've shot there. "Everyone is so kind and sweet — Cersei (Lena Headey), Joffrey (Jack Gleeson), Tyrion (Peter Dinklage), Jaime (Nikolaj Coster-Waldau). They probably did not know that they will be so famous," she laughs, before adding that all the boys (in town) are in love with Daenerys Targaryen (Emilia Clarke).
We discuss the spoilers for season seven and she laments, "Nothing ever happens in King's Landing anymore, but I have my spies everywhere, even in Spain!" She also tells me she would like to see Jaime's character change. As we leave, I ask her what it is about Game of Thrones that fascinates her. She thinks for a minute before responding. "It may be a fantasy drama," she say. "But there is something medieval in all of us that makes it so real."
Find latest and upcoming tech gadgets online on Tech2 Gadgets. Get technology news, gadgets reviews & ratings. Popular gadgets including laptop, tablet and mobile specifications, features, prices, comparison.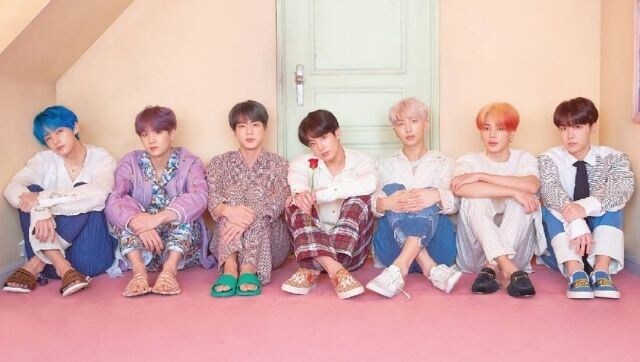 Entertainment
BTS' experience continues to expose the entrenched fissures around race, language and national origin in a music industry which purports to be global.
Arts & Culture
Kapila Vatsyayan authored nearly 20 books on different forms of art and their histories in her long career. Some of her notable works include The Square and the Circle of Indian Arts (1997), Bharata: The Natya Sastra (2006), Dance in Indian Painting (2004), Classical Indian Dance in Literature and the Arts (2007), and Transmissions and Transformations: Learning Through the Arts in Asia (2011).
Entertainment
As their reality show comes to an end, a look at how the Kardashians have influenced major contemporary debates and will leave a lasting and complicated legacy of social change.