A former editor speaks: Hartosh Bal on Tehelka's 'overdue' demise
Bal offers his startlingly candid views on the Tarun Tejpal's 'false piety', the magazine's party loyalties, and compromises of Indian journalism.
Editor's Note: Tehelka is poised to become collateral damage of its founder Tarun Tejpal's sexual assault scandal. With KD Singh, the majority stakeholder, announcing his withdrawal, the future of the magazine looks bleak. The publication attained—rightfully or otherwise—an iconic status thanks in great part due to the large-than-life personality of Tejpal, and it has fallen prey to the same.
Firstpost reached out to former Open editor Hartosh Bal for his view on the impending end of Tehelka. Bal was hired as Bureau chief at the inception of Tehelka magazine in 2004 and served for nearly 18 months. Moreover, as a veteran journalist, he offers an astute and startlingly candid view of the magazine and its place in the media landscape.
Firstpost: What attracted you to Tehelka, and why did you join the publication? What were you hoping to be a part of?
The idea of independent journalism. I moved to Tehelka as chief of bureau from The Indian Express, which had provided me with a great deal of independence at one point of time. I joined months after the magazine was launched, some years after its dotcom days.
Firstpost: Why did you leave? Was it a professional choice -- better offer etc. -- or was it a result of some level of disappointment/disillusionment?
I quit after a story I was doing on the rise of new English news channels—I am talking of a time when CNN-IBN and Times Now had just launched—was spiked by Tarun. I quit and walked away with no job in hand. In fact, I didn't quit from Open because of this past experience. I found that quitting on principles is exactly what a management wants of an inconvenient journalist! In fact, I returned to journalism only a couple of years later.
Firstpost: Personal experiences aside, what do you think a magazine like Tehelka represents in the Indian media landscape? Since you were there at its inception, can you talk about how it started out, its evolution, and what it represents today?
The team I joined comprised of fiercely independent voices such as Sankarshan Thakur and Amit Sengupta. There were a lot of things we did not agree on, but we were clear that we were all coming to an editorial argument with genuine convictions of our own. Or at least, that was the atmosphere in the first year or so I was with the magazine. We could write anything about anyone as long as the piece was journalistically sound.
It didn't last. As soon as funding issues starting cropping up, editorial compromises followed. What happened with my story in the media was in keeping with how events unfolded in the magazine once a fund crunch hit the organisation. I witnessed stories in other departments being killed after advertisers came and directly spoke to Tarun. And I had seen attempts made to slant political coverage not out of commitment to a certain set of values, but out of an obligation to a particular political party.
After that it was a progressive deterioration as journalists such as Sankarshan, Amit and Basharat Peer left. It eventually reached the stage where its existence was a betrayal of the idea it represented.
What kept it going was the support of activists and NGOs. Many of these people knew a considerable amount of what was wrong with the magazine, but they were willing to keep silent as long as they had a platform that never turned a critical eye towards them. Activism in this country is remarkably lacking in self-reflection or criticism. And as long as people are on the same side of the political spectrum, they are willing to ignore a huge amount of what is wrong in their own domain. The tone you saw in Tarun's recent letters is in keeping with this false sense of piety, of never believing that one can ever be in the wrong.
Firstpost: Is the imminent demise of Tehelka a tragedy? Why or why not?
I think it is overdue. The idea of Tehelka was important, but within two years of its inception the magazine had already betrayed this idea in some measure. It eventually became a shrine to the cult of Tarun with Shoma [Chaudhury] as its high priestess. No senior journalist of repute was willing to work for them. Young journalists lured by its reputation would join it and leave eventually, often cynical about the very idea of journalism.
Firstpost: Do you think there is a void in the space that Tehelka tried to occupy, or at least claimed to represent: a left-liberal voice of dissent? And do you think there is need for a new Tehelka-type publication?
I think there is need for a magazine which serves as a left-liberal voice of dissent. Such a voice is a glaring absence in our media space. But certainly not in the fashion Tehelka had come to embody it. In doing so, it denigrated the idea of such a voice. When such a voice becomes subservient to a single political party, the entire framework of liberal voices becomes open to question, to charges of compromise.
Firstpost: Are there lessons to be drawn from the evolution of Tehelka, and its demise -- for the media industry, for Indian journalism?
Certainly. The simplest lesson is that it is all about the sources of funding. Without a clear and transparent revenue stream even the best intentions remain just that. Certainly the ad revenue driven model is not going to sustain dissenting voices because they call into question the premises that sustain that very model. And as it is, the worldwide economic downturn has shown that the ad revenue model ensures that media is one of the first casualties of bad times. We need to find a model where an organisation can directly reach its readership for funding. That seems to be the only viable option, but I'm not sure if that it is a workable option.
Firstpost:  You've talked about the challenges of media ownership, funding and its effects on journalism. Tehelka went from being a publicly funded model to its most recent contradictory Tehelka/Think avatar. Given its fate, should we conclude truly independent journalism is impossible in India?
No, I don't think so. I draw an analogy with the browser for that safeguards your location by jumping servers constantly. Good journalists must understand that organisations that give them space are only temporary resting places. They must constantly be ready to move on in search of spaces that allow them independence. Such sources keep opening and closing. In India, independent journalism is embodied in individuals rather than any organisation, and it is up to individuals to find creative ways of sustaining it.
Find latest and upcoming tech gadgets online on Tech2 Gadgets. Get technology news, gadgets reviews & ratings. Popular gadgets including laptop, tablet and mobile specifications, features, prices, comparison.
India
The West Bengal chief minister also claimed that the house was sanitised and given a fresh coat of paint before the home minister undertook the visit
India
Addressing the G20 side event on 'Safeguarding the Planet', Modi said India is not only meeting its Paris Agreement targets, but also exceeding them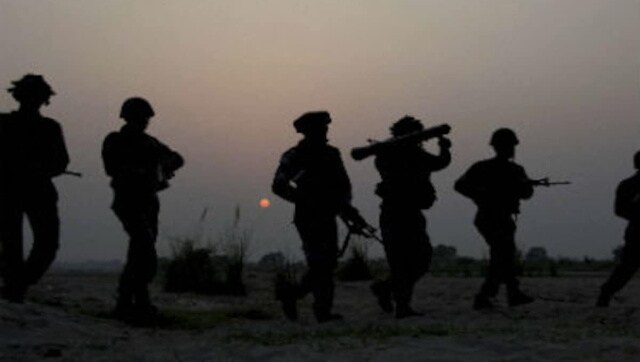 World
Unlike Israel, India has not worn its successes in secret missions on its sleeves