How Bangla matters more in Dhaka than in Kolkata
Sandip Roy in Dhaka rediscovers the past in Bangladesh, in words that his tongue has long forgotten, and realises why jadughar is indeed the right word for a museum.
I knew, of course, that everyone in Dhaka would speak Bangla, that the language would be everywhere – on signboards, billboards, license plates. Yet I was somehow not prepared for it. I had never before gotten on an airplane in Kolkata and landed in another city, an unfamiliar one, to find my mother tongue coming out of its every pore. It is a strange feeling simultaneously of familiarity and dislocation as if I was encountering myself but in another dimension.
Language feels very potent here in a way it does not feel in Kolkata. While Bengalis get overheated when a Girish Karnad dares to speak dismissively of Rabindranath's plays, they don't necessarily take that great care of their own language, allowing it to become mishmashed with Hindi and English and turned into a sort of Radio Mirchi khichdi.
In Bangladesh language still matters. The young man who picks me up at the Dhaka airport asks anxiously "Is it okay if we speak Bangla? Is that a problem?" He takes me to see the museum. But he says the Bengali word for it – jadughar. It's a word I have not heard in a long time anywhere. "Do you want to go to see the jadughar?" he asks in Bangla. I say yes.
A day later I find myself talking about the museum to someone else. I went to the jadughar I said. Old long lost pieces of Bengali, rusty from disuse, bits of my mother tongue that died in our house with my grandmothers, start coming back to me, pressed into service again after many years. It feels good.
It's only natural that this should happen in Dhaka. This is the place that put its life on the line for that language. Everyone here knows the names of the language martyrs of 1952 – Barkat, Salam, Rafiq, Jabbar. Inside the liberation jadughar there is a clandestinely shot photograph of Rafiq – a bullet through his forehead, scattering brains and shards of his skull all around. It makes you step back in shock. The memorial to the language martyrs is more abstract – the concrete arms reaching for the sky. A Bangladeshi friend says what's touching is that the same memorial is replicated in so many places across Bangladesh – smaller in size but with the same intensity of feeling. It is like a household god, repository for flowers and diyas.
But the passion for the mother tongue can also turn on itself. I am in town for Hay Festival Dhaka – a celebration of writers and poets from both Bangladesh and the rest of the subcontinent and beyond. There are writers who write in English and those who write in Bangla, and those who translate from one language to the other. But a small group of protesters outside the venue hold up a placard that demands that the Hay Festival should be stopped and complains that the Bangla Academy was sullying itself by hosting a festival celebrating English writing in its hallowed halls.
Mahfuz Anam, the editor of The Daily Star, comes out swinging against that kind of narrow view. He says at the opening ceremony for Hay that the Bangla Academy is showing real "far sightedness" because a festival like this can take the riches of a language and share it with the wider world. "The Bangla Academy is taking its responsibility and moving it up one step," said Anam to applause. Anam is impassioned because language is such an emotive issue here.
Every other literary festival seems to become a storm in a teacup these days. I wonder if all this passion about "saving" a language could actually be used to save something really worth saving instead of salving bruised egos.
A couple of days ago in the town of Kumarkhali, several hours outside Dhaka, close to Tagore's Shelaidaha estate I visited the M N Press, the second oldest Bengali press in the country. It still exists, the old machine with a giant eagle on top, preserved inside a crumbling building with boarded windows, and moss-covered brick walls. Ashok Ganguly, the white-haired proprietor is the great grandson of Kangal Harinath who started the press to print his Grambarta Prakashika, a weekly to speak up for poor rural folk . He showed us around, demonstrated how the press worked. He told us its storied history, brought out handwritten manuscripts by Kangal Harinath himself. There were plaques on the walls issued by many politicians who came and promised to create a museum but never delivered.
When we left he hugged me, an old man in indifferent health. He said people have wanted to take his printing press to Dhaka but he has refused steadfastly. "It's all I have," he said. He is holding out for a museum.
Jadu means magic in Bengali, making jadughar a rather odd word for a museum. But in this case it's not inappropriate for Ashok Ganguly who will need all the magic he can find to realise his dream whether we call it the Kangal Harinath Museum or the Kangal Harinath Smriti Jadughar.
Find latest and upcoming tech gadgets online on Tech2 Gadgets. Get technology news, gadgets reviews & ratings. Popular gadgets including laptop, tablet and mobile specifications, features, prices, comparison.
Entertainment
International Film Festival of India (IFFI) is scheduled to take place in Goa from 16 to 24 January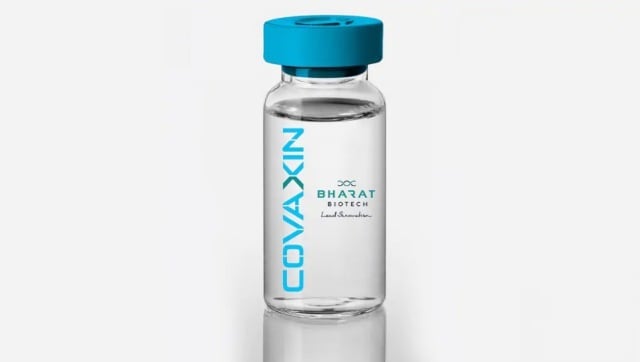 India
Apart from the current delivery of vaccines, Bangladesh is also set to purchase 3 crore doses of India-made vaccine under a tripartite memorandum of understanding (MoU) signed with SII
First Cricket News
The 28-year-old Walsh, who is asymptomatic, has returned positive after being tested twice in the last two days in Dhaka.