90% private firms, govt offices don't have anti-sexual harassment cells: The hypocrisy of an outraged India
Women and child development minister Maneka Gandhi confessed that 90 percent of the country's corporate establishments and government offices don't have anti-sexual harassment cells.
A seething country, shocked by the brutality of the assailants in the 16 December, 2012 gangrape case, had demanded immediate legal reforms that help curb sexual violence. While a sizeable section of India suggested that a quick fix like a death penalty law for rape would intimidate potential criminals, we also sought a holistic approach to battling sexual violence across diverse social spaces. The result of that was the Sexual Harassment of Women at Workplace (Prevention, Prohibition and Redressal) Act, 2013. 
The law made it mandatory for any organisation with more than 10 employees to have a committee to deal with allegations of sexual harassment swiftly and effectively.
However, two years down, women and child development minister Maneka Gandhi confessed that 90 percent of the country's corporate establishments and government offices don't have anti-sexual harassment cells.
The Times of India reports, "Gandhi, while replying to a debate on the functioning of her ministry, said while the (Prevention, Prohibition and Redressal) Act was passed in 2013, its implementation continues to be a difficult task."
In fact, a member raised the question why the Parliament itself has failed to set up an anti-harassment cell itself. Gandhi blamed the Lok Sabha speaker and Rajya Sabha chairman, saying it is they who have to initiate the setting up of a committee for that purpose.
The staggering number of institutions which have not bothered to set up the harassment cells reveal how India's outrage and resolve to end sexual harassment and violence is perhaps limited to Twitter rants and angry Facebook updates. It's as if our responsibility ends with putting up a status update demanding gender justice.
Also, given that the anti-sexual harassment law provides for strict penalty for organisations that fail to address issues of sexual harassment, the unwillingness to set up such cells is even more shocking.
A TOI report states: "Sexual harassment cases at workplace, including against domestic help, will have to be disposed of by in-house complaint committees within 90 days failing which a penalty will be imposed and repeated non-compliance of the provisions of the law can even lead to cancellation of licence or registration of the organisation."
Despite the threat of cancellation of an organisation's licence if it fails to address a sexual harassment complaint convincingly, a whopping majority of establishments haven't felt compelled to institute a committee.
You are forced to wonder what convinces almost every organisation in India that they won't be penalised for not following an important government directive?
In this case, it is partly the subconscious knowledge that most women won't file a sexual harassment case putting her career at risk. Like we have seen in cases that have hit the headlines recently - the Tarun Tejpal case, the RK Pachauri case and the cases involving former Supreme Court judges - there was a fair amount of slander that the victims had had to face. The usual defence used by the accused was that the victim is trying to exact revenge on accomplished colleagues because she has failed to further her own professional ambitions.
The fear of their dignity being pilloried holds back several complainants in cases such as these. And most corporate establishments - dominated by men in high management positions - perhaps see the anti-sexual harassment cell as something that will brew more discord than deliver justice.
Our columnist had noted in this article that the anti-sexual harassment cells are not set up in most offices because there is an overwhelming anxiety among employees about women misusing it. We also noted how women can't actually misuse it and can be penalised if they attempt to do so.

However, the lack of political will and corporate will in implementing the anti-sexual harassment laws shows how superficial India's concerns for women's safety and gender justice really is. If all those who rage against sexual violence on social media start demanding that their respective organisations set up anti-sexual harassment committees, higher authorities would have been left with no choice but to do so. But then that would require greater courage and the willingness to disturb established, previously unquestioned practices by an organisation. It's perhaps not a battle worth taking on for many.
"She said while implementing it in government workplaces could still be simpler, she was trying to find a way through which the private sector would do so. At present, she said, her ministry takes up the matter with firms on a case-by-case basis when an incident of harassment occurs," TOI reports Maneka Gandhi as saying. It is therefore clear that private firms are not just dismissive about setting up anti-sexual harassment cells, they're opposed to the very idea of it.
While we are perpetually holding the government guilty for not being able to protect our women, this revealation should force us to look within and acknowledge how we have let ourselves down.
India
The Delhi Police have filed an FIR against unknown persons after a video of lewd comments made about Muslim women on the app went viral on Twitter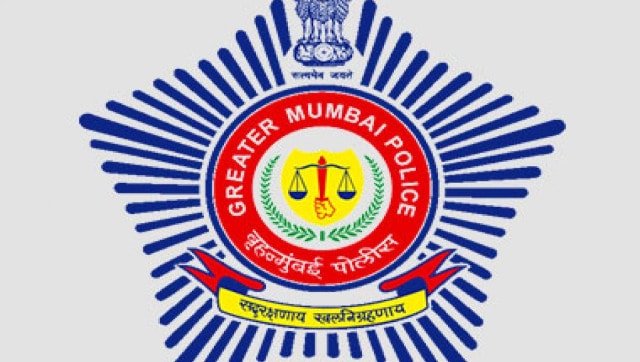 India
Personnel of the cyber police station of the Mumbai crime branch made the arrests late on Thursday night, he said.
India
The court, hearing petitions challenging exception to marital rape under India's sexual assault laws, said that it was 'difficult to appreciate' that rape affects only unmarried women's dignity