7 dietary habits for a healthy heart
We will have to look at what we cook and how we cook it, in order to keep our heart healthy.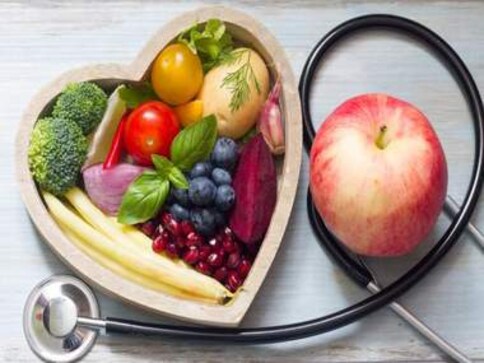 It is very common to bundle all heart ailments as one. Amongst them, ischemic heart disease has been ranked as the top cause of death worldwide (WHO, 2016). Cardiac ischemia or a coronary artery disease (CAD) is when plaque and fatty matter narrow the inside of an artery so much, it cannot supply enough oxygen-rich blood to your heart. This can cause heart attacks -- with or without chest pain and other symptoms.
The primary reasons for CAD are high blood cholesterol, diabetes, high blood pressure, and obesity. On World Heart Day, it is imperative to draw attention to these underlying causes for heart disease and reflect on controlling them.
The causes mentioned for CAD which can lead to a heart attack can be controlled quite well by certain lifestyle changes. Our eating habits, by far, can help regulate and balance our blood sugar, cholesterol, and maintain a healthy weight. Our food choices will have to focus on not only what we eat but how it is prepared. We will have to look at what we cook and how we cook it, in order to keep our heart healthy. Here are some ways to do this.
1. Make a Menu
In order to follow a healthy and balanced diet one has to know their fats, proteins, carbs, vitamins, and minerals; and incorporate the same in the meals we eat. It is a headache to think about what to cook or eat before every meal. A daily or a weekly menu can save that hassle. While making one, good thought can be given to combining our dietary needs with dishes such as salads, bread, and staples which we like to eat. This way we can make tasty and healthy heart choices for the whole family.
2. Shop and stock
Often we want to cook a healthy recipe but give up, due to the lack of ingredients in our kitchen. We prepare whatever is possible with available stuff just to take care of hunger pangs at a particular moment. Using our menu as a guide, we can shop intelligently by including vegetables, fruits, low-fat dairy products, cooking oils, spices, cereal etc. in our cart.  One must pay special attention to what the cooking oil brings to the table. Fortune VIVO Oil is India's first cooking oil for diabetes care. The oil has been developed through years of meticulous research and development and has been clinically proven to regulate blood sugar and lower lipid levels. With blood sugar and cholesterol taken care by Fortune VIVO Oil, it makes shopping for meals for our family truly worth it.
3. Have a routine
Studies have shown that keeping routine meal timings helps shed unwanted weight. The body gets into the clockwork of eating and digestion. We are prone to gain weight if we eat at irregular time periods. One may make the right food choices but not consuming food at right time can nullify the diet. A food routine can help solve these problems and keep our heart healthy.
4. Take out time to cook
Half the diet battle is won when we cook our meals. We can control and avoid ingredients which are high in preservative, chemicals, sodium/salt, sugar and fat. Cooking with fresh green produce and lean meats is a tremendous advantage over pre-cooked meals available in the supermarket or at restaurants. We can make a choice of avoiding foods high on cholesterol and triglycerides which can cause plaque build-up in the arteries. Fortune VIVO Oil with a blend of rice bran oil and sesame oil has been clinically proven to manage hypertension and improve insulin sensitivity, thereby reducing blood glucose levels. This is considered a much healthier option than traditional oils.  When cooking takes care of the heart, the rest of the meal falls in place.
5. Food on the go
With our work and errands keeping us away from home for long periods in the day, it is possible to be vulnerable to pangs and get caught in eating something totally unhealthy. A preparation of cereals, a small tiffin of fruit, a mixture of nuts or a home-made snack can go a long way to curb hunger emergencies. Make it a secondary habit to carry a snack or a meal every time we step out of the house, just like carrying water.
6. Ignore #celebrity diets
The current health scenario is saturated with celebrity speak and umpteen hashtag trends, which can influence us to follow celebrities and their diets. We like the way they look and want to adopt their secret diet plans. Know that every person has diet habits coded in their culture. Changing that dramatically will lead to an adverse effect on the diet, the body, and eventually the health of the heart. Choose a trend wisely and know that our diet and food requirements may not match with those of Instagram celebrities.
7. Be positive about your diet
All the planning, shopping and cooking towards preparing wholesome meals can take a lot of headspace, time, and effort. It can come under scrutiny by friends and peers who may not agree with our choices. Also, we may ourselves have a setback in following our resolve to eat healthily. Going on a guilt trip will only worsen the mood! A healthy body is always led by a healthy mind. Even if cracks appear, remember that to keep the heart healthy, we can begin again and again till it becomes a habit. Here's to a healthy heart!
This is a partnered post. 
also read
Health
Getting detected with diabetes during pregnancy can be promptly managed by an expert and it is reversible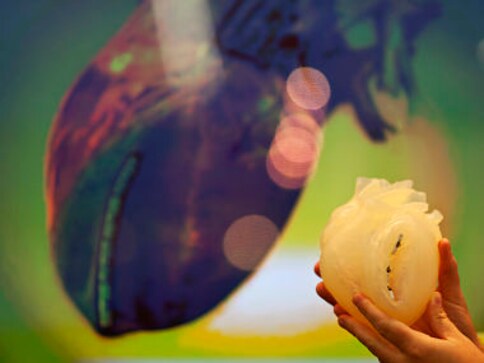 Lifestyle
New research shows that chances of one having a heart attack is not related to their family history or genetics, but is rather dependent on the lifestyle choices and surrounding environments.