Every criminal who has ever been convicted has only one question on their mind – 'Bhaagenge Kaise?' While several have only thought about it, there were a few who plotted, planned, actioned and actually managed to escape.
Here are 5 such instances:
Sher Singh Rana
The infamous assassin who along with two other masked men shot Phoolan Devi dead back in 2001. While serving his sentence in Tihar Jail, Rana along with his brother planned to escape with the help of an associate from their village who posed as an advocate and visited Rana four times during his tenure at Tihar Jail. The associate then posed as a police officer who was supposed to take Rana to court. He came completely prepared with fake documents and told the other officials that he was to take Rana with him. It was then that Rana finally escaped.
Jagtar Singh Hawara
A member of Babbar Khalsa International (BKI) and a fervent activist of the Khalistan Movement, Hawara was suspected as one of the key people in the assassination of the then Chief Minister of Punjab, Beant Singh. Hawara made three failed attempts at escaping from prison before his fourth attempt finally paid off. A classic example of persistence prevails! To finally manage to make an escape, Jagtar along with three other prisoners dug a 108 foot long and 8-foot deep tunnel. As expected, he and his fellow inmates crawled across the tunnel early in the morning and found their freedom.
Charles Sobhraj
If we're talking about popular jail break incidents it would only be unfair to not include conman Charles Sobhraj. Sobhraj may have been an illegitimate child to a Vietnamese mother, but was looked up to by the criminal world, having the blood of about 12 people from different countries on his hands. Since he wasn't of Indian nationality, as per Indian law, Charles Sobhraj was required to serve 18 years in Indian prison before he was extradited to Thailand, where he belonged and would have definitely been executed. Now according to the law in Thailand, any criminal who hasn't been tried in court for 20 years after he has been charged, would have all charges dropped. Charles took complete advantage of his situation and escaped from prison by giving the prison guards a sleeping drug. Two weeks after he escaped, Sobhraj got himself caught at a bar in Goa and had to serve two more years in India, making his plan a complete success.
Natwarlal
The infamous conman Mithilesh Kumar Srivastava aka Natwarlal was best known for charming the rich into buying monuments like the Taj Mahal and Red Fort. A lawyer by profession, Natwarlal was sentenced to 113 years prison from which he escaped nine times, the final being the most remembered. An 84-year-old Natwarlal faked a sickness and convinced the officials to get him medical attention. Considering his age, the authorities happily obliged. The officials decided to take him to AIIMS for treatment, where two constables left him in the hands of a sweeper probably to grab a quick paan. Natwarlal seized this opportunity and asked the sweeper to bring him a cup of tea. Within a moment, Natwarlal disappeared into the crowd and was never found again!
Pravin Dhaval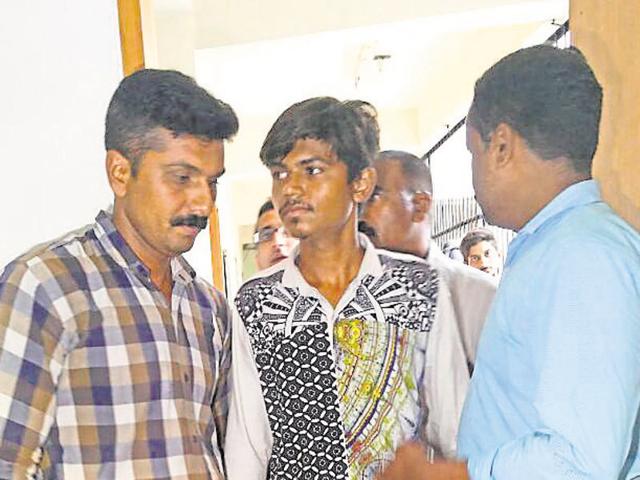 The man who climbed a 20-foot wall with barbed wires and managed to flee! Pravin was identified with his alias Bholo. During his tenure for being accused of murder, Pravin managed to climb a 20-foot wall covered with barbed wires. He jumped off the wall and escaped. Even the authorities were appalled and couldn't figure out how he managed to flee!
We're sure after reading these interesting jail break incidents, you can't wait to watch the Farhan Akhtar-Diana Penty starrer Lucknow Central! Will the band members choose their dream or their freedom?
Produced by Viacom18 Motion Pictures and Emmay Entertainment, Lucknow Central stars Farhan Akhtar, Diana Penty, Ronit Roy, Deepak Dobriyal, Gippy Grewal, Rajesh Sharma and Inaamulhaq. Directed by Ranjit Tiwari, the film releases on 15th September 2017.
This is a partnered post.
Your guide to the latest cricket World Cup stories, analysis, reports, opinions, live updates and scores on https://www.firstpost.com/firstcricket/series/icc-cricket-world-cup-2019.html. Follow us on Twitter and Instagram or like our Facebook page for updates throughout the ongoing event in England and Wales.
Updated Date: Sep 11, 2017 11:47:02 IST