Documentary Veil Done shows three women's struggle to be fit against domestic duties and lack of support
Health or fitness can be an elusive pursuit for so many of us, but for the three women in Veil Done, it involves a fight to win their right to exercise
Health or fitness can be an elusive pursuit for so many of us. We struggle with waking up early, with eating right, with our own individual idiosyncrasies.
In Juhi Bhatt's film Veil Done, however, we meet three women living in Delhi's Nizamuddin East basti who have to fight to win their right to exercise. The film is a sobering account of how, for multitudes of India's women, fitness is a liberated luxury, confined as they are to their homes, burdened with the never-ending cycle of domestic chores.
Afroz Jamala, Mehru Nisha, and Shah Jahan all live in the labyrinthine slum, spread over roughly a three-kilometre radius. Their parents prepared them for marriage, and after marriage, their husbands and in-laws have made all their decisions. Early in the film Jamala says, "Bol hi nahi sakte the kuch bhi, mard toh mard, aurato se bhi nahi bol sakte the... bolna aata hi nahi tha (I wasn't allowed to speak, not just to men, I couldn't even talk to you or any woman for that matter... I don't think I even knew how to talk)."
Jamala loved playing sports in school — kho-kho and kabaddi in particular — and feels that if her father had allowed her to play, she would perhaps be a national champion. The stories of Mehru Nisha and Shah Jahan express the same helplessness over their own lives. Mehru Nisha says, "It makes me really angry, as if I am nothing. I can't go anywhere I wish to go, can't spend my time the way I please… There was nothing I could do on my own." And for Shah Jahan, the confinement of domesticity leads to massive weight gain, leaving her dreaming of a free gym.
The film's director Juhi Bhatt decided to make this film after reading a news report on the gym operating in the area. She was fascinated by the lives of these women, and the fascination was reciprocated. Bhatt says, "Their jaws dropped when they found out I am not married, don't have children, since they had no say in their marriages, in having children, in their lives."
The fourth person we meet in the film is Vimlesh, a resident of the area and the gym trainer who is committed to the cause of exercising. She has been running the gym for the past 10 years and says it has become her identity. It wasn't easy for her to become a trainer either. She says in the film, "Once my brother-in-law grabbed my neck and said, 'I'll strip you naked on the street, record it and show it to the world.' I took him by the collar and threw my bangles on his face. I vowed never to wear bangles or cover myself with a veil again. Those same people salute me today… Right now my body is nothing, I used to be much stronger, one punch on someone's face and he was knocked out. Such was my anger and passion towards exercising."
The gym is, according to at least one report, Delhi's only government-run free gym. But the film doesn't delve into its provenance, focusing instead on the narratives of the women who dare to go there.
Except Vimlesh and later Jamala, finding the film's subjects wasn't easy, says Bhatt, since most were uncomfortable or fearful of being filmed. Mehru Nisha and Shah Jahan had not told their families they were being shot for a documentary. In the latter's case even that she was going to a gym, hence Bhatt explains, "You only see the interior of Jamala's home through the film."
While the pursuit of health drove the women to the gym, once there, they form friendships that provide them respite from their lives, along with some strength. Going to the gym also opened work avenues for them. "Once I started going to the gym and the park, I finally found my voice. I started speaking and learned to articulate," Jamala says.
Unlike Mehru Nisha and Shah Jahan, Jamala goes to an open gym. She, along with the other women who use the park, has formed a group called 'Muskaan' where they put some money together every month, and use some of it to have a small party for themselves. But going to Vimlesh's gym is no mean feat either. The struggle extended beyond their families, as the men in their community felt free to insinuate against them as well. The machines visible from outside could not be used as that invited further staring. Mehru Nisha says, "Sometimes drunkards sat outside and some of them threw bottles at the gym as well." Shah Jahan adds, "When we would exercise they would throw stones and marbles at us… They thought since we are going out of the house, we must be doing something wrong."
The 30-minute film, produced by the Public Service Broadcasting Trust, took eight months to finish, from research to post production. Bhatt says she was clear from the start about keeping the process short, and not wasting her subjects' time. She requested Shah Jahan and Mehru Nisha to stretch their gym time from one hour by another half an hour, during which their interviews were filmed.
Bhatt spent a lot of time in the area before beginning the filming process. "I did not want to land there with my crew and all my equipment looking like an alien. I went there lots of time before we starting shooting... spent a lot of time with them to get them comfortable." She was very careful about filming so as not to raise any suspicion about her intent, she stresses. Her first independent documentary, it has won the National Film Award for 'Best Film on Social Issues', and also Best Short Documentary at the Pakistan International Film Festival.
Veil Done is a revelation of the struggles women continue to face. The shock and horror you feel at the start of the film, by its end, is replaced with respect and admiration that such women exist.
Find latest and upcoming tech gadgets online on Tech2 Gadgets. Get technology news, gadgets reviews & ratings. Popular gadgets including laptop, tablet and mobile specifications, features, prices, comparison.
Entertainment
Paattukku Naan Adimai was released in 1990 and stars Khushboo, Rekha and Disco Shanthi, which means there will be an item number. Which is awesome. Which is also probably problematic to say.
Entertainment
One of my favourite kinds of Tamil cinema is the heavy-handed, predictable and alarmingly dramatic kind with aggressive songs, precise, staccato dishum-dishum sounds and wounds that look like smears of ketchup. Paattukku Naan Adimai was one of those movies.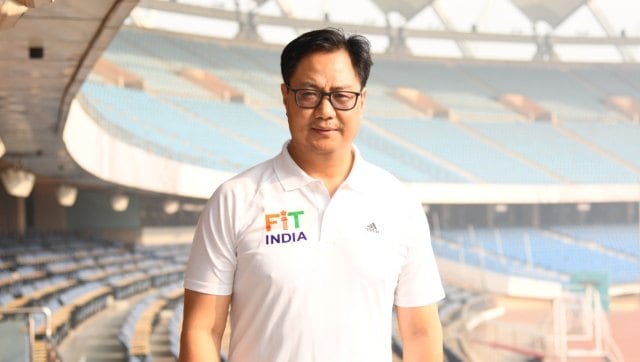 Sports
Rijiju praised the ITBP for taking a lead role in this campaign and urged more central police and defence forces to conduct and participate in such events.