You moo-st be joking! More Indians are allergic to cow's milk than any other food
The good news is Indians do not show any allergy to almost 19 other food items on the list.
Maneka Gandhi would find this heartening. An international study found that there are more number of people in India who are allergic to cow's milk than most other foods. Cow's milk tops the list of food allergies in India currently, followed by apple, which was aphoristically the fruit to 'keep the doctor away'. Egg and banana came third followed by sesame, wheat and tomato (in descending order). The highest prevalence of sensitisation to individual foods was observed for shrimp and sesame and was at above 13 percent. The lowest prevalence of sensitisation was observed for fish at 0.5 percent.
There are 24 common food allergies that people are prone to in Europe, Hong Kong, India and Russia. These range from cow's milk, apples, fish, egg, mustard seed, soya  bean, peanut, lentils, wheat, buckwheat, walnut, poppy seed, melon, sunflower, corn, banana, sesame, shrimp, tomato, kiwi, carrot, peach and hazelnut.
The symptoms of food allergy are itching, breathlessness, runny stuffy nose, diarrhoea or vomiting (not food poisoning), headaches, fainting or dizziness.
Europe, the current melting pot of people from across the globe, which along with US has the singular distinction of an increasing number of people suffering from allergies to food, as many as the aforementioned 24 items, than anywhere else in the world.
The survey was conducted by EuroPrevall and its findings published last week in Allergy, the official journal of the European Academy of Allergy and Clinical Immunology. Initiated in 2005, the multi-centre EuroPrevall study was extended to emerging economies, such as India, Russia and China, which are transitioning from traditional to modern lifestyles. The study was part of the multi-centre cross-sectional surveys of the general population funded by European Commission to study the prevalence and factors associated with food sensitisation and food allergies.
Better immunity in India
The good news is Indians do not show any allergy to almost 19 other food items on the list. There is a thin line between 'feeling' allergic to a food item to actually showing symptoms in a test. In India, more than 26 percent of the people in the community test positive for food allergies when their blood is tested. However, here is the catch. Only 1.2 percent have actual food allergies.  Therefore, a positive blood test has to be interpreted with caution.  For instance, you may break into a rash or get itchy skin after eating a banana.
You may tell your general physician or specialist that you show allergic symptoms after eating a banana. The test, if it turns positive, has to be checked again after eating the fruit and breaking into a rash or showing any other allergic symptoms within two hours of consuming it. If  you exhibit the same allergic symptoms, then you can be said to be suffering from food allergy to bananas. If not, then other causes have to be searched for and the test may give a clue. A patient's perceptions may not always be true specially since we consume foods as complex mixtures.
Many times in India, the test results are not checked after the general practitioner presumes that a particular food item caused an allergy, simply because the patient says so. However, the doctor needs to conduct an exhaustive questionnaire with the patient before declaring him to be allergic, based on a clinical test and testing it on the patient again. A blanket avoidance of foods considered to cause allergies can lead to significant malnutrition.
There are no studies on prevalence of sensitisation to foods in general population from India. The study was undertaken in two cities in Karnataka —  Bangalore, a major cultural and economic hub and  the third most populous city in India with a total population of 4.5 million; and Mysore, the second most populous city in Karnataka  with a total population of nearly one million.
The population sample that participated in the research was from Karnataka, but can represent the general Indian population, researchers said.
Dr PA Mahesh, lead investigator, and professor, JSS Medical College, JSS University, Mysore, said altered food habits are one of the probable causes for increasing allergies to food. "Food allergies can be frightening. In the US, 150-200 people die yearly of food allergies alone. Though India has shown a high prevalence of asthma, food allergy at present is low in the Indian community, but in the coming decade food allergies are expected to be a  major epidemic."
One of the reasons for the ominous prediction is that junk food, tinned food and preservatives are replacing home-cooked food. So the next time you reach out for a burger for breakfast and pizza for lunch, you may want to think again. Perhaps, the roti, or dosa or idli might be a good old alternative.
News & Analysis
The tune played during the Apple event 2021 is in an advertisement for the new iPhone series.
Entertainment
Anupam Kher, in a video, showcased the collection of customised Apple watches, which represented various countries that had participated in the Tokyo Olympics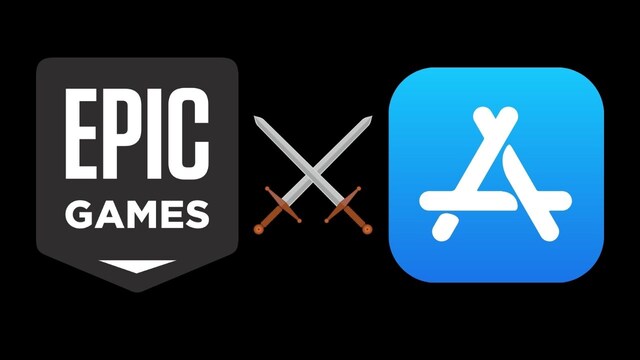 News & Analysis
The judge ordered Apple to dismantle a lucrative part of the competitive barricade guarding its closely run App Store, but she rejected Epic's allegations that Apple ran a monopoly.