The one-legged pose helps flamingos save energy, says research
Flamingos stand on one leg as it ensures no active muscular effort is employed. Because of this, they can even take a nap while standing on one leg.
Washington: It is easier for flamingos to stand on one leg than on two, as this signature pose helps them save energy, say scientists who have solved longstanding puzzle of why these birds perch on a single limb.
Researchers showed that flamingos employ no active muscular effort when they are on one leg. A passive mechanism is engaged in the one-legged position, allowing flamingos to stand even while taking a nap.
Previously, it was thought that the one-legged position might help reduce muscle fatigue, as the birds alternated from standing on one leg to the other.
Other researchers have proposed that this behaviour helps regulate body temperature.
Scientists from the Georgia Institute of Technology (Georgia Tech) and Emory University in the US have uncovered the mechanical secrets behind this impressive trick.
The researchers conducted several experiments with both live and dead birds. They found that dead flamingos could be made to stand one-legged without any external support.
"If you look at the bird from the front, while they're standing on one leg, the foot is directly beneath the body which means that their leg is angled inward," Young-Hui Chang from Georgia Tech told BBC News.
"That's the pose you have to strike in order to engage the stay mechanism," said Chang.
Dead birds cannot stand unsupported on two legs, suggesting a greater role for active muscle force in this posture, scientists said.
The researchers also studied live birds, and showed that when they were standing one-legged and resting, they hardly moved at all - underlining the stability of this passive position.
However, the birds did sway somewhat when the one-legged posture was combined with an activity, such as grooming or calling out.
Find latest and upcoming tech gadgets online on Tech2 Gadgets. Get technology news, gadgets reviews & ratings. Popular gadgets including laptop, tablet and mobile specifications, features, prices, comparison.
World
Despite Trump's unprecedented attack on the validity of the US election system, his legal team has yet to provide any evidence that stands up in court
science
The annual award includes a pure gold medal, a citation and a prize purse worth USD 100,000 or its equivalent in the Indian rupees.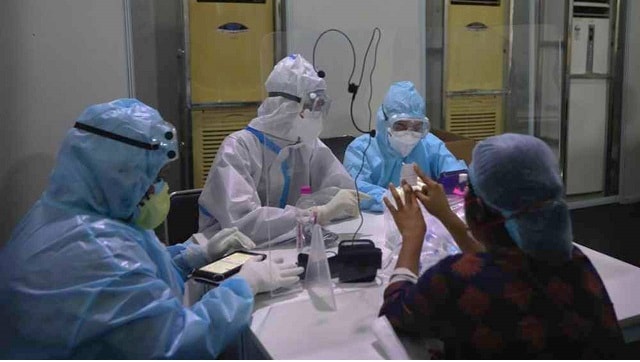 India
The UK on Wednesday approved the Pfizer-BioNTech vaccine, with UK regulator MHRA granting a temporary authorisation for its emergency use