Heel the World: An app that gives women an avenue to build, breathe and belong
Heel the World is a networking app that's exclusive for women and allows users to create profiles, upload photos, and connect with other like-minded women in close proximity.
"Abandon the cultural myth that all female friendships must be bitchy, toxic or competitive. This myth is like heels and purses — pretty, but designed to SLOW women down."
One of the many points that writer Roxane Gay mentions in her beautiful piece on how to be friends with another woman reflects the ideologies that have remained around for centuries now. Female friendships have been the brunt of the joke for as far along as I can remember.
"I don't have girlfriends, man. Boys are just less drama." This phrase has stuck around for years and is still a thing many women say, especially in popular culture. I say it's great to be friends with men, but if you've never had a female bond to boast about, sadly, you don't know what you're missing out on. Let me try and make you understand and introduce you ways to fix it.
Aisle, a matchmaking website, has launched a mobile application called Heel the World — a networking app that's exclusive for women and allows users to create profiles, upload photos, and connect with other like-minded women in close proximity.
There's an interesting answer that one of the women who has been using the app put forth. Sahiba Dhandhania, a 24-year-old entrepreneur from Mumbai said, "What I would love to see through this app, is women truly supporting women, and helping them through their journeys. Accept it or not, we critic our 'kinds' more than they do."
More than concentrating on the fact that women can be "bitchy" and "toxic", let's look at the other side of the fairer sex. The fact that they are fun, that they like meeting new women, love having conversations, lift each other up and make for a constant support system in each other's lives.
Able Joseph, the man who ideated this app said that besides creating a safe social networking experience for women, he's also looking at increasing collaboration amongst women with this app. Able believes that the reasons women aren't as involved with other women could be because of pressure or ego or anxiety, and that maybe an app like this can take away all of that.
If I have managed to hold your attention till now, I would like to think you're considering changing the whole "two women cannot be friends" myth, which brings me to the next and the most essential part of the app. The women behind the app:
"All my life I've banked on my sisters and girl friends to be my constants — they help me out, they are great listeners, they give me amazing advice and they are just that reliable," recalls Jancy Mathew, one of the team members at Aisle, who also manages content at the website and the app. She further mentioned, "Women today need a support system. They are not just mothers, daughters and sisters anymore. They work long hours, take care of the family, micromanage their life and dreams and have fun— they are always on the go. HTW is that platform that connects them with incredible women like them who they can talk to, hang out with and rely on."
So, we have an app that cuts women off the perverts who want to be "frands wth thm"? Damn!
HTW is seemingly opening that avenue up for you. It isn't just giving you women of similar interests that you can be friends with, it's also giving you a platform to build your social network, minus harassment. Win-win?
According to an article published in Livemint, there's been a steady rise in the number of women only networking events. If you were wondering what that means, it's the fact that you get to have a women's only platform to brainstorm ideas, execute those very ideas, have conversations and not be bogged down. Yes, it's one step closer to empowerment.
Are we getting close to the idea of being friends with women? No, too soon? Okay, let us read some more perspectives and see if they make sense to us.
Soumya Rose John, one of the content managers at Aisle and the second woman in line that I spoke to about building the app said, "I've always been a girl's girl. It's amazing to have a tribe of women, or maybe just one woman, who can be there for you, who understands you, and who can help you grow. I think HTW brings us ladies together on a very comfortable platform to do just that."
A comfortable platform — let me remind you why it's important to highlight this. If you're a woman, chances are you have been hit upon by random men on all these social networking sites. Well, how long do we wait for our women to finally feel safe? When is it going to be enough? Till there's an action in place to evict these perverts, we now have an app that lets us breathe and belong.
Nisha Ravi, another content manager at Aisle believes that a country is as prosperous as its women are empowered and Heel the World might be the first step to that.
One of the users, Pranita Bhatt, a 27-year-old social entrepreneur from Bangalore mentioned, "Networking with women of substance based on your common interests is such a wonderful idea. With the distorted feminism understanding that people seem to have these days, Heel The World looks like a very positive platform for all types of women to get together and just hold space for something beautiful to emerge. Cheers to strength and kindness, that all of us are capable of."
Astha Dugar, a psychologist and another user of the app said, "Heel the World is a really cool idea, especially today when it's really hard to find people who just want to make friends and network for the right reasons. When I went home after six long years in a different city, I didn't have a social circle left. I didn't want to use other so-called social apps because let's face it, they are hardly social. Being on HTW has helped me connect with a few really interesting women, women with whom I can see eye to eye be myself. I would definitely recommend the app to any woman looking for positive vibes and to just make some new friends!"
There, we have a recommendation too, now! Can we raise a toast to womanhood yet, or am I still convincing you to believe it's a brilliant idea to be friends with a woman?
If all of this not good enough a reason for you to have more women in your life, you're not at the right place and you're definitely not reading the right piece.
Here's to giving women a chance and hope to survive and take the world over with other women right by their sides!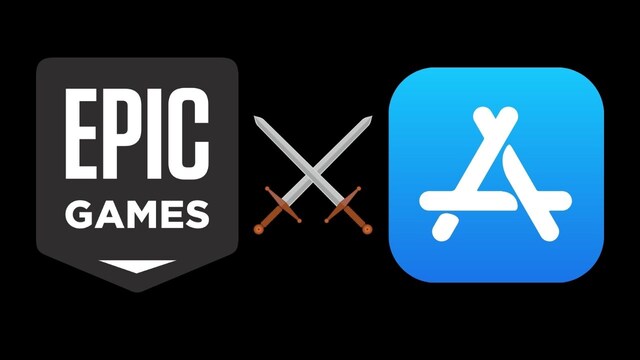 News & Analysis
The judge ordered Apple to dismantle a lucrative part of the competitive barricade guarding its closely run App Store, but she rejected Epic's allegations that Apple ran a monopoly.
News & Analysis
Epic has asked Apple to reinstate Fortnite and promised 'that it will adhere to Apple's guidelines whenever and wherever we release products on Apple's platforms.'
Business
CRED Travel has emerged as an increasingly effective option to find curated deals on hotels in India and other destinations across the globe