French TV station fails in attempt to make a point on feminism; but India is no better
Advertisements themed on women's empowerment are very much in vogue, and not just in India, it seems. Also, much like in India, some end up scoring a self-goal on the patriarchy front.
Advertisements centred around women's empowerment are very much in vogue, and not just in India.
However, much like in India, some end up scoring a self-goal on the patriarchy front. One such feminism disaster happened in France recently, when a French TV station pulled down an advertisement aimed at highlighting its feminist credentials, but instead earned ridicule for being inherently sexist.
The advertisement was designed to highlight the station's positive record on female employment, with the tagline "The majority of our presenters are women presenters," AFP reported. However, the TV station chose a rather dubious way of making the point, by showing household chores that had gone wrong because the woman of the house was, well, not in the house, but working at the TV station — France 3.
So, a meal is left overheating in an oven, a bedroom is in disarray and an iron is left smouldering over clothes, while a song on the soundtrack asks 'Where are the women?' Soon enough, the question is answered emphatically: "They are at France 3". The channel goes on to proclaim that it is 'more different, more modern and more feminine'. France's minister for women's rights, Pascale Boistard, however, was not convinced and tweeted that 'it did not seem like the best way to promote equal rights.' The TV station later pulled down the advertisement.
La majorité de nos présentateurs sont des présentatrices ! https://t.co/iXTEwFNWlh

— France 3 (@France3tv) October 2, 2015
La campagne «femmes» de @france3tv ne me paraît pas être 1 bonne manière de valoriser l'#égapro chez les anim. TV, chère @DelphineErnotte

— Pascale Boistard (@Pascaleboistard) October 5, 2015
Evidently, while creative heads for advertisements are convinced that showing equality at the workplace is a good way to showcase a brand, they are not as enthusiastic about shared responsibility on the home front.
Not long ago, an advertisement for Airtel in India sparked a debate for its depiction of working women. The advertisement shows a woman taking her husband to task as her boss in office, while cooking up a meal for him at home. While one could say that the commercial was better than the ones showing wives washing clothes for their high-flying husbands, it perhaps got flak precisely because it claimed to send out a different message, but ended up reinforcing it instead.
Not to be left behind, Fair & Lovely too, had come up with a commercial claiming to root for gender equality. However, that advertisement ended up showing a young woman's marriage prospects, as also her self-confidence while standing up to her father, to be linked to the colour of her skin. This, of course, was not much of a surprise considering that the product itself is based on the premise that the colour of a woman's skin is a deciding factor in her success in life.
So, along comes an advertisement from another part of the world which does not exactly do a good job of depicting gender equality either. However, in this case, the French minister for women's rights' remarks was followed by the commercial being pulled off the air by the TV station. In India, on the other hand, Minister for Culture Mahesh Sharma has been quoted as saying that girls wanting a night out is not a part of Indian culture (see report by The Times of India here). This is something to think about before we gloat about the French TV channel's failed attempt at feminism.
With inputs from AFP
Subscribe to Moneycontrol Pro at ₹499 for the first year. Use code PRO499. Limited period offer. *T&C apply
India
Even though the NSE, as well as the BSE, extended trading hours till 5 pm Wednesday, the overall volumes could not touch the usual averages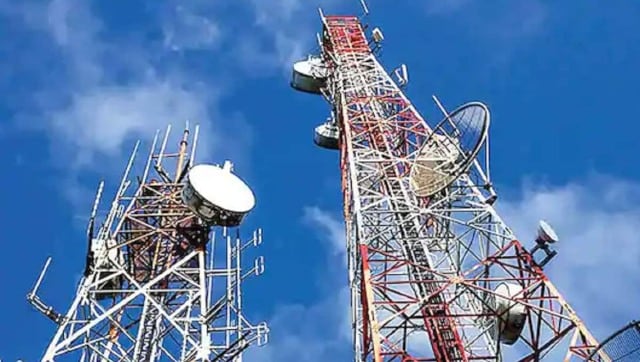 India
Bids were received in the 800 MHz, 900 MHz, 1800 MHz, 2100 MHz and 2300 MHz bands but there were no takers for the airwaves in the premium 700 and 2500 MHz bands
Arts & Culture
It is evident that engagement with sex work has broadened feminists' ideas of who should have 'rights'; revealed women's agency as being diverse and unruly; expanded and complicated conventional notions of choice and consent; and offered us another model of bodily autonomy.