Your petrol price cut has cost investors Rs 4,400 cr
The petrol price rollback is vexing the stocks of oil companies at a time when government is not compensating them adequately.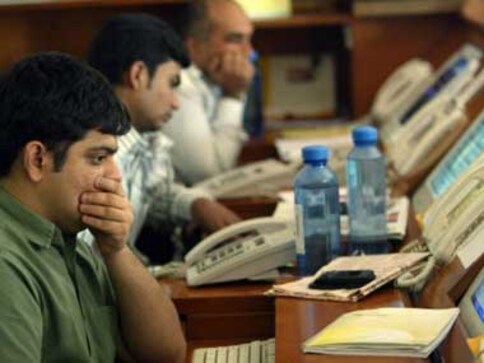 Your petrol may be cheaper by Rs 2.2-2.3 a litre, but the oil marketing companies - and their investors -are paying the price.
On Wednesday, as news about the politically-induced price cut impacted the stock market, the three oil marketing companies - Indian Oil, Bharat Petroleum and Hindustan Petroleum - lost Rs 4,400 crore in terms of market value.
At 11.30 am, Indian Oil was down by 3.7 percent to Rs 265, HPCL was down by 7.2 percent to Rs 279, and BPCL by 5.9 percent to Rs 506.50.
The price rollback will have a severe impact on their bottomlines, pushing them further into losses. Oil companies are expected to post under-recoveries of Rs 1,30,000 crore for the year.
The marketing companies lose Rs 333 crore a day on account on underpriced diesel, kerosene and LPG, which are cross-subisidsed by higher petrol prices. Thus every month's delay in raising prices causes under-recoveries to rise by Rs 10,000 crore.
Market experts have commented that the rollback is a political decision taken by the government after opposition parties threatened to boycott the winter session of parliament.
Apart from not being allowed to increase prices, refiners are facing a double-whammy - rising crude oil prices and a depreciating rupee. Nymex crude has touched a 16-week high on a series of positive economic data coming out of the US. The rupee, on the other hand, has touched a 32-month low of Rs 50.94 on Wednesday.
A falling rupee results in higher cost of imported crude oil, which in turn increases under-recoveries for refiners.
At the time of announcement of results, refiners had said they might have to shut down their plants as early as December since burgeoning under-recoveries were making it difficult for them to raise funds.
The Union government has not compensated them by either issuing oil bonds or giving them cash subsidies. Delays in providing these subsidies means oil companies have to borrow more - making their losses worse.