Why smokers should not lie on their insurance form
Even if you are not presently a smoker and have not smoked for many years, it's better to mention that in the past you have been a smoker.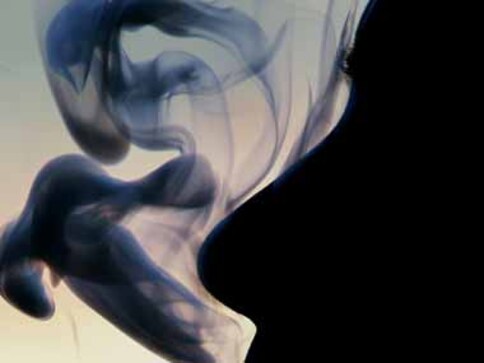 If you are a smoker, you better not lie about your smoking habit on your insurance proposal form. Don't be shocked, people do lie. Sample this:Firstpost did a dip-stick survey and found that nearly 66.6 percent of the respondents said they would lie on their insurance proposal form, about their smoking habits.
Interestingly, the reasons for withholding such an important detail is varied. "I am a social smoker and that doesn't matter," one of the respondents said.
"If I mention that I smoke, they would exclude the smoking-related diseases from my insurance cover," another one said. "I don't want to pay extra just because I am a smoker," pointed out yet another.
There a few things you need to know as a smoker:
Life Insurance:Anuj Bhagia, CMO, Policybazaar.com, said, "Generally, when it comes to a term life cover, a smoker has to pay 10-15 percent higher premiums, compared with non-smokers." For instance, if a term life insurance for a smoker costs Rs 18,090, the same policy would cost a non-smoker Rs 11,910.
Health Insurance: As far as health insurance goes there aren't any differential premiums for smokers and non-smokers. In a recent interaction, Shankar Nath, head-marketing and director, ICICI Lombard GIC Ltd, said, "As of now, insurance companies do not charge a different or higher premium to smokers." However, things might change in the future. Looking at global trends, even Indian insurance companies will eventually start charging smokers higher premiums.
What happens when you lie
All insurance proposal forms ask you whether you are a smoker. This is true for both life as well as medical insurance. Based on the information you provide, the insurer decides the type of risk your account has, and they do underwriting math accordingly.
"If the insurer finds out later that you have lied about your smoking habit and you die due to lung cancer or any related disease, there is a good possibility that the claim would be rejected. Since the claim amount is very large with life insurance, you should be double sure that you don't provide misleading information on the form,"Bhagia said.
Even for health insurance experts agree that any kind of misleading or withholding of information on the proposal form, may affect the chances of getting the claim amount. Pankaj Mathpal, a Mumbai-based Certified Financial Planner, says, "Any kind of misleading information or lies on the proposal form, can be an issue later on. You should never lie about anything, even habits of smoking and drinking. When the time of claim arises, you don't want your family to suffer."
But isn't there a contestable clause for life insurance? "Many people misinterpret the contestable clause. They think if I lie on the form and not get caught for two years, the company cannot contest my claim. That's not what the clause means. Simply put, it's a period of time during which the insurer may contest or void the policy, provided the information provided by you is true. If there is element of fraud or lies or misrepresentations, your claim could be refused,"Mathpal says.
Before buying a policy, usually you have to undergo a medical test, but at times that may not be the case. Even if you are not presently a smoker and have not smoked for many years, it's better to mention that in the past you have been a smoker.
Of course, the insurance sector has been known for mis-selling insurance policies. There have been instances where insurance agents themselves have told consumer to avoid mentioning about smoking habits. We suggest you get rid of the agent, and ensure you say the truth and nothing but the truth about your smoking habit on the proposal form.
Business
After the collapse of California's Silicon Valley Bank, its customer deposits are now under the control of the Federal Deposit Insurance Corporation. Insured depositors with up to $250,000 in their accounts will be able to access their money Monday. What happens to the rest?
Explainers
Following a frenetic weekend of round-the-clock briefings, US policymakers took the audacious step of guaranteeing all of the failed Silicon Valley Banks' deposits, including those exceeding the Federal Deposit Insurance Corporation's $250,000 limit
Explainers
Guarantees of hundreds of thousands of dollars are provided by organisations such as the Federal Deposit Insurance Corporation and the Securities Investor Protection Corporation. Building defences and having a few backup plans is simply good financial hygiene