SBI rate cut: 8 things to know before switching home loans
The SBI offering might seem like a tempting deal. But before you ditch your lender, and switch to SBI, or any other lender for that matter, here are a few things to keep in mind.
State Bank of India cut interest rates on home loan by 50 basis points on Thursday. The new rate is between 10.25% to 10.40% per annum. If you are a home loan borrower and paying a high Equated Monthly Installment (EMI) to your existing lender, this SBI offering might seem like a tempting deal. But before you ditch your lender, and switch to SBI, or any other lender for that matter, here are a few things to keep in mind.
Wait: Sure, your EMIs have been high for sometime now, and your budget may not be able to afford the higher EMI. But, don't be in a hurry to switch that loan. Says, Vipul Patel, director, Home Loan Advisors (HLA), an independent mortgage advisory firm, "Just one bank (SBI) has cut their lending rates on home loan. But, it's the largest bank in the country. Also, the competition is so steep, that other banks will have to follow them." So, if you can wait a little while, it's possible that your own lender might cut rates as well, that too for existing borrowers.
Negotiate: If you are someone who does not want to be at the mercy of your lender to announce rate cuts on their retail loans, you can simply approach them to re-negotiate your current deal. Patel says, "Take a printout of the SBI offer from their website and approach your own bank for a matching or better deal." If you've been a good borrower, and have been regular in servicing your EMIs, your bank might just match the SBI offer. Says, Kiran Telang, Chief Financial Officer, ABT Capital Advisors, a Mumbai-based financial planning firm, says, "Banks don't want to lose good borrowers who repay loans on time. So, if you know you have a good credit history, make the most of it"
Know the rate: Interest rate is an important parameter while deciding to switch. Lower the interest rate, lower the total cost of your loan. Hence more size-able will be your savings. Says, Telang, "To make a substantial amount of saving you will need to ensure that the new lender offers you at least 1 % to 1.5% lower rate. That way, you would be able to save larger sum on your loan." For instance, if your loan outstanding amount is Rs 50 lakh and you have 15 years left to service the loan, and you currently pay 11.75% p.a. and the new lender offers 10.25% p.a. as rate of interest, the total interest cost of remaining loan would be cheaper by Rs 708,660. That's a lot of money.
Cost of switching: Don't just go by the interest rate as a deciding factor. It's not the only deciding parameter. Says, Suresh Sadagopan, Certified Financial Planner, Ladder7 Financial Advisories, "Along with the interest rate of the new lender, you should also keep in mind the processing fee that is charged by the new lender." The processing fee varies from lender to lender. It could be anywhere between 1% to 1.5% p.a. of the loan outstanding amount to a few thousand rupees. Telang says, "Few lenders charge a fixed processing fee of Rs5000 to 10,000 and switching may work in such a case." For instance, when we ran numbers for a loan outstanding of Rs 50lakh, with rate of 11.75% for 15 years, switching the loan at an 11% without processing fee made slightly better sense than switching to a lower rate of 10.80, with a processing fee as 2% of total outstanding loan amount. Keep in mind, Reserve Bank of India and National Housing Board has done away with prepayment charges on floating rate loan. So, as far as prepayment charges go, you need not worry. Also keep an eye on any hidden charges like legal fees and like with the new lender.
Cost of Refinancing: While switching to a new lender comes at a cost, at times, even refinancing at lower rate with your existing lender might come at the cost. Says, Atanu Sen, Deputy Managing Director and Chief Credit and Risk Officer, "Our new interest rate is available only for new borrowers, and if you are an existing SBI borrower, you will have to shell out a conversion fee of 1% of the outstanding amount, to get the lower interest rate." We suggest you do the numbers to see if the fee is worth it. Also check with other lenders, and compare if refinancing with SBI at 1% conversion fee is better deal than switching to a totally new lender.
Time it right: Your EMI is made of two components. First is the principal component and second is the interest part. Sadagopan says, "As a thumb rule, if you switch at the beginning of the loan tenor, you pay a higher amount towards the interest component, while towards the end of the loan, you pay higher amount toward the principal part. You get a better deal when you switch the initial years of the loan." For instance, on an Rs 70 lakh loan at 11% rate of interest over a tenor of 15 years, your EMI would be Rs 68,196. Here the interest component of the EMI in the first three years would be in the range of Rs 55,000 to Rs 37,601, but in the last three years, the interest part of the same EMI would be in the range of Rs 10,300 to as low as Rs 619. In fact, if you are stuck at a very high rate, you could still look at a switch even in the last few years of the loan. Sadagopan, adds, "Some borrowers are stuck at 15% p.a. and even if they are in the last few years of their loan, it still makes sense to switch to a lower rate. They would be also to save a substantial amount, if they get a lower rate."
Get over inertia: The truth is that even a 1% lower rate can save you good amount of money. And if the processing fee is nominal, it would make the deal even better. But, you will have to put in that extra effort to negotiate with your own bank or switch to a new bank. To do the math, you can make use of online home loan calculators available on various loan portals. How soon the over all interest rates will start falling is hard to tell. But, that should not stop you from looking for a better deal on your existing loan.
Find latest and upcoming tech gadgets online on Tech2 Gadgets. Get technology news, gadgets reviews & ratings. Popular gadgets including laptop, tablet and mobile specifications, features, prices, comparison.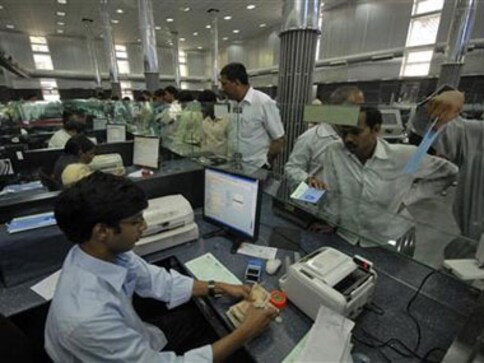 Business
While newspapers have gone to town trying to tell you and me that interest rates are falling, nothing like that has happened
Investing
The abolition of the prepayment penalty on home loans is a double-edged sword. Now housing loan companies will try to raise rates to balance the risk
Investing
There are ways to save your tax apart from Section 80C. These can be range from medical, health and even to education. Have a look.