Shree Cement profit can jump 253%. Here's why & how of it
At a time when realty and infra are in doldrums, a robust performance by cement stock is surprising to many.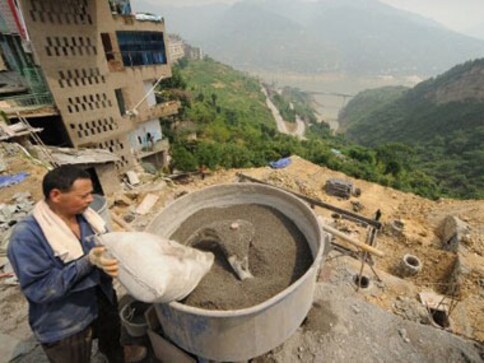 Cement is one of the few sectors to show resilience in the midst of an overall gloomy environment. Last week three of the top companies in the sector, ACC, Ambuja Cement and Ultratech all touched a new yearly high.
At a time when real estate and infrastructure are in doldrums, thanks to an overall slowdown in the economy, a robust performance by cement stocks is surprising to many. This is especially true when steel has not done as well as cement.
One of the reason for the upward movement in cement is a sharp rise in demand by 20 percent, which has helped capacity utilisation in the sector increase to 82 percent from 75 percent in the previous month. Pick up in demand, says a Deutsche Bank report is due to marginal pick-up in roads and railway activity, followed by rural residential demand and pre-election activity, especially in high consumption states of UP and Gujarat.
Ambuja has posted a 29.2 percent year-on-year volume growth for the month of November, while Ultratech has grown 16.3 percent. ACC on the other hand has posted a moderate growth of 5.2 percent.
Adding to the volume pick up is the rise in cement prices. Though lower than previous month, cement prices have moved up from an average of Rs 230 per bag to the current levels of Rs 289 per bag.
Cement companies are thus expected to post very strong numbers in the third quarter. As per the Deustche report Shree Cement is expected to show the strongest jump of 253 percent in its earning as it is among the biggest players in northern India. On an average the larger cement companies are expected to post a growth between 14 and 60 percent.
With the industry entering the peak season, market participants are expecting demand to pick up further. Fourth quarter numbers can be even better than the third.
Very few sectors can boost of such high growth rates and low valuations. It is no surprise then that stocks in the sector have touched their 52-week high and are close to their all-time high level.