Sensex flat ahead of inflation data, rupee at week high
The key Indian stock indices have advanced modestly in early minutes of trade, spurred by steady inflows from FIIs and expectations of some reform-oriented steps from the Government after this week's presidential election.
The Indian markets open flat ahead of wholesale inflation data with the Sensex up 3 points at 17217.34 levels and the Nifty down 0.25 points at 5227.85. It's expected that the soaring food costs might have taken the inflation numbers to a new high, the IIP numbers have improved modestly and if the inflation numbers remain on elevated levels the Reserve Bank of India (RBI) will remain hawkish on monetary policy and may not go for a rate cut in its upcoming policy review on 31 July.
After gaining around 7.5 percent last month, Sensex has lost 1.2 percent so far this month. Kingfisher Airlines is the top traded stock on the NSE, down 1.5 percent as pilots are likely to move the labour court of non-payment of salaries.
Wipro, ICICI Bank, Sun Pharma, M&M, HDFC, Bajaj Auto, Bharti Airtel, L&T, Maruti, BHEL, HUL are among the gainers in Sensex and Nifty.
Infosys, Tata Steel, ONGC,Jindal Steel, Sterlite are among the losers in Sensex and Nifty.
The rupee strengthened to more than a week high in early session today, bolstered by a rebound in equities and commodities after the latest China economic data came in less dire than feared. At 9:02 am, the rupee was at 54.89/90 to a dollar as against 55.14/15 last close.
Asian shares extended their rally today as fears of an economic hard landing in China subsided, with last week's softer growth data within expectations and Premier Wen Jiabao on Sunday raising the prospects of more policy stimulus if needed.
Meanwhile, US President Barak Obama has called for a new wave of economic reforms to reverse a worsening investment climate in India citing concerns over the deteriorating investment climate in that country.
Traders will also be eyeing some major corporate earnings announcements for the day.Results today include Castrol India, Exide Industries, Sourth Indian Bank, Reliance Industrial Infrastructure and Tata Coffee.
On the macro front, India's export, shrank 5.45 percent in June 2012 to $25.07 billion from $26.51 billion in the same month last year while, imports into the country for the month under review stood at $35.37 billion after declining by 13.46 percent, leaving a trade deficit of $10.3 billion.
Even the much-hyped presidential election takes place this week, with Pranab Mukherjee in the driver's seat. The period after the presidential polls is likely to be an important one amid growing expectations on the reforms front.
Stocks in news
Tata Motors rose 0.64 percent at Rs 237 after the company's Chairman, Ratan Tata, said that the company is working on a new line of fuel-efficient commercial vehicles. News reports also said that Jaguar Land Rover is planing on expanding Brazil operations.
Tata Steel fell 1.94% to Rs 417.40 after the stock turned ex-dividend today, 16 July 2012, for dividend of Rs. 12 per share for the year ended 31 March 2012.
Rating agency Standard & Poor has changed outlook for Ballarpur Industries to negative from stable. The company has initiated a process to bring all paper businesses under one step-down subsidiary. It plans to unlock value through an IPO. The company is looking to cut total debt of Rs 3900 crore by Rs 300 crore by March 2013. The stock is up 0.7 percent.
Exide Industries declined 0.7% ahead Q1 numbers. Indraprastha Gas was down nearly 1%.
Lloyds Steel surged 5% after Miglani Group made open offer to shareholders for buying 26% stake in the company at Rs 11.65, which is premium to the current price.
Coal India is up marginally on reports that the company is planning to acquire 50% stake in Indian Oil Corporation explosives division to form a JV.Reports said that this move has come after Competition Commission of India (CCI) imposed a penalty of 600mn on 10 private explosives manufacturers.
DLF Ltd has reportedly said that it is planning to cut its Rs 2300o crore debt to about Rs 17000 crore in this financial year as it hopes to sell at least two out of its three big-ticket non-core businesses by the year-end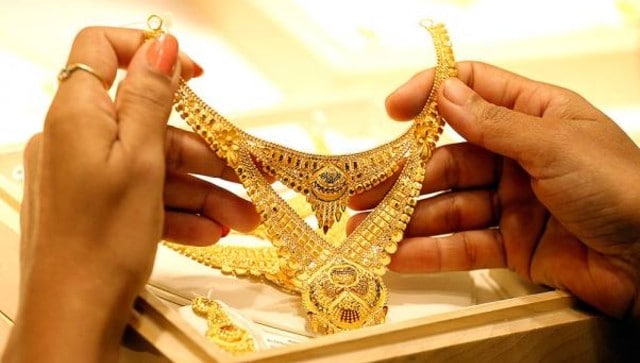 Business
In the international market, gold was trading lower at $1,832 per ounce, while silver remained flat at $27.38 per ounce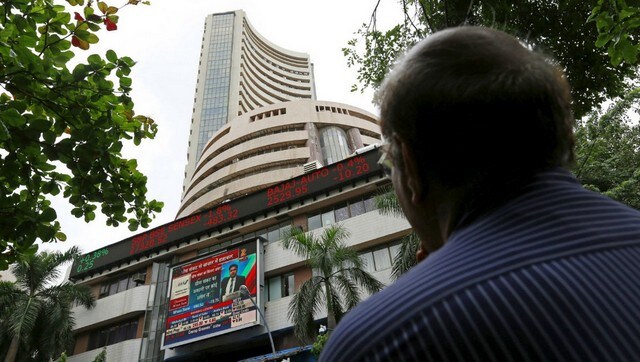 Business
The BSE index was trading 174.54 points or 0.36 percent higher at 48,852.09, while NSE Nifty advanced 69.05 points or 0.47 percent to 14,686.90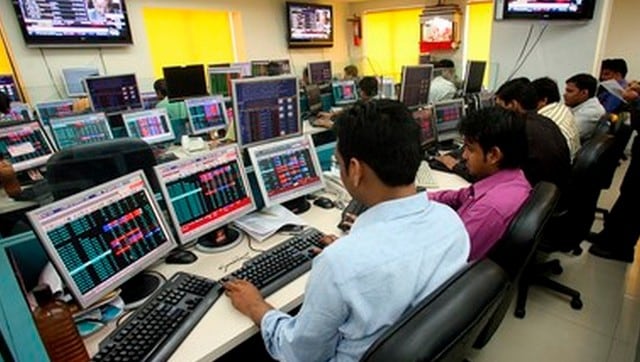 Business
The BSE index jumped 266.09 points or 0.55 percent in initial deals and NSE Nifty advanced 81.45 points or 0.56 percent