Sebi's new agenda is a big clean-up act for markets
Implemented correctly, the new moves could change the face of Indian market infrastructure. The changes will be the ultimate test, not just for the bourses but also for Sebi itself.<br /><br />
The Securities & Exchange Board of India (Sebi) is clearly on an aggressive mission to clean up the country's capital market infrastructure and make the stock markets and market infrastructure intermediaries (MIIs) play by tough new rules of the game.
The UK Sinha-led Sebi, which has been examining the Bimal Jalan committee recommendations on "Review of Ownership and Governance of Market Infrastructure Institutions", on Monday came up with a wide-ranging set of measures to streamline the capital market infrastructure andregulate it better.
The most significant change Sebi has made is in the area of stock exchange infrastructure and regulation. The market regulator has pushed through some important reforms, while tightening the screws on bourses in some other areas. Bourses will be required to have a minimum net worth of Rs 100 crore.
The minimum net worth for clearing corporations (CC) and depositories will be Rs 300 crore and Rs 100 crore respectively. Existing clearing corporations will have to build up to the prescribed networth of Rs 300 crore over a period of three years from the date of notification.
Governance reform
While this net worth limit is being seen as a good news for the market since it will strengthen bourses further and eliminate the weaker ones, Sebi's move of creating a parallel governing structure other than the managing director or CEO is bound to raise howls of protest from some sections of the market.
The heads of member regulation, listing regulation and survey regulation of stock exchanges requires reporting to an independent committee of the board, not just to the MD/CEO. This committee would comprise independent directors, with one of them heading it, making it completely divorced from the other members of the board.
That effectively means that these three key functions of the stock exchange will now be under intense scrutiny.
For long, stock exchanges had been perceived as closed and opaque broker-run clubs serving the interests of a few.
However, over the past several years, and particularly after the advent of National Stock Exchange, this perception has been undergoing a significant change. The Bombay Stock Exchange, Asia's oldest bourse which was once plagued by issues of governance and a lack of transparency, has also got its act together and is seen as much better managed.
However, clearly Sebi wants to leave no stone unturned in cleaning up the running of the bourses.There will also be a conflict resolution committee (CRC), set up by Sebi, drawn from external and independent members, which would deal with cases of conflict of interest. Importantly, the independent committee of the stock exchanges will have regular interaction with the CRC, Sebi has said.
Eliminating fat cats
In line with the Reserve Bank's move on such issues, Sebi has also pushed through measures to better regulate compensation in the market infrastructure institutions, another move which some may see as controversial or leading to micromanagement by the regulator.
However, this is broadly on the principles of sound compensation practices by bodies like the Financial Stability Board.
Consequently, Sebi has mandated that a compensation committee consisting of majority public interest directors and chaired by a PID will determine the compensation of key management personnel.
Continues on the next page
That apart, the variable pay component will not exceed one-third of total pay. Of the variable pay, 50 percent will be paid on a deferred basis after three years. ESOPs (employee stock option plans) and other equity-linked options in the MII will not form part of the compensation for the identified key management personnel.
Importantly, the remuneration to key management personnel will be approved by Sebi. Also, the terms and conditions of the remuneration shall not be changed without the approval of Sebi. The compensation policy may also include have 'clawback' arrangements.
While there is bound to be criticisms of the measures on compensation in that it may limit the entry of good talent into MIIs, Bimal Jalan, the author of the report, has defended the move saying it was in line with global practices. In an interview with Business Standard, Jalan says there is a lot of criticism about fat pay packages even in the US. "We want reasonable salaries, as a company should not run in the interest of those operating it," Jalan, a former RBI governor, says in the interview, articulating the thinking behind the move.
Sebi also mandates that 25 percent of the profits of the exchange will have to be given to the settlement guarantee fund of the clearing corporations to bolter their risk management capacity. That effectively caps the profits for a stock exchange, but also serves as a move to further reduce risks from the system.
The market regulator has also pushed forward a long-pending reform of allowing bourses to be listed, but even there, a few riders have been put in place: self-listing has not been permitted, listing will only be permitted when they put in appropriate measures to tackle conflict of interest, and bourses cannot list until three years of receiving Sebi approval.
While there have been investors in bourses who were keen on an exit option via listing, it is unlikely that this will happen anytime soon, since bourses will first have to work out conflict of interest mechanisms for listing on rival bourses.
Cleaning up possible illegal trade
Sebi has also set out an exit route for regional bourses, long plagued by lack of volumes. If an exchange's turnover falls below Rs 1,000 crore, it can now apply for voluntary delisting and exit.
But if this does not happen within two years, Sebi will do it compulsorily. Some of the smaller exchanges have become hotbeds of illegal trading, causing potential systemic risks, and this move could remove the problem once and for all.
In other instances, other regional bourses have tied up with the bigger ones where they are now allowed to trade on stocks listed on the larger bourses as part of the arrangement. This route has so far ensured their survival.
Viewed in totality, Sebi's new market infrastructure norms are an important step towards eliminating a number of grey areas which continued to plague the smooth and efficient functioning of the markets. How they will be implemented, however, will be the ultimate test, not just for the bourses but also for Sebi itself.
Find latest and upcoming tech gadgets online on Tech2 Gadgets. Get technology news, gadgets reviews & ratings. Popular gadgets including laptop, tablet and mobile specifications, features, prices, comparison.
Investing
Sebi today decided to exclude these violations from the consent order, a window available for settling disputes on payment of a fee.
Investing
The Supreme Court has asked Sebi to consider afresh MCX Stock Exchange's (MCX-SX) plan to start an equity trading platform such as the NSE or the BSE as well as revive stock ownership norms within three months.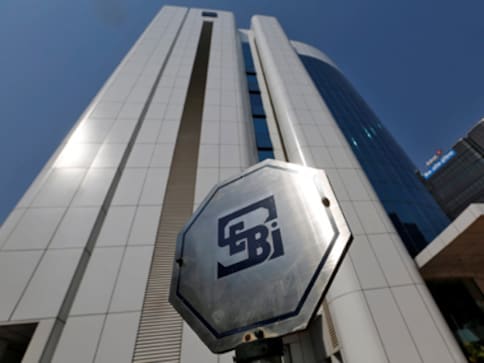 Business
As per the annual accounts of SEBI, the total expenditure of the regulator also rose to Rs 387 crore in 2016-17, from about Rs 374 crore in the previous fiscal.