Rolta India has galloped 5 percent to Rs 79.55 per share after it announced on the BSE that it has redeemed the outstanding Foreign Currency Convertible Bonds (FCCB) aggregating to $134.7 million which includes redemption premium of $38 million on the due date.
Post this redemption, there would be no more FCCB's outstanding for the company, it said in its press release.
Commenting on this redemption,KK Singh, chairman and managing director, Rolta India, said "We are very pleased to announce full payment of outstanding FCCBs before the maturity date. This underlines the confidence of the financial community/banks in our company and its strong business model amid uncertain times and volatile foreign exchange environment".
Earlier today, JSW Steel informed the exchange that it has redeemed FCCBs issued in June 2007 on the due date. The company said in its report to the BSE that the total payment for redeeming the outstanding principal amount of $274.4 million, which was issued in June 2007 was $391.84 including redemption premium.
Strides Arcolab had also redeemed its bonds worth $80 million this week.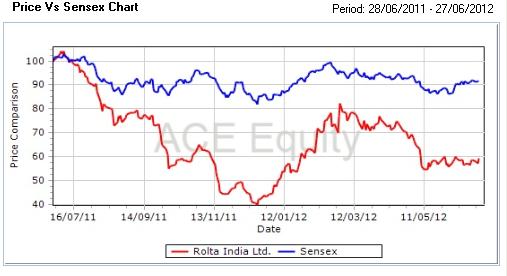 FCCBs are bonds issued to raise debt in foreign currency. The holders have an option to convert them into equity. With the equity market volatile, issuers of FCCBs are hardpressed to buy them back, as no holder is willing to convert into equity.
Rating agency Standard & Poor's said in a report that as many as half of the 48 Indian companies with FCCBs maturing in the rest of 2012 may default due to the slump in the local stock markets and the rupee.
Updated Date: Dec 20, 2014 18:23 PM