Quick checklist of non-80C instruments for tax benefits
There are ways to save your tax apart from Section 80C. These can be range from medical, health and even to education. Have a look.
Section 80C, without a doubt, is the most popular section when it comes to tax savings instruments or options. But, these are not the only instruments that offer tax benefits, there are many more that give you tax savings benefits. Here's a quick handy list.
1) Section 80D: Medical Insurance policy
Details: Section 80D offers you tax benefits in the form of deduction for premiums you pay for medical insurance. It offers benefits of up to Rs 15,000 for self and family or if you buy policy for non-senior citizen parents. The deduction is Rs 20,000 if your parents are senior citizens. From this year, you can claim within the existing limit a deduction of up to Rs 5,000 for preventive health check-up. Read more here.
How: Online insurance portals, insurance company websites or insurance agents.
2) Section 80DDB: Medical treatment of certain illness.
Details: If you are less than 65 years old during the previous year, then the deduction limit is Rs 40,000. If you are a senior citizen (more than age 65), then the deduction limit is Rs 60,000. Keep in mind that the amount for which you get a deduction will be the amount actually paid, or the respective limit (as per your age), whichever is lower. Read more here.
How: Keep records of medical bills and insurance policy claim reimbursements and employer's medical policy reimbursements and provide the same during investment proof submissions.
3) Section 80E: Interest paid for education loan.
Details: You get a deduction for the interest paid for education loan during the year from your income for that particular year. Anyone who takes an education loan can avail of this tax deduction as long as the loan is taken for the spouse, children or self. The deduction is permitted in the initial assessment year or the year in which you start paying the interest on the loan and seven more years immediately after the initial assessment year. Also keep in mind that deduction is available only up to eight years. Read more here.
How: Get the certificate for your education loan lender showing the interest amount you've paid.
4) Section 24: Home loan interest amount.
Details: You get a tax deduction of up to Rs 1.5 lakh for the interest amount you pay towards home loan. The Rs 1.5 lakh limit on the interest amount is applicable when you've taken a loan for a self-occupied house. If it's not a self-occupied house (rented out) you will get a tax deduction according to the actual interest amount you've paid towards the loan. Here there is not limit of Rs 1.5 lakh. Read more here.
5) Section 80 TTA: Savings accounts.
Details: According to the new Section 80 TTA introduced in the Budget last year, savings account interest income up to Rs 10,000 will get a tax deduction. Savings accounts in held in banks and India Post come under this section. Keep in mind, that this deduction of Rs 10,000 on savings account interest income is all bank accounts put together. Read more here.
How: Submit your savings banks account statements to your chartered accountant this tax saving season.
6) Section 80 G: Donations
Details: When you make donations to certain charitable organisations and institutions you get tax deduction under Section 80 G. The amount of deductions can be either 50 percent or 100 percent, depending upon the type of institution you donate to. Keep tracking Firstpost for more details on this section, soon.
How: Ensure that you take receipts for the donations you made and submit it while giving investment proof to your employer. If your employers' investment proof submission form does not have a section 80 G, you can fill these details in the "others" section mentioned in the form.
Here is a quick printable list of instruments that offer tax benefits apart form Section 80C. Next we bring, all you wanted to know about House Rent Allowance tax benefits. So, do keep tracking this space.
Find latest and upcoming tech gadgets online on Tech2 Gadgets. Get technology news, gadgets reviews & ratings. Popular gadgets including laptop, tablet and mobile specifications, features, prices, comparison.
Business
However, July collections are higher than Rs 62,009 crore in May and Rs 32,294 crore in April.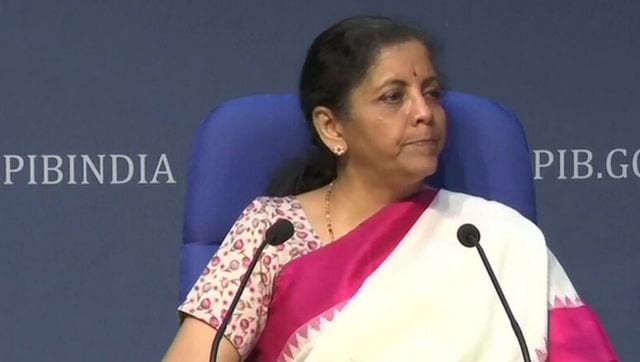 Business
The attorney general has said that there is no obligation on the Central government to pay the GST compensation shortfall to the states.