Product Launch: LIC's Flexi Plus
If you talk to experts, there are two opposite views. While some say the new product comes with lower charges as compared to debt-oriented mutual funds, others disagree.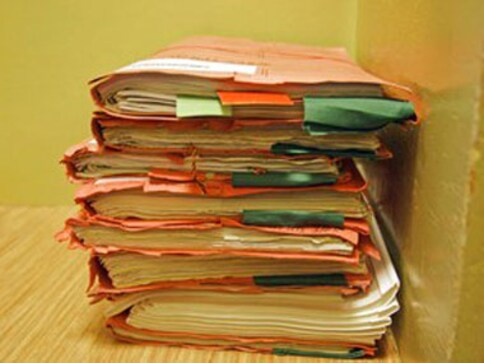 Come January and you find two things happening; the first, your office HR department starts sending you emails asking for investment proof for saving on tax. And, secondly, the media is filled with advertisements from insurance companies launching new insurance or insurance-cum-investment plans. This January too it's the same story. Just this week, Life Insurance Corporation of India (LIC) launched two new products; first is LIC's Flexi Plus Plan and the other being a pension plan called New Jeevan Nidhi. If you are someone who is looking to invest in an unit-linked investment plan (Ulip), but are not sure if this works for you, read on to know more.
What is it: According to LIC's website, this Ulip provides a lumpsum benefit on death and also maturity benefits, irrespective of the survival of the policy holder.
Objective: Hemant Bhargava, ED (Marketing), LIC, says: "This plan offers a combination of protection and long-term savings along with flexibility. The flexibility here is that you get to choose the term of the policy, the mode in which you pay the premiums, along with the facility to make partial withdrawals."
In fact, you have two funds options to choose from. Type 1 Debt Fund, which has 100 percent debt exposure with no equity exposure and comes with a low risk. While Type 2: Mixed Fund, equity will be 15-25 percent, and the rest in debt. You get to choose between the two fund types.
What are the features: You can make monthly, quarterly, half yearly and yearly payments within the minimum and maximum premium limits set by the insurer for each payment interval. Keep in mind that, Sum Assured under the plan is 10 times the annualised premiums or 105 percent of the total premiums paid, whichever is higher, this includes any premiums which were due, but not paid.
Charges: Premium allocation charges are in the range of 7.50 percent to 3 percent of the premium amount. With 7.50 percent for the first year, 5 percent from the second to fifth years, and 3 percent thereafter. Mortality charges, or simply put, the cost of life cover, will be in the range of Rs 1.36 to Rs 6.29 per annum, and will be charged as per the age of the policyholder. Then there are policy administrations charges, discontinuance charges (in case of discontinuance) as well. Fund Management charges are 0.50 percent per annum of Unit Fund of Debt Fund and 0.60 percent per annum of Unit Fund of Mixed Fund.
Benefits: Bhargava says: "Death benefit during the policy term is as follows; a lumpsum will be paid immediately which is equal to Sum Assured to the nominee or legal heir. After the date of death, an amount which is equal to sum of all future premiums payable will be credited to the policyholder funds. And on maturity date, total fund value will be given to the nominee, legal heir."
"As far as maturity benefit goes, on surviving the date of maturity, an amount equal to Policyholder's Fund Value shall be payable." To know details about benefits and features see here.
What experts say: If you talk to experts, there are two opposite views. While some say the new product comes with lower charges as compared to debt-oriented mutual funds, others disagree.
Ranjan Varma, Personal Finance blogger at Personalfinance201.com says, "This is a decent product for anyone who wants to invest in Ulips and is comfortable dealing with LIC."
He told Firstpost that the premium allocation charges of this policy are lower than what mutual funds charge. Varma says, "The premium allocation charges of 7.50 percent in the Ulip is less than the 2.5 percent expense ratio in mutual funds. Reason being, while the 7.5 percent charge is calculated on the amount you pay annually in a Ulip, the 2.5 percent charge is on the asset under management (AUM) in a mutual fund."
According to Varma, if you invest Rs 25,000 every year in LIC's Ulip as well as a mutual fund scheme and continue this for 20 years, and assuming the amount grows by 10 percent every year, the total of various charges add up to Rs 1 lakh.
In a mutual fund scheme with 2.5 percent expense ratio, the charge is calculated on the total AUM and not just the amount you pay. In the above example, the total expenses charged in 20 years would be Rs 2.36 lakh approximately (at just 2 percent of AUM). Varma says: "The 2.5 percent expense ratio in a mutual fund is double the expenses in LIC's Ulip, Flexi Plus. This unit linked assurance plan provides a lumpsum benefit on death but also the maturity benefit irrespective of the survival of the policyholder."
As mentioned above, not all agree.
Suresh Sadagopan, Certified Financial Planner of Ladder7 Financial Advisories, says: "It's a normal Ulip, nothing great about it. And there are only two fund options." He further adds, "If you look at the expense charges for short-term debt funds, they are between 0.7 and 1.5 percent of AUM. Median is probably 1.2 percent. Some are even as low as 0.3 percent. Also, medium-term debt funds are in the range of 0.25 -2.25 percent. Median is about 1.5 percent".
Another Mumbai-based planner who did not want to be named said, "Both the fund options are debt heavy and, if you see, debt-oriented Ulips generally don't have high charges. Equity-oriented Ulips, on the face of it, can charge higher."
That's not all; remember the returns are market linked. Sadagopan says, "If you invest in a mutual fund, and the fund underperforms after a year, you can exit and switch to another fund with a different fund house; here you will have a lock in. And why get locked in for 5 to 7 to 10 years in a debt-oriented Ulip when there are other investment options available?"
Surya Bhatia, Delhi-based CFP, says: "Apart for being a normal Ulip, this has an upper limit of Rs 1 lakh of premium, so they are probably targeting the middle income group investors. I don't see any material advantage in the product. Also, the charges are high upfront; they could have distributed the charges across instead."
All three planners Firstpost spoke to said it's best to keep insurance and investments separate. That is, buy a term plan for life cover and if you want to invest in debt instruments, there is public provident fund (PPF) and debt-oriented mutual funds.
Now that you know more about LIC's Flexi Plus, take an informed investment decision based on you individual risk profile, asset allocation and financial goals.
Business
LIC shares listed at a discount even as the benchmark BSE Sensex opened with gains later soared over 2 per cent
Business
LIC had last month reduced its IPO size to 3.5 per cent from 5 per cent decided earlier due to the prevailing choppy market conditions
Business
The IPO was open from 4 May to 9 May for the subscription. While the allotments are expected to be done today, shares will likely be credited to Demat accounts on 16 May