NSEL crisis: Allegations of fake firms, crooked brokers emerge
Mumbai Mirror reported that the EOW wing has discovered that nine of the 27 companies that defaulted in making payments to the exchange never existed.
As the days pass, the NSEL crisis seems to be getting even murkier. The Economic Offence Wing of the Mumbai police that is investigating the NSEL fraud is now likely to frame criminal charges against brokers.
Rajvardhan Sinha, additional commissioner of police, Economic Offence Wing (EOW), Mumbai, told Economic Times that they are keeping the option of listing brokers as accusedafter ascertaining whether they colluded with firms that defaulted in settling investor dues to the tune of Rs 5,500 crore.
Of the 148 broking members, representing more than 13,000 investors, the big names include IBMA, Anand Rathi, India Infoline Commodities, Geojit Comtrade, Systematix Commodities and Motilal Oswal Commodities, notes the ET report.
But that's not all. On Sunday, Mumbai Mirror reported that the EOW wing has discovered that nine of the 27 companies that defaulted in making payments to the exchange never existed.
Until now, the problem was that these 27 borrowers who had taken money against security, in the form of commodities stored in warehouses, could not pay back the lenders because their stock of the commodities were found to be inadequate.
This led to a payment crisis at the exchange which led to its shut down.
"It is not a simple trading con game, where securities pledged by borrowers are inadequate, but an entirely well-thought out conspiracy by a select group of people to defraud gullible investors," a commodities analyst was quoted as telling Mumbai Mirror.
The firms that are accused of being 'ghost entities' are Chandigarh-based LOIL Continental Foods Private Limited, LOIL Health Foods Private Limited and Whitewater Foods Private Limited; Delhi-based Tavishi Enterprises Private Limited; Yathuri Associates in Panchkula; Ark Imports Private Limited, Ludhiana; Aastha Minmet Private Limited, Bangalore, and Swastik Overseas Corporation, Ahmedabad.
Last week, the EOW issued lookout notices against promoter Jignesh Shah and others named in the case.
"We have issued lookout notices for Jignesh Shah and others and requested the bureau of immigration to ensure that they do not leave the country," a senior police official said.
The investigators have already served summons to Jignesh Shah and others directing them to appear before them for questioning.
The spot commodity bourse, promoted by Jignesh Shah-led Financial Technologies India Ltd (FTIL), has been facing problems in settling Rs 5,600 crore dues of 148 members/brokers, representing 13,000 investor-clients, after it suspended trade on 31 July on directions from the government.
An FIR was filed against Jignesh Shah, Joseph Massey (MD of Multi Commodity Exchange of India Ltd (MCX), another Financial Technologies-promoted firm), other promoters, directors and defaulters charging them with cheating, forgery, breach of trust and criminal conspiracy, among others.
On 1 October, EOW froze 57 bank accounts, including those of the troubled exchange and the accused, even as CBI started a probe into alleged duping of customers and irregularities at the commodity exchange.
India
A tweet asking people to not step out of their homes without a cause or a mask accompanied by a six-second video of Tom and Jerry cartoon has gone viral on social media, garnering praise for Mumbai Police for its wit
Entertainment
Mumbai Police shared a screenshot of the teaser of the show and urged everyone to reunite with friends only after the "final season of COVID-19" is over.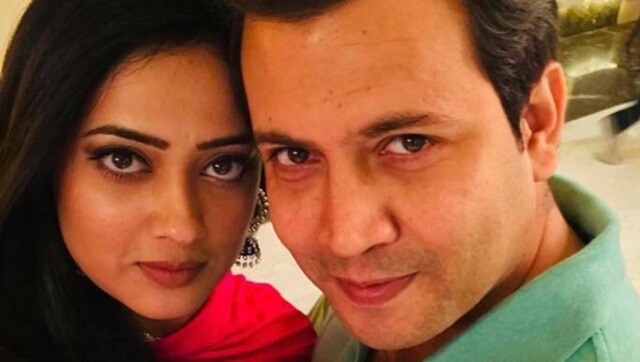 Entertainment
"The commission is perturbed with the sight of the atrocity being committed on a child and to the woman," NCW chairperson Rekha Sharma wrote in a letter to the Mumbai Police.