Markets open in green; Infosys up 10% on strong Q3 numbers
The Indian equity markets opened in the green tracking global positive cues.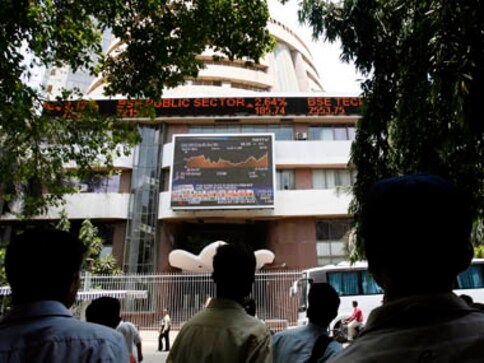 The Indian equity markets opened in the green, as sentiment got a boost from the robust Infosys numbers. Positive cues from the global markets also helped.
The Sensex opened at 19793.43, up 0.66 percent and the Nifty at 5994.40, up 0.43 percent.
Globally, Asian shares rose on Friday amid an improving outlook for global economies and reduced anxiety over the eurozone's debt problems, while the yen slid on renewed expectations for aggressive monetary easing in Japan.
Global markets rallied after China posted unexpectedly strong December trade data on Thursday, buoying hopes demand from the world's second-largest economy will rise. World stock prices rose to an eight-month high on Thursday and oil prices climbed, with an encouraging view on the US economy from a top Federal Reserve official driving the Standard & Poor's 500 index to its highest closing level in five years.
In a bid to improve foreign fund flows to the country, Finance Minister P Chidambaram is likely to visit some Asian and European nations later this month to meet global investors and strengthen their confidence in the Indian economy.
Additionally, Barclays in its report has said that India's economy is likely to grow at 6.6 percent in the next financial year (FY14) on the back of expected monetary easing by the Reserve Bank, coupled with possible policy initiatives by the government.
Stocks in news
Infosys opened up 10 percent after the company posted strong Q3 revenues. "The market was slightly predatory, given that the last two times the company has disappointed, but this time the organic guidance is better... which I think will be taken positively. A good start to the season," said Rikesh Parikh, VP, Motilal Oswal Securities.
GMR Infrastructure opened down almost one percent after Financial Express reported that the National Highways Authority of India may bar the company from bidding for upcoming road projects for a few years.
Kingfisher Airlines opened up almost 3 percent after the company's chairman Vijay Mallya said that the debt-ridden airline will be up and running by summer.
Investing
Indian equity markets opened in the green ahead of the RBI's mid-quarter policy review today.
Investing
Another flat start for Indian markets today with the expiry of October F&O series slated today
Investing
After yesterday's close in the red, the stock markets held up and opened in the green with marginal gains, mostly tracking global cues. Sensex opened at 18505.12, up 0.37 percent and the Nifty opened at 5576.30, down 0.60 percent.