How to deal with an increases in your home loan interest rate
So, how do you deal with a rate hike? Is there a right strategy?
Retail inflation hit double-digit at 10.09 percent in October. And experts say we haven't seen anything of it yet and that the RBI, which is concerned about the price rise, will increase the interest rates again. In short, the cost of your loans will continue to remain high, if not go higher.
Unfortunately for the borrowers, over the last one year, the rates have risen sharply.
So, how do you deal with a rate hike? Is there a right strategy?
Note: The first thing to note, contrary to what newspaper headlines usually say, your home loan EMI will not necessarily increase if banks raise their base rate in reaction to an RBI rate hike. More often than not, for operational purposes, banks do not change the EMI amount, but simply change the tenure of the loan. Of course, this would also push up the total cost of your loan. Higher the tenure of the loan, the more you land up paying.
Take for instance, the case of 'A' and 'B'. Both have a Rs 20 lakh loan at rate of interest of 10 percent for a tenure of 15 years and 17 years, respectively. The total cost of loan for 'A' would be Rs 38,68,560 and for 'B', it would be Rs 41,66,496. 'B' pays Rs 2,97,936 only because his loan has a lengthier tenure than that of 'A'.
So though, technically your EMI may not change, the total cost of the loan changes, you need to have a financial strategy in place to deal with the base rate hike, which could follow if the RBI decides to hike key policy rate, and banks decide to transmit the policy rates to existing customers.
We suggest that even if your EMI actually does not increase, it makes sense to actually accommodate that extra amount and ensure that the loan tenure does not rise, or else you will land up paying much more for the total cost of the loan.So do not let newspaper headlines mislead you.
There are other mistakes that are common too.
A typical one most home loan borrowers make is instead of increasing the EMI amount, they set aside a few thousand rupees in a recurrent deposit. And after a year, they collect this amount and part prepay towards the loan amount. The rationale behind this move is that, they would earn a rate of interest on the recurring deposit, and a lump sum payment towards the loan would benefit more. But is it so?
Let's see with an example: You deposit an amount of Rs 3,000 per month in a recurring deposit with an interest rate of 7.50 percent per annum. After 12 months, your total maturity amount will be around Rs 37,500. Sounds good, isn't it?
Case 1: Now let us assume that you have a total outstanding balance of Rs 20 lakh towards the loan, and the remaining tenure is 15 years and the rate of interest was 11.00 percent. So, your current home loan EMI stands at Rs 22,732. So, the total cost of yourremainingloan would be Rs 40,91,760. Assuming that you increase your EMI by Rs 3,000 instead of parking it in an RD, total cost of your loan would come down to Rs 35,14,952, and in fact, your loan tenure would come down to 11 years and 5 months. And you land up saving Rs 5,76,707.
Case 2: Now suppose you are prepaying the amount collected via RD. This amount is around Rs 37,500 but you manage to round it off to Rs 38,000. You pay that lump sum once yearly for the remaining tenure. The total cost of yourremainingloan in such a case would come to Rs 35,41,895 and tenure comes to 11 years and 6 months, but you land up saving Rs 5,49,854.
In the first case you save around Rs 27,000 more as compared to case two, which is as good as saving more than one month's EMI amount.
You would rather pay extra towards the loan EMI than invest the funds in RD and then pay it off towards the loan once a year. Reason being, you are paying a loan at an interest that is higher than what you are getting in an RD. Also,you are liable to pay up tax on RD, if your income exceeds the taxable income.
Yet another way to deal with an increase in interest rate is switching the loan to another lender who charges a lower rate. But, that's another story. Let's see what the Mint street decides in its monetary policy in December. Until then do the necessary paperwork and find out the best way you could deal with another possible rate hike.
Subscribe to Moneycontrol Pro at ₹499 for the first year. Use code PRO499. Limited period offer. *T&C apply
India
The government will release the GDP numbers for the October-December quarter of the current fiscal on Friday
Business
DHFL was the first finance company to be referred to NCLT by the RBI using special powers under Section 227 of the IBC. The company owes Rs 87,031 crore to financial creditors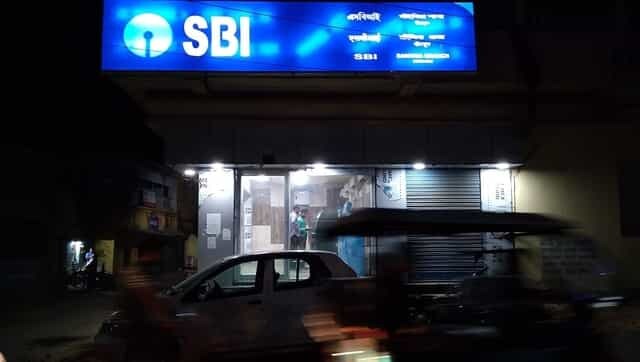 Business
Apart from these days, several banks might remain closed mid-March as many unions have called for a nationwide strike against the government's plan for making the banking sector private. The two-day-long strike is on 15 and 16 March.